If you're planning on traveling to Medellin, Colombia, soon, you're most likely looking forward to meeting a beautiful Medellin girl to date.
If that's the case, you'll also be glad to hear that the chances of you meeting multiple beautiful girls on your trip rather than just one are very high!
That being said, they are also not the easiest to impress, so you must find out what the women in Medellin are really like before you arrive.
So, here's our guide to dating in Medellin!
What are Medellin women like?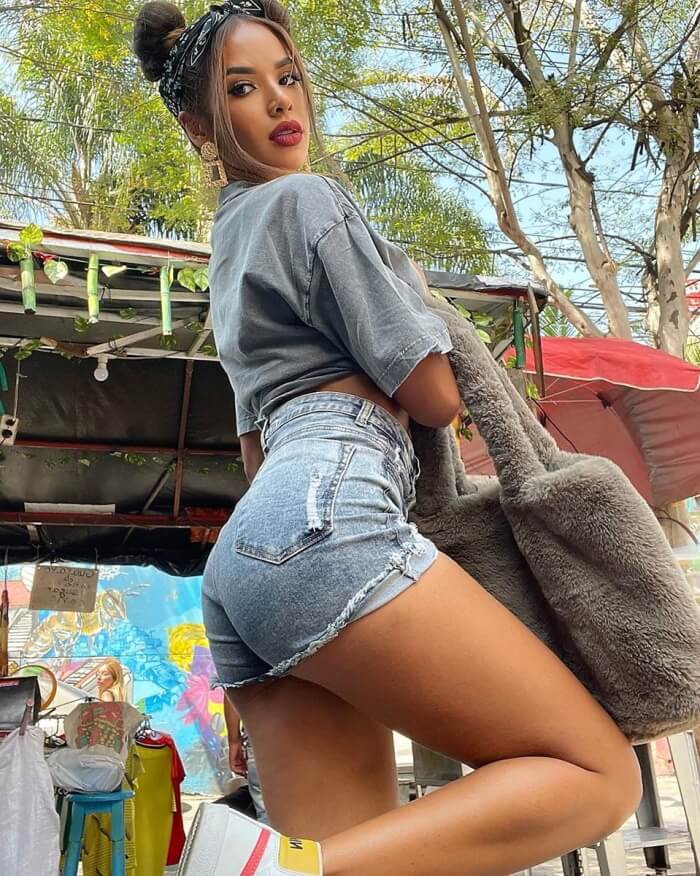 You can expect these ladies to be to be:
Proud of their Country
Colombian women are proud of their country, and Medellin women are proud of both their country and their city. The girl you date will likely own a Colombian flag and speak of Columbia's culture and customs highly.
Very Traditional
It is true for virtually all Latin American women. The Medellin girl you ask out on a date most likely still lives at home with her parents, siblings, and grandparents, among other family members.
Her family will always be a major focus in her life, and her wanting you to meet them will be a crystal-clear sign that she likes you.
A Bit Flaky
Make it a rule to have at least one or two backup dates because many women of Medellin, Colombia, have difficulty with committing to a time and place to meet for your date. It can be very frustrating, but it is what it is.
Hanging Out with a Group
The pretty Medellin girl you spot will likely be a part of a group of friends rather than alone, especially at night at a bar or club.
It is mostly for their safety, but for you, view it as an opportunity to practice your game with several girls at once (i.e. you can walk up and pose a question to the group as a whole before talking one-on-one to the girl you like).
Friendly and Approachable
Medellin girls are friendly and approachable both at night and during the day. Whether you see her at a bar at night or a park in the day, if you walk up in a confident and trustworthy manner, she should be up for having a five- or ten-minute conversation with you.
Meeting Women in Medellin
After arriving in Medellin, you can find beautiful girls just about anywhere. Specifically, you can try the following areas:
During the day
During the day, you can find Medellin women wherever there are crowds around. One of the best neighborhoods to try is El Poblado, because this is the most popular area in the city for tourists and also one of the safest. Most of the expensive real estate in Medellin is located in the El Poblado area.
Three of the biggest shopping malls in Poblado are
El Tesoro
Oviedo
Santa Fe
All three will provide you with an abundance of opportunities for finding beautiful girls to talk to.
Throughout the rest of the city, you can find girls at:
coffee shops
parks
supermarkets
Just going about your day in Medellin should show you plenty of girls around you who you can approach.
At night
El Poblado will also be the best neighborhood to meet women at night. Plenty of gringos are living or staying in El Poblado, so the girls here will be more used to a Western male walking up to them than other girls in the city.
Examples of the best bars and clubs to visit in El Poblado include
Son Havana
Antro
Bendito Seas
Babylon
Salon Amador
Just be warned that prostitutes are lurking around in these places, so you need to be careful that any girl who is down for going back to your hotel room with you isn't looking to get paid.
Online Dating in Medellin
You can also set updates with girls in Medellin before you even arrive through online dating. The two best options are ColombianCupid and LatinWomenLove simply because they have the largest user database in Colombia. ColombianCupid.com is the most popular dating site in the country and has several Colombian girls online who are on the site to date foreign men.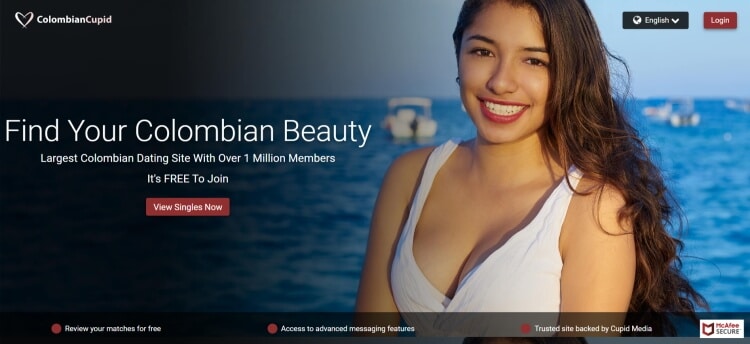 What are the stereotypes about Medellin women?
Medellin women are well known for many things, but the three following attributes are what men from North America or Europe seem to think of the most:
Very beautiful and hot
Women in Colombia have an overall reputation for being among the prettiest in the world and irresistible to most men. It's for this reason alone that many male tourists choose to visit Colombia every year.
Easy to get to bed
There's another big Latina stereotype that Colombian girls are very eager to date and jump into bed with any handsome and well-groomed Western man who has the confidence to approach them.
They love to wear sexy/feminine outfits
Many men also conjure up images in their minds of Latina women wearing very feminine, sexy, and revealing outfits both during parties and while going about their day. But are any of these stereotypes true?
Are these stereotypes true?
It is true that the women of Medellin in Colombia are gorgeous and fully embrace their feminine side (even if they don't always wear sexy or revealing outfits all the time).
Even so, you shouldn't come to Medellin as a sex tourist who's just looking to hook up with as many girls as you can. That's because most Medellin girls won't be so eager to jump into bed with you, and if anything, some can be somewhat flaky or resistant to the idea altogether.
As a man, your best advice is to treat women with respect, and they'll respect you in return.
At the same time, don't be a nice guy who agrees with everything she says. Embrace your masculinity, let her know your opinions, and stick true to your principles. If anything, doing so will make her respect you even more.
Enjoy Dating Medellin Women
Women in Medellin are as beautiful as you may have heard, and you're in for a real treat if you decide to visit the city eventually! They're also very friendly and approachable but can still be wary of strangers. If a Medellin girl gives you her number and then shows up at your date without flaking out, it's an overwhelming sign that she's very much into you!