Have you ever heard the saying, "When you dance with a Cali woman, you dance with the heartbeat of Colombia"? There's something incredibly unique about a Cali woman. Their vibrant spirit, unmatched grace, and passionate nature set them apart in the vast world of Latin dating.
Yet, many men find it challenging to connect with these captivating ladies. It's not just about language barriers or cultural differences. It's about truly understanding the essence of a Cali woman and knowing the right places and methods to meet them. Having immersed myself in the Latin dating scene for over a decade, I've gathered a treasure trove of insights and personal experiences that I can't wait to share with you.
In this article, you'll uncover:
Top spots to meet Cali women during the day,
Insights into the nightlife hookup scene in Cali,
The best dating sites that cater specifically to those seeking Cali beauties, and
Proven tips to pick up Colombian women from Cali.
One evening, as the sun set over the beautiful city of Cali, I found myself salsa dancing with a charming Cali woman. The connection was electric. The experience was unforgettable, and it's moments like these that make me grateful for every second I've spent learning about dating in this fantastic city.
Ready to dive deep into the world of Cali dating? Let's go!
Best places to meet sexy Cali girls during the day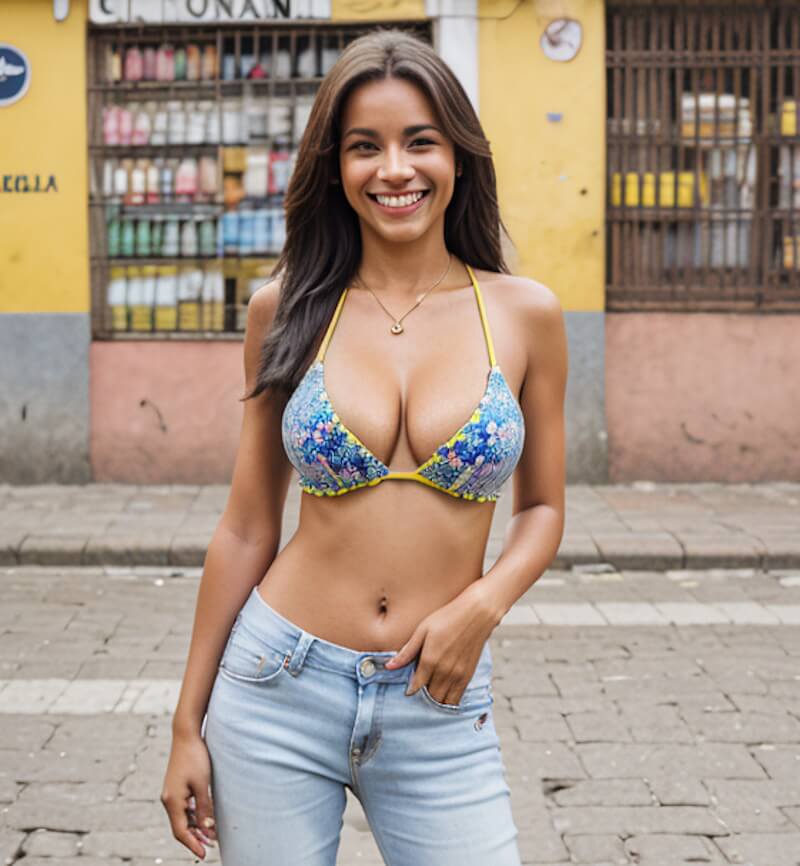 Cali is where salsa rhythms fill the air, and the women are as beautiful as the landscape. Imagine a place where old-school charm meets the thrill of the new age. Yup, that's Cali for you! If you're up for an unforgettable Colombian adventure and you're keen on meeting local beauties, this city is your playground.
Top Neighborhoods and Zones to Explore
Granada
Let me tell you, Granada is more than just safe—it's the area where the café culture thrives! Picture this: chic boutiques, cute parks, and cafés so cozy you'll want to stay all day. You're bound to run into women who are enjoying their day shopping or sipping some fine Colombian coffee.
Barrio San Antonio
If you're into culture, this is where you want to be. It's like an outdoor museum! Not only is it safe, but you'll find art galleries, outdoor concerts, and guess what? Lots of local ladies soaking in the culture.
Where Retail Therapy Meets Romance
Get this—Chipichape Mall is where everyone hangs out. The place is massive! And you know what that means? More opportunities to meet someone who catches your eye.
Unicentro Mall
This one is a hit with the younger crowd. There are shops, places to grab a bite, and even a movie theater. Yes, you could actually meet someone while watching the latest blockbuster!
Coffee Dates and Cozy Spots
Pergamino Café
Located in Granada, this café is the epitome of comfort. Perfect for meeting up casually and trying some real Colombian coffee. It's like having a small piece of Colombia in a cup.
Café Macondo
Ever been to Barrio San Antonio? Well, Macondo Café is the spot where the locals love to chill. It's a laid-back café where you can start some equally laid-back conversations.
Nature Calls: Parks and More
Parque del Perro
If you're a dog lover, you've found your oasis. This park in the San Fernando area is always buzzing with life and is a prime spot to meet someone who also loves man's best friend.
Ecoparque de la Salud
Looking for something more low-key? This park offers a peaceful setting that's great for a daytime date or a simple walk to get to know each other.
Be Smart, Stay Safe
Cali's got safer vibes these days, but hey, it never hurts to be careful. Stick to well-known spots like Granada and Barrio San Antonio. Keep some cash in your front pocket, and avoid solo night walks.
So, there you go! Now you know where to find the beautiful ladies of Cali when the sun's up. Pack your bags, and let Cali be your matchmaker!
Hookup Spots – Cali Nightlife For Single Men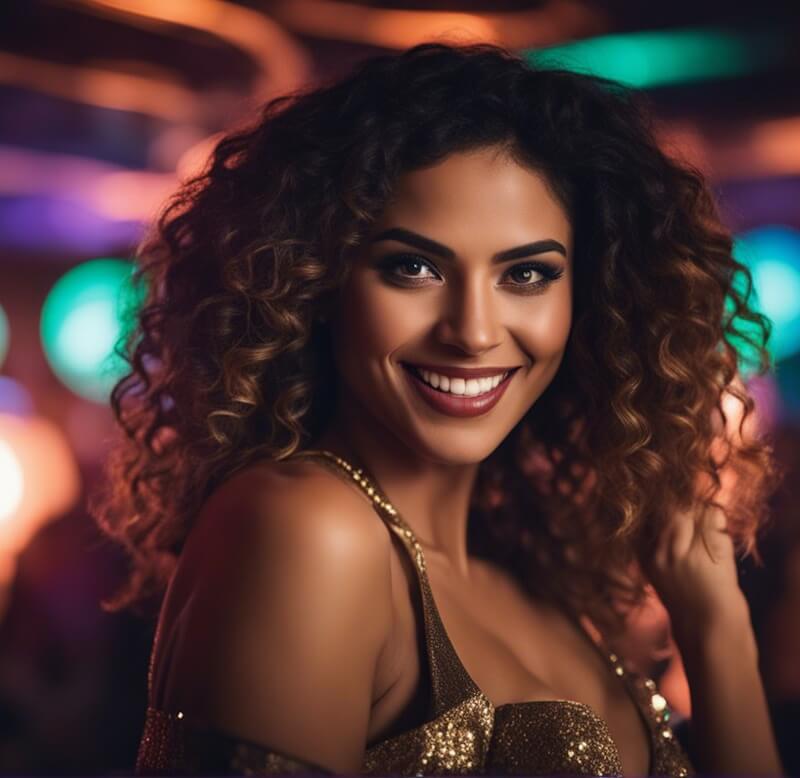 The enchanting city of Cali in Colombia that holds a special place in my heart. Over the years, I've had the privilege to dance under its starry nights, share laughter with locals, and dive deep into its vibrant dating scene. If you're on the hunt for the best places to meet and date single girls in Cali, I've got you covered. Here's a spicy guide to the city's nightlife for the single man.
Magic Spots for Night Owls in Cali
Granada: Picture this – a chic district where the streets come alive at dusk. Granada is Cali's upscale haven, bustling with trendy restaurants, lively bars, and pulsating clubs. I remember starting my nights with some delicious Colombian cuisine and wrapping up with a spin on the dance floor.
San Antonio: A step back in time, San Antonio is the city's historic heartbeat. It proudly showcases its colonial charm, meshed perfectly with a bohemian flavor. The area is a tapestry of cafes, bars, and eateries, loved by both the cool locals and curious travelers.
Menga: Ah, Menga! A northern jewel in Cali where the clubs are big and the nights are long. This is the place where your feet won't stop moving, especially if salsa is your rhythm. It's electrifying on weekends, and trust me, you'll want to join the dance frenzy.
Best Nightclubs For Finding a Hook Up In Cali
The club scene is teeming with sizzling ladies rocking their body-hugging dresses and mini skirts. If you're on the prowl for single gals, these dance floors are basically your buffet. So get ready to bust some moves!
Here are my favorite nightclubs to pick up Cali girls:
Zaperoco: An emblem of Cali's salsa culture. With its energetic ambiance and soulful live music, it's a must-visit.
La Topa Tolondra: A gem where both newcomers and regulars come together for an unforgettable salsa experience.
Club Pharaoh: Modern and versatile, this club caters to all music tastes, from the fiery beats of reggaeton to the hypnotic waves of electronic.
El Viajero Hostel & Salsa School: More than just a place to rest your head, it's a center of salsa passion. Enroll in a class, and by night, flaunt your moves at their parties.
Best Pickup Bars
A sip of a cocktail and some delightful banter? Head over to these bars where you'll meet enticing singles:
Antigua Contemporanea: A beautiful blend of the past and present. Sip on a drink and bask in its singular mood.
Bourbon St. Cali: Feel the spirit of New Orleans right here in Cali. A mix of delectable drinks paired with toe-tapping live tunes.
Cafe Macondo: A hideaway in San Antonio. Artsy, bohemian, and the perfect spot to meet intriguing souls.
So, adventurers and seekers of love, Cali awaits. Dive into its embrace, dance with passion, and who knows? You might just find a connection that lasts a lifetime.
Best Hookup Sites in Cali
So, crowded places aren't your jam? Totally understandable. The good news is, online dating is here to save the day. Be it a long-term partner or just someone to hang with, you've got options right from your living room. Ready to explore? Let's get into it.
ColombianCupid: The Best Site to Score Single Women in Cali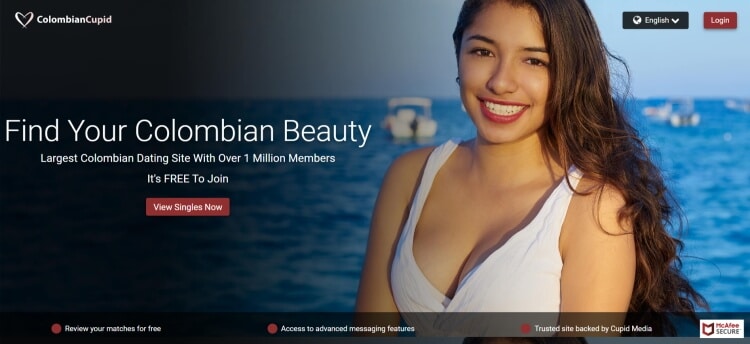 If you are looking to connect with single girls in Cali? Let me tell you about ColombianCupid.
What's ColombianCupid?
It's a part of the Cupid Media family, which has over 30 reliable dating sites. As the name hints, it's all about connecting with singles from Colombia. But, even if you're not from Colombia, you can still join in and meet some amazing people.
Who's on the site?
Mainly singles from Colombia, but there are members from everywhere. So, there's a good mix!
Cool features, you ask?
Yep! You can chat instantly, send emails, and view pictures. Plus, the advanced search helps you find just the type you're looking for.
Membership stuff:
It's got a free level where you can do basic stuff. If you're feeling fancy, the Gold and Platinum levels give you more tools and ways to chat. Trust me, might be worth the upgrade!
Is it safe?
Safety's important, right? The team behind ColombianCupid focuses a lot on keeping things safe. But remember, always be smart about what you share online.
On the move?
They've got a mobile app. So you can chat and check out profiles anytime, anywhere.
Is it popular?
Absolutely! Colombia's a great place and its people? Super friendly! So, this site's got quite the fan base, especially for those keen on Colombian connections.
Before diving in, just a tip from me: always do a bit of homework, read what others say about the site, and stay smart online.
LatamDate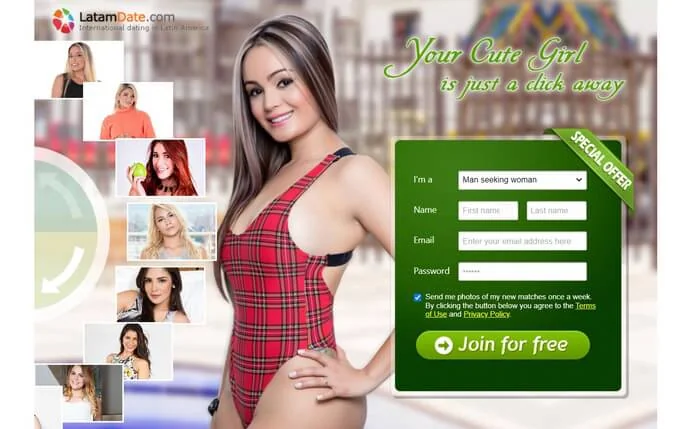 Here's an alternative for you: LatamDate. This online platform caters specifically to those eyeing Latin American partners. I've checked it out, and here's what you should know:
Functionality and Features
LatamDate is more than just messaging. You can chat, make video calls, and even send gifts. Plus, they work on profile verification to keep things genuine.
Membership and Pricing
It uses a credit system. Buy credits and use them for various activities, like sending messages or hopping on a video call.
Reviews and Reputation
Opinions are split. Some have had great experiences, while others caution about potential scams. Always be careful, folks.
Safety Measures
Though LatamDate tries to ensure genuine profiles, it's on us to stay alert. Don't overshare personal info, and be wary of sending money.
So, if you're exploring ways to connect with Cali girls, LatamDate is another avenue to consider.
Cali Dating Guide
We've covered the basic steps to engage with lovely single ladies in Cali. Securing a date is a great start, but showcasing your innate chivalry is paramount. Lucky for you, Cali is teeming with fantastic spots to enchant your date. Eager to explore them together?
Nice Places To Hang Out With Your Date
The city of Cali in Colombia, with its rich cultural heritage and natural beauty, presents a plethora of options for couples to enjoy. Whether you are meeting someone for the first time or going out on a regular date, there are a myriad of places to explore. Here's a simplified list of delightful places to hang out with your date in Cali:
Salsa Clubs: Cali is famed as the "Salsa Capital of the World", making its lively salsa clubs the perfect spot to enjoy a night of dance and music.
Barrio San Antonio: Immerse yourselves in the historic charm of Barrio San Antonio, exploring its museums, iconic art installations, and age-old architecture.
Cristo Rey: Hike up to Cristo Rey to behold panoramic views of the city, creating a memorable and romantic backdrop for your date.
Cat Park (Gato de Tejada): Stroll around the whimsical Cat Park and enjoy the playful sculptures, creating a light-hearted and fun ambiance.
Capilla La Ermita: Visit the beautiful Capilla La Ermita, a serene place that exudes old-world charm, perfect for a quiet, reflective date.
Best Romantic Restaurants To Take Your Date To
Piazza by Storia D'Amore Chipichape: A luxurious Italian dining spot known for its great dishes and cozy ambiance, ideal for couples.
Antigua Contemporanea Cafe: With a blend of Latin and Mediterranean cuisine, the beautiful setting here is just right for a romantic outing.
Trattoria Italia: Offering a taste of Italy in Cali, this restaurant's ambiance sets the right mood for a romantic dining experience.
What You Need To Know Before Dating A Woman From Colombia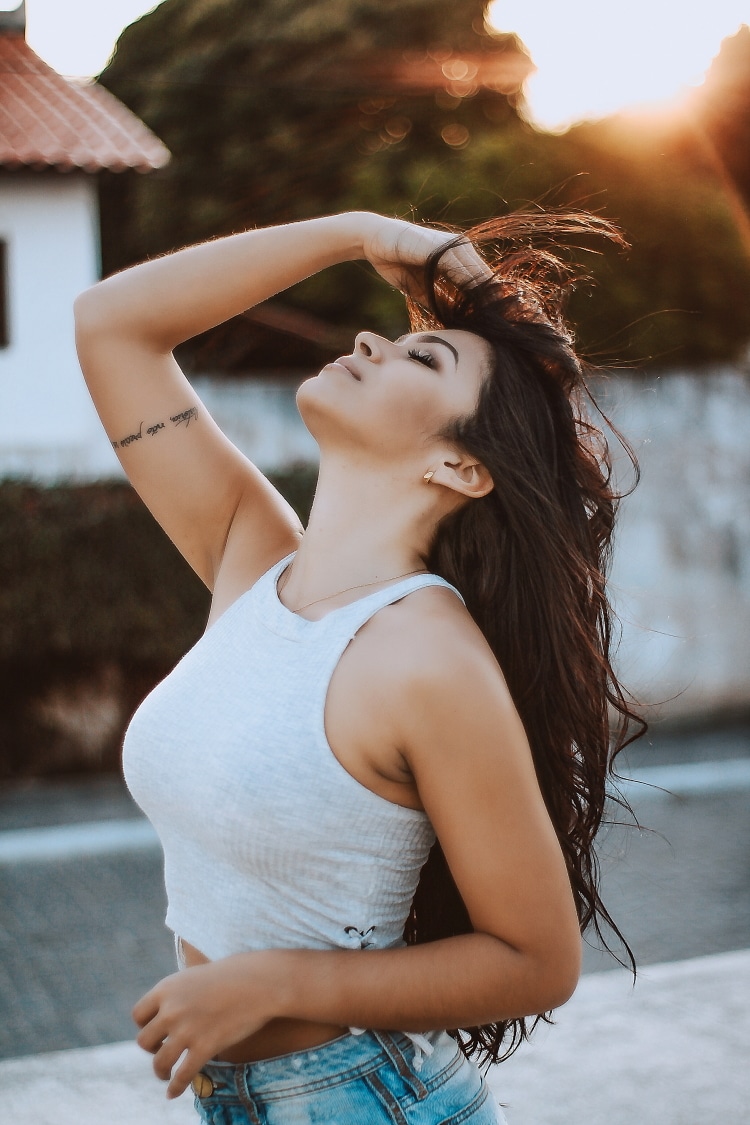 If you're venturing into the vibrant dating scene of Cali, knowing a bit about the culture and expectations can pave the way for meaningful connections. Here's a snippet of what I learned during my adventures.
Colombian women are known for their passionate, warm, and family-oriented nature. They appreciate a man who is respectful, attentive, and understanding. A small gesture like opening doors or complimenting them can go a long way. It's a culture rich in tradition, so don't shy away from discussing family and traditions on your first date.
Patience is key when dating in Colombia. Things may not always happen in a hurry, and understanding the relaxed pace of life here will save you some stress. It's not uncommon for plans to change last minute, but a go-with-the-flow attitude will take you far.
Lastly, dancing is a big part of the culture. Whether it's salsa, bachata, or merengue, being willing to hit the dance floor can win you some major points. Even if you have two left feet, showing enthusiasm to participate in the rhythmic culture of Cali will surely create memorable experiences.
Now, a bit on the practical side. The local currency here is the peso, and at my last check, you'd get around 4,200 for every dollar in 2023. When taking out money from ATMs, do be cautious as there's this little trick they have. They'll offer you their conversion rate, just hit decline to avoid getting less bang for your buck.
Now, if you're planning to stay, Granada is the neighborhood to look into. It's pretty close to Sixth Street, known for its lively nightlife. It's as safe as you can get in Cali, so booking a hotel here is a smart choice.
However, safety should always be your priority. It's wise to stick to well-trodden paths, use official taxis or Ubers, and keep an eye on your drink, especially when enjoying the night or having company over.
As for the dating scene, it might not be a cakewalk to charm a lady on the very first night as the girls often step out with close buddies. Yet, should you cross paths during the day or online, things might just spark up quickly. A little salsa and a dash of Spanish will take you a long way, trust me on that!
And if you can, try to catch the La Feria de Cali, a grand celebration from Christmas to December 30th. It's a time when the city's festive spirit could just tip the dating scales in your favor.
Enjoy Dating Cali Women
So, you've journeyed with me through the vibrant streets of Cali, Colombia. We've explored nightclubs, cafes, and even salsa classes as cool spots to meet single Latinas. Remember, Cali is not just about places but also about the vibe. Being confident and respectful goes a long way.
Get your dancing shoes on and hit a local salsa club. It's a fun and interactive way to meet people.
Ready to turn your love life into a tropical adventure? Then it's time to book that flight to Cali and experience it firsthand.