Have you ever heard about the captivating allure of a Bucaramanga woman? Imagine walking through vibrant Colombian streets, being mesmerized by their unique charm and warmth. There's something undeniably special about these ladies that you won't find anywhere else.
But, as with any jewel, there are challenges. Many men struggle with understanding the Bucaramanga dating scene. Where do you meet them during the day? How's the nightlife? Which dating sites are their favorites? I've been diving deep into the Latin dating world for over a decade, and let me tell you, Bucaramanga holds some of my most treasured memories.
Stick around and I promise you'll uncover:
The ultimate daytime spots to meet Bucaramanga beauties
Insights into the nightlife hookup scene
Top-rated dating sites to make your search smoother
And crucial tips to charm and date a Bucaramanga woman successfully
I remember the first time I met a Bucaramanga lady, Laura. We stumbled upon each other in one of the city parks. She had an infectious laughter and a kind soul. That afternoon coffee turned into dinner, and from that day on, Bucaramanga held a special place in my heart. So, are you ready to dive in and make your own unforgettable memories? Keep reading and unlock the secrets of Bucaramanga dating.
Best places to meet sexy Bucaramanga girls during the day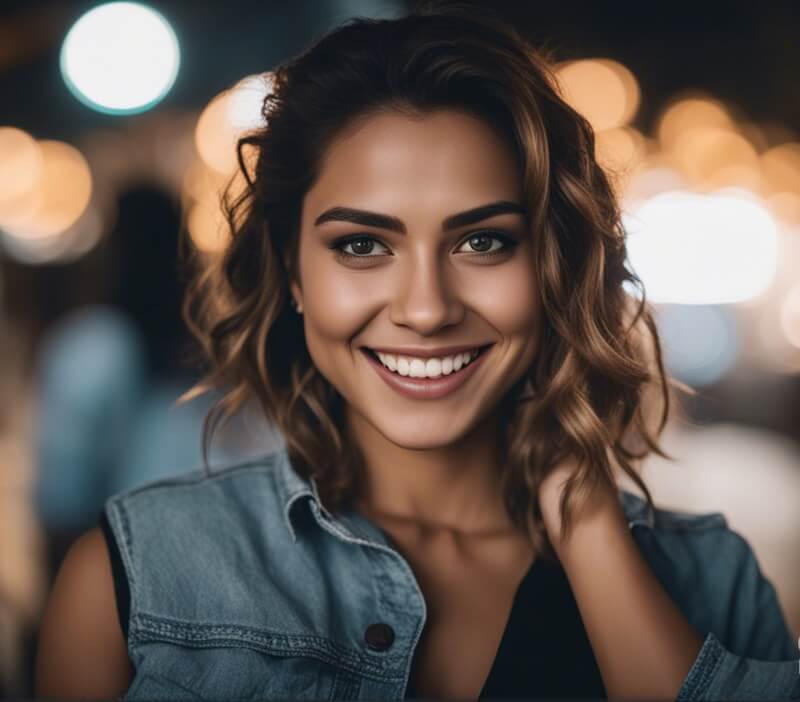 If you're on the hunt for the coolest spots to meet some dazzling Bucaramanga ladies during the day, you've just hit the jackpot. Trust me, this city is like a beehive—always buzzing, always lively. So, let's get down to the good stuff.
Neighborhoods to Explore
Cabecera: Imagine this. You're in the fanciest part of Bucaramanga, surrounded by both local beauty and international charm. Yep, Cabecera is the ritzy spot you don't want to miss when looking for that special someone.
Centro: Ah, the beating heart of Bucaramanga! This place is swarming with activity. And guess what? More people equals more chances to meet your dream girl.
San Francisco: If you're more about that chill vibe, San Francisco is your go-to. It's the ideal place to relax and get to know someone new without all the hustle and bustle.
Shopping Malls to Cruise
Cacique Shopping Mall: This mall is like a magnet for everyone—locals, tourists, you name it. It's bustling, vibrant, and sets the stage for some awesome conversations.
Megamall: If fashion is your thing, Megamall is your stage. Women here are super stylish and totally open to making new connections.
Coffee Spots for Dates
Café Siete: Imagine sipping on top-notch coffee in a snug little café. Café Siete is a hit among the student crowd, so you'll be mingling with a youthful and energetic bunch.
Juan Valdez Café: When in Colombia, you can't skip Juan Valdez Café. It's the ultimate Colombian café experience, and a prime spot to connect with locals.
Nature Spots for Romance
Eloy Valenzuela Botanical Gardens: Take a stroll in this green wonderland. It's got everything from lush trails and a tranquil lake to wildlife like iguanas and ducks. Who knows, maybe love is hiding behind the next tree?
Parque Nacional de Chicamocha: Also known as "Panachi," this park is perfect for those who love the great outdoors. Picture yourself with your date, surrounded by the majesty of the Andean slopes.
San Juan de Girón: Just a short drive from Bucaramanga, this heritage town is like a romantic movie set—cobbled streets, centuries of history, and a laid-back atmosphere. It's the perfect place for a dreamy day trip.
So, there you have it, folks! Whether you're into the city buzz or a more laid-back atmosphere, Bucaramanga has got something for everyone.
Hookup Spots – Bucaramanga Nightlife For Single Men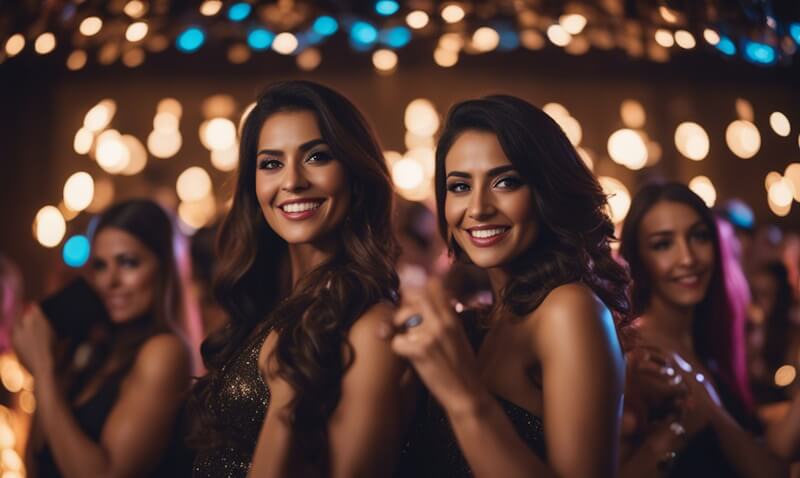 It's time for you to now experience the vibrant nightlife and meet some amazing single girls in Bucaramanga. Let me walk you through some of the hottest spots in town, with my personal touch.
The Buzzing Nightlife Districts of Bucaramanga
Cabecera: Oh boy, I remember my first time wandering around Cabecera! This district pops up again and again when people talk about the heart of Bucaramanga's nightlife. Trust me, if you're single and ready to mingle, this is where you want to be.
Zona Rosa: Just a short stroll to the North of Cabecera, Zona Rosa is another electrifying zone. I've had some unforgettable nights here, dancing and meeting incredible people. Don't skip it!
Best Nightclubs For Finding a Hook Up In Bucaramanga
The club scene is teeming with sizzling ladies rocking their body-hugging dresses and mini skirts. If you're on the prowl for single gals, these dance floors are basically your buffet. So get ready to bust some moves!
Here are my favorite nightclubs to pick up Bucaramanga girls:
Divino Club: Situated at Cra. 34 #51-118, this gay bar welcomes everyone with open arms. If Fridays are your go-to nights, head here around 9 PM and let the fun begin!
Vintrash Bar: This place, located at Cl. 49 #35A-33, has a solid rating of 4.3. I've been here a couple of times, and it's always bustling by 6 PM on Thursdays. Give it a shot!
Boissons Pub: Tucked away at Local 520 Centro Comercial Cabecera IV Etapa, Cra. 35a #49-07, this spot boasts a rating of 4.4. Head over as early as 4 PM and get a taste of the local flavor.
Malabar Disco: I've danced the night away here more than once! With a rating of 4.1, it's often hailed as one of the city's prime nightlife destinations.
Municipal – Música Viva: For those who live for live music, this bar, with a smashing rating of 4.7, is pure gold. Jam out and feel the beat!
Best Pickup Bars
Join the vibrant scene with a cocktail in hand. These bars are renowned for being filled with glamorous singles:
Penelope Bar: I've sipped some refreshing drinks here and met some great gals. Definitely a gem in Bucaramanga!
Strada: If you hear about Bucaramanga's nightlife, Strada is a name you'll encounter. And for good reason! A vibrant atmosphere and fantastic crowd await you.
Alright, jet-setter, there you have it. Bucaramanga is ready for you. Put on those dancing shoes, be confident, and dive into an unforgettable Colombian night!
Best Hookup Sites in Bucaramanga
I'm with you. For some, noisy bars and clubs just don't cut it. But hey, in this digital age, you've got online dating to the rescue. Whether you want a committed relationship or just someone to chill with, you can find them online. Ready to see where your best options lie? Let's dive deep.
ColombianCupid: The Best Site to Score Single Women in Bucaramanga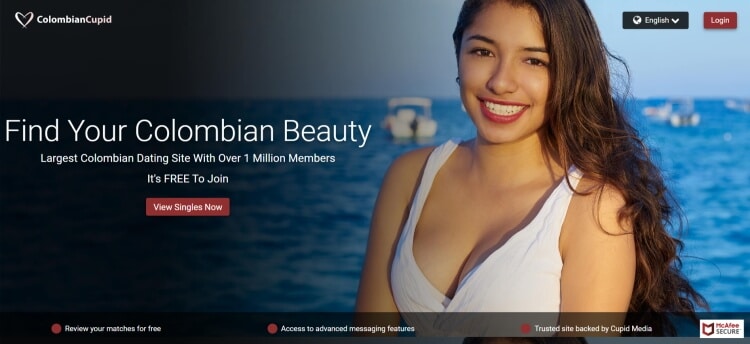 If you're keen on trying online dating to meet single girls in Bucuramanga, the let me tell you about ColombianCupid.This site stands out, especially if you're interested in connecting with Colombian singles.
What's ColombianCupid?
It's a dating site under the Cupid Media umbrella. They've got a bunch of niche dating platforms, and this one's perfect for those wanting to connect with folks from Colombia. Oh, and if you're not Colombian, no worries! There's a mix of people from all over.
Key Features
You can chat instantly, send emails, and check out photo galleries. Super fun, trust me!
Their search options are solid. Want to find someone with specific hobbies or from a particular city? Easy peasy.
They've got a mobile app, so you can keep the conversation going even when you're on the move.
Membership Tiers
There's a free version that lets you do basic stuff like sending interests and chatting with folks who've paid. But if you really want to dive deep, consider their Gold or Platinum memberships. They unlock a bunch of features, making the experience smoother.
Is It Safe?
Cupid Media has a good rep for keeping things safe. They've got systems to detect shady behavior, and they even let people verify their profiles. But remember, always be smart about sharing personal info online. You've got this!
How Popular Is It?
With Colombia being such a hotspot for travel and its people being so friendly, ColombianCupid has really caught on. Whether you're looking for a serious relationship or just a new buddy, this could be your go-to site.
ColombiaLady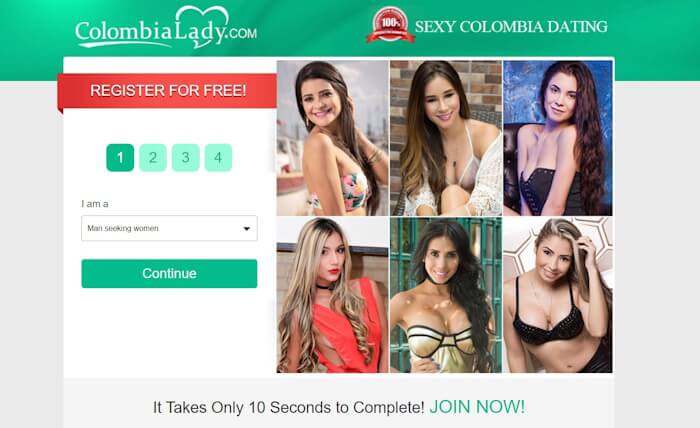 You might want to explore ColombiaLady.com. It's another popular Colombian dating site designed for men to meet Colombian women.
What's the deal with ColombiaLady.com?
It's all about online dating! This site focuses on helping men connect with Latin women. They've got great tools for interaction and a registration that's a breeze. Plus, many guys rave about its active profiles and fair prices.
Is it genuine?
Absolutely! They take care to verify all Latinas who sign up, so you're less likely to bump into scams. It gives a bit of peace of mind knowing you're chatting with real people.
How's the user experience?
Top-notch! It's got a neat page design and solid functionality. There's always a good number of girls online, boasting over 1.3K. It's no wonder folks from all corners of the globe are hopping on.
Safety first, right?
Yep! Though no site can promise 100% safety, ColombiaLady.com has steps in place to keep your data safe. But always remember to follow online safety rules on any platform.
To sum it up, if you're keen on dating in Bucuramanga, ColombiaLady.com is another solid choice!
Bucaramanga Dating Guide
We've maneuvered through the fundamental steps to connect with wonderful singles in Bucaramanga. A yes is a first win, yet the quest doesn't end – your true chivalry must now come to the forefront. Bucaramanga offers plenty of splendid spots to enchant your date. Shall we begin exploring?
Nice Places To Hang Out With Your Date
Embarking on a romantic journey in Bucaramanga is like opening a book filled with scenic narratives. The places here not only invite love to blossom but also offer a serene backdrop to cherish each moment. Here are some magical spots to consider:
Parque Nacional de Chicamocha (Chicamocha National Park): This splendid park opens a world of nature's drama where you and your date can wander amid the green landscapes, marvel at the deep canyon, and glide through a cable car ride, capturing panoramic views that linger in hearts forever.
Eloy Valenzuela Botanical Gardens: A sanctuary of tranquility, this garden invites couples for a serene stroll by the lake, through well-kept trails, where every step brings you closer amid the whispers of nature.
Exploring Girón: The quaint charm of Girón provides a picturesque setting with its stone bridges and shady patios, where trying traditional delights like fritanga or sipping on sweet raspados together, adds a flavor of local love to your date.
Best Romantic Restaurants To Take Your Date To
Restaurante La Toscana: The elegance in the ambiance coupled with authentic Italian cuisine crafts a romantic escape perfect for a cozy dinner.
Da Fiorentino: With a cozy setting and the best Italian food in Bucaramanga, it sets the stage for a heartwarming romantic dinner.
Restaurante 1622: Offering a diverse menu with international flavors, it's a unique spot for couples seeking a delightful dining experience.
Mia Nonna: Known for its warm ambiance, it's the go-to place for a quiet, romantic lunch even if nights here may not always hit the right note.
Cortes: The exquisite menu and elegant setting offer a sophisticated backdrop for a truly romantic dinner.
What You Need To Know Before Dating A Woman From Colombia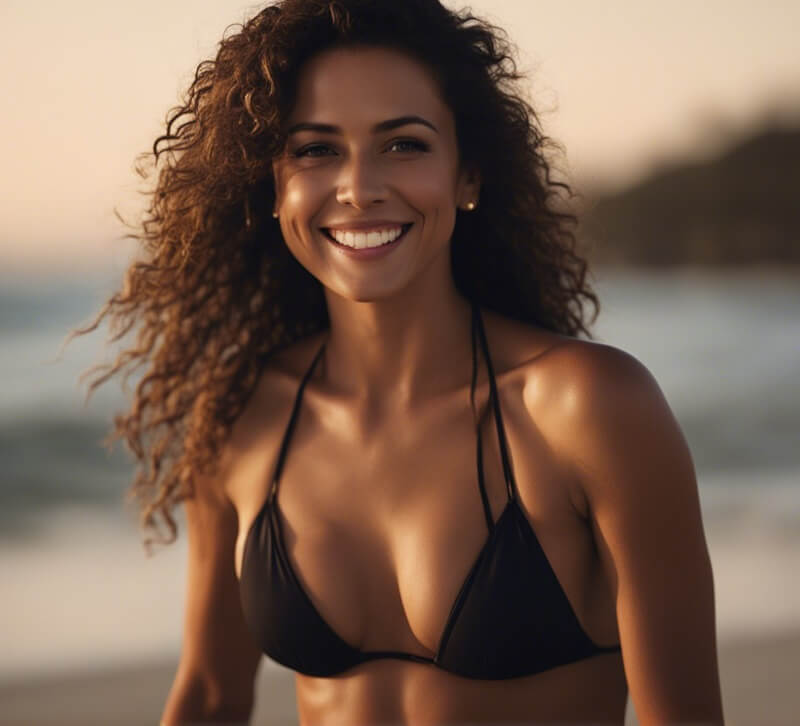 Diving into the dating scene of Bucaramanga, Colombia, a tad bit of local knowledge can be your best companion. Here's a page from my own book of experiences.
The women of Bucaramanga are known for their friendly demeanor and family values. They appreciate men who are respectful, attentive, and understanding. A gesture as simple as a compliment can really brighten their day. Embracing discussions about family and traditions on your dates is warmly welcomed in this tradition-rich locale.
Keep in mind, patience is crucial when dating here. The slower pace of life signifies that everything won't happen at lightning speed, and easing into this relaxed rhythm can keep stress at bay. It's typical for plans to evolve last minute, but a flexible attitude will surely help.
Dancing is a cherished activity. The rhythmic culture of Bucaramanga is inviting, whether it's swaying to the tunes of salsa or bachata. Even if you're not a seasoned dancer, your enthusiasm to join in the dance will surely create cherished memories.
Bucaramanga is nestled close to the Venezuelan border amidst the Andes. It's a modest city with an elevation not as lofty as Bogota or Medellin, but still noteworthy.
Same ATM trick, same currency, so keep your wits about you when handling money.
Booking a place in Cabecera will place you right in the hub of the city's lively ambiance. And here too, Spanish is your trusty companion in sparking connections, be it during the day or on the dance floor.
I can't stress enough the magic that unfolds when you sway to the rhythm of salsa with a Bucaramanga belle. It's a dance of hearts that may speak louder than words.
Enjoy Dating Bucaramanga Women
We've hiked through the green hills and urban jungles of Bucaramanga. The city offers not just beautiful scenery but also amazing people looking for meaningful connections.
Try a weekend nature hike. It's not only healthy but also a unique spot to meet like-minded singles.
If you're on the hunt for love, consider making Bucaramanga your next destination.