Online dating has never been more popular. In the last few years, app dating was added to the mix which brought about an evolution in the way people go about dating.
Aside from apps, there are also niche dating sites for every preference, from cougar hook ups to one-night-stands to Thai dating sites.
With the different dating platforms or means available, it won't be hard for anyone to find several potential dating matches.
So if you are wondering;
Should I try online dating?
How do I start with online dating?
How can I get a date?
Read on- this guide answers all your questions!
What You Need To Know About Online Dating
Before anything else, you need to understand what online dating is about and what it can offer you. So the first thing to do is to read this dating glossary so you can understand the important modern dating terms.
We need to start with the basics so that you can manage your expectations before even signing up to an online dating site or platform:
Online Dating Will Not Give You Instant Results
Because there are so many people who date online or through an app these days, it's easy to assume that you'll be able to meet the love of your life in no time.
Yes, it's possible, but it's very rare. Realistically, you'd have to invest a good amount of your time to find the person who is right for you.
Different People Date Online for Different Reasons
In most cases, you would think that those who are dating online are looking for serious relationships – not everyone.
There are those who date through sites and apps with the intention of finding only casual fun and one-night-stands. And some are just looking for affair dating sites like Ashley Madison.
Watch Out for Shady Characters
Just like in real life, you will also encounter people who have questionable motives.
You've probably heard of some online dating horror stories before, but you have to remember that shady characters exist in real life too. Practice caution when dating online!
There's Nothing Wrong with Saying No
Online dating can be overwhelming.
There's so much to do once you have logged into your dating account. You can tinker with your dating profile, search for more matches, message those who have shown interest, like pictures, and so much more.
From time to time, bear in mind that it is ok to say no and log off temporarily to get some rest.
You Have to Stay True to Yourself
As soon as you start your online dating adventures, you'll see that it's so easy to pretend to be someone you're not.
Being behind the screen can make you feel like you're hiding behind an impenetrable veil.
However, if you truly want to find love online, you have to be yourself no matter what.
How to Start Online Dating when You are a Complete Newbie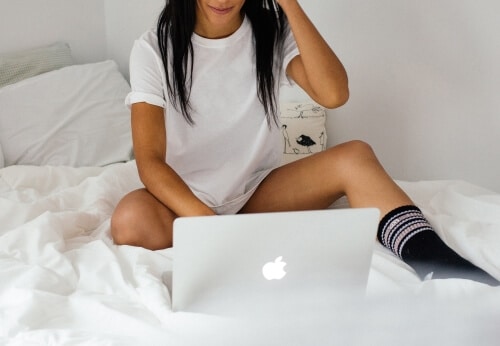 Now that you know what to expect from meeting people through the internet, it's time to hop in and get started.
Before you begin with the first step, it's important to keep in mind what you are looking for.
Do you want a serious relationship or do you want to date casually?
When you have figured out your purpose, you can proceed:
Choose the Right Dating Platform
Which dating platform do you prefer? Do you want to date through a website or a dating app?
The decision is yours.
You just need to make sure that whatever platform you pick, it should meet your needs. As mentioned, there are so many dating platforms to choose from.
You can try them one by one, but if you come across a site or an app that works for you, stick with it.
Take a Look Around
Of course, you won't be able to appreciate a platform if you don't take a look around first.
There are online dating platforms that allow you to sign up quickly without finishing any quizzes or setting up your dating profile.
You'd want a platform that offers a quick sign-up so you can take a look at "what's inside" before you actually invest your time and effort into building your profile.
Build Your Online Dating Profile
When you have finally decided on the dating platform that you are most comfortable with, it's time to start building your dating profile.
Keep it short, but descriptive. Be creative about what you write, and remember to use photos that are flattering (no bathroom selfies please).
Be Social
When you have already done steps 1 to 3, you are ready to mingle digitally.
Don't wait for people to message you. You have to be proactive and social. You can send as many messages as you want since not everyone will reply to them, but make sure that you are truly interested in the people you send messages to.
Meet in Real Life
Finally,
When you have met someone who you're really into, don't wait long until you ask this person on a first date. And, just in case you were wondering, women can also make this move.
If the person is just a few hours away, then set a date up. However, you should skip this step when you meet someone from another country.
In this case, concentrate on establishing a connection and a strong foundation before traveling to them.
How to Choose a Dating Site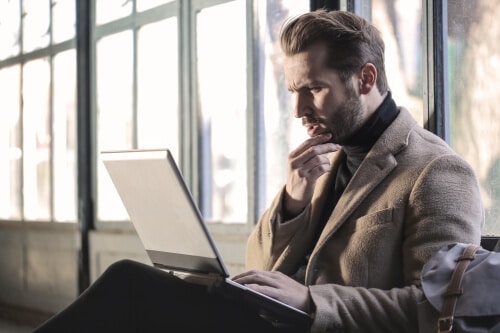 At this point, you're probably wondering how you can choose the best dating website or app.
Yes,
It should fit your dating needs, but you can definitely fine-tune your choice according to what's expected of a top online dating platform.
You can narrow down your choices by checking the following:
Paid VS Free Online Dating Sites?
You've probably already encountered paid dating sites and apps as well as free ones. It's your choice whether you want to pay for the services you use or not.
Of course, you can still find love on dating sites or apps that are free. However, paid dating sites offer a better sense of security. These are the reasons why:
Anyone can sign up to a free dating site. While on paid ones, you'll know that people are really serious about finding a date because they don't mind paying a minimal fee for quality services and top-notch security.
Free dating sites implement security measures, but maybe not as tight as paid dating sites where firewalls, activity monitoring, and safety systems are upgraded constantly to keep members and their information safe.
If you're thinking about going for a paid dating site, remember that you should stick within your budget. There are plenty of sites out there that offer the best value as it delivers a good dating experience.
Aside from budget, you also have to think about the following to ensure that you are choosing the right dating platform:
1. All the Right Features
You shouldn't sign up to a dating site that won't allow you to connect to others easily.
For example, some sites and apps allow video calling, and there are those that don't. It would be ideal for you to sign up to platforms that have a video calling feature.
2. Proper Safety Policy
It's important that you go through the site and see if it has a Safety Policy. The best dating sites and apps will definitely have this Safety Policy statement.
With this in place, you'll know that your safety and excellent dating experience is a priority to the platform.
3. Different Security Measures
Aside from the Safety Policy, you also need to check what the site is doing to ensure the security and safety of their members.
For example, does the site have a system that will secure your credit card details?
Is there a safety team that closely monitors the site for suspicious activity?
If you find out that the dating platform you're interested in has these security measures, then go ahead and sign up. Make sure to date safely online, to avoid being scammed.
4. A Good Database of Online Daters
Of course, you'd want to sign up to a dating platform that's NOT a ghost town. It has to have a lot of online daters for you to meet.
But, how will you know if there are a lot of people on the platform even before you sign up? You can't. You have to go through the sign-up process.
If you find a site that lets you sign up in a matter of minutes, then go for it.
Quick signup processes usually don't need a lot of information, and they give the user the chance to "see what's inside" without putting in a lot of effort.
Then, when the user likes what he or she sees, they can log back in and finish their dating profile.
5. Easy to Use
You should be able to navigate comfortably on the site. If the platform is too complicated, you might have a hard time sending messages, placing calls, or chatting with potential dates.
Beginners Tips for Online Dating Success
Now that you know the basics of online dating, how will you ensure that you will succeed?
Remember that your main goal is to meet someone, whether it is for a long-term or short-term relationship. Always go back to your goal.
When you have got this down, you can consider the following tips:
Get Out Of Your Dating Comfort Zone
We all have preferences. However, when it comes to dating online, you might want to push some of your less important preferences to the side.
There's going to be plenty of new people for you to meet. You might be surprised that your preferences will change. Be open to dating people you're usually not interested in.
2. Be Honest & Upfront
Remember that you have to be honest with the type of relationship you want. If you're into casual dating, then that's fine as long as you let the other person know.
You don't want to deceive others or cause drama between yourself and a potential date because you are not on the same page.
3. Build a Winning Online Dating Profile
A winning dating profile is one of the major keys to online dating success. To most, it's a bit of a challenge to construct a dating profile that will stand out from the crowd. Use the following tips to guide you:
Take new photos for your dating profile. You should be smiling, and your face has to be clear in your photos.
Upload different photos of yourself. For example, if you have a photo doing some sports or engaging in your favorite hobby, then upload it.
Your profile is not a resume. Do not put all of the details of your life in it. Include the necessary information, but keep it short and sweet.
Allow your personality to show off on your profile. Don't use cliché intros like "I'm looking for love through online dating," everyone is. Write something unique to you.
Remain positive. You never want to appear like a negative person. No one wants to talk to a person who is critical about everything.
How To Write The Perfect Online Dating Profile
To be successful at dating online, you have to put in a good amount of effort into building the perfect online dating profile.
The first mistake that beginners in online dating make is that they leave their profile blank, or they do it half-baked.
You'll never get any dates this way because there's nothing for potential matches to see and read!
However, if you construct your dating profile well, you could get more matches, views, and messages.
But, how do you start?
5 Things to Focus on When Setting Up a good Online Dating Profile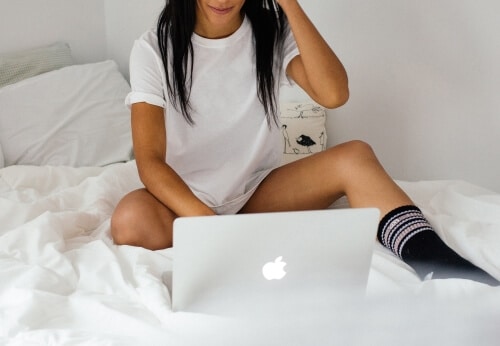 Every aspect of a perfect online dating profile is well thought of, from picking the right username, all the way down to choosing the appropriate photos to feature.
In this guide, we are going to go through the anatomy of the perfect online dating profile:
An Attractive Username
Start with a name that sounds positive and attractive.
Your username will represent some part of your personality. You may be thinking that you should just stick to your regular nickname combined with numbers, like Matt5678 or Beth1999, but these all sound very generic.
You don't want your date to think of you as someone plain and boring.
Instead, try out the following tips:
Stay away from names with negative connotations, like "Bugg" or "Little" because people often associate them with inferiority.
If you are a woman, men usually respond to names that describe your physical attractiveness like "BrunetteBeauty."
For men, try screen names that hint at your intelligence. For example, "Humble_Novelist."
A Flattering Main Photo
Always place your most flattering photo as your main one (no group shots on your main photo), and be sure to match how interesting your photo is with your primary headline message.
All dating profiles will allow you to have one primary photo, then a slew of other photos in a gallery. Both types of photos are important, but you should pay more attention to your primary one because this is what potential dates will see first.
You have to dress appropriately. Don't dress too formally (like in business attire), but don't underdress either (like sweatpants and a torn-up shirt). Smart casual is the way to go.
A primary photo with you smiling increases your attractiveness. It has to be a genuine smile, the kind that crinkles up your eyes.
A Creative but Simple Headline Message
Just like your primary photo, your headline message is the first line that your potential online date will see.
Use your creativity when composing your description. Don't make it your resume; it's supposed to be short and sweet.
Follow the 70:30 rule – 70% should be about yourself, but it's not just about you. 30% of your description should be about the person that you're looking for.
Make it simple – people are drawn to words that are easy to remember and pronounce. Your main line doesn't have to sound Shakespearean. It just has to inspire a response. The following are good examples:
"You'll never guess why I went to _______ last year."
"I'd love to meet someone I can drink coffee with."
"I solemnly swear that I am up to no good." (a Harry Potter reference)
"I have a Ph.D. in making pasta."
All of these examples are great conversation starters that will break the ice and allow your potential dates to get a good idea of what you're like as a real person.
If you go with the Harry Potter line, for instance, your date will know that you're into magic and that you're a bit of a geek.
Note: There are dating profiles that don't allow you to put in a headline message. If this is the case, you can put yours at the very start of your description.
An Interesting Gallery
Your photo gallery is the best way to show off your different sides. Upload several photos of yourself, smiling and doing different activities.
For example, if you love traveling, then upload two or three photos of yourself in different countries. If you're into sports, then you can also upload some of your sporty shots playing basketball or football.
To guide you further, here are some Dos and Don'ts:
Do use up all of the spaces in your gallery. If you have space for seven photos, fill them up.
Variety is the way to go. Even if you love traveling, don't just upload travel photos.
It's good to show off your social side. Do upload a photo of yourself in a group. Some experts do not advise this because it might confuse your potential date. However, because you already have your primary photo in place, it's an okay step to take.
Description
This is one of the most important elements in making the perfect online dating profile because this is where you can present yourself in detail.
The first thing that you should remember is that your description should not be your resume. It should not contain all the work experiences you've had plus all the successes you have garnered outside of work.
However, it should:
Be short yet engaging
Be closer to reality (don't blow yourself up through your words)
Be in line with the 70:30 ratio: 70% should be about yourself, and 30% should be about the person you're looking for. Example, your 30% could say something like, "A woman who's into coffee, traveling, and puppies."
Present your best character traits because it will increase your likeability.
Men usually appreciate a woman who is physically active. Mention the sports or exercises you do.
Women, on the other hand, are more attracted to men who take risks and are brave. Mention travel experiences or extreme sports that you're interested in.
Is Online Dating Safe? 4 Safety Tips To Avoid Being Scammed
As we date online, we don't really think about our safety. All that we're focused on is finding the person who is destined for us.
There's nothing wrong with doing this, of course, but if we're too caught up on just finding love, we lose sight of what we need to do to protect ourselves and our information.
So,
Is online dating really safe?
Online Dating Dangers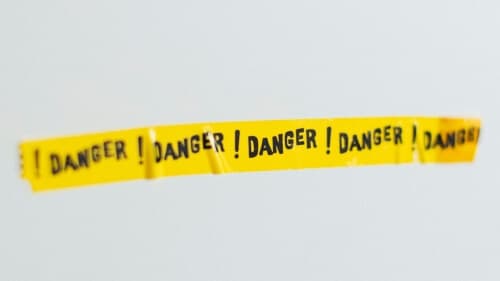 Yes,
It's true that we can be at risk every time we date through the internet. However, you don't have to worry about these dangers if you know how to keep yourself safe.
So,
The question that's probably in your mind is:
"How can you keep yourself safe while meeting new people online?"
First of all, you should always be extra cautious on the web.
Moreover you need to consider these online dating safety tips:
Choose a reputable online dating site.
It's essential for you to choose the right dating site. As you narrow down your choices, you don't want to sign up with a site that's just popular or already has a lot of online daters on their platform. You want to pick an online dating website that has a good privacy and protection policy.
How can I check this?
Trusted websites will make their security and privacy policies visible to both existing and potential members. From their front page, you should be able to find these statements easily.
Review the terms stated. Ideally, you'd want their policies to say that the online dating site:
Will not share your information with other individuals or companies.
Implements security measures that protect members' information.
Screens their members and confirms their identity.
Will take action when fraud or any other offense has been done.
Watch out for red flags.
Because we're so excited about meeting the right person or meeting an attractive person at that, we usually don't notice any red flags.
We all need to practice better awareness in this situation. Some of the bad signs we should watch out for are:
Saying "I love you" way too early.
Telling you a sob story, then asking for money.
Constantly disappearing for long periods without any explanation.
Not agreeing to appear in front of a camera during a video call.
Find information or confirm messages using search engines.
Search engines are so useful! Did you know that you can actually double check the messages that people send you?
Usually, scammers send potential victims copy-pasted messages. Most of these messages have already been posted in forums or on other websites. When you do a quick Google search, you might find one or two of these messages already posted somewhere else.
Another way you can use Google is by checking certain information like your potential date's name. Everyone has social media these days, and a person who says that he or she is not on any of them might be a bad sign.
Do a video call as early as possible.
A video call is one way to quickly confirm the identity of the person you just met online.
If you want to do a video call and the other person is always making excuses like their cam is broken, the internet connection is not good, and so on then, it's a cause for worry.
Watch out for grammatical errors.
Everyone can make grammar mistakes, especially those who do not speak English as their first language.
However, scammers usually pretend to be someone they're not. For example, some scammers will pretend to be a beautiful woman or handsome man from the US, then bait you through words.
What You Should Never Do When Dating Online
Aside from the above tips, there are cardinal sins that you should never commit if you want to protect yourself and your information as you date online.
If you follow these three major rules, you're increasing your chances of staying safe by a huge percentage:
NEVER click on any links sent to you.
Scammers are getting craftier every year. To get into your computer or laptop, they will send you carefully crafted messages or emails that will make you click on a link.
For example, they will copy the exact email format of your bank and tell you that you have to reset your password. To do so, you have to click on the link.
Scammers may also tell you, "Is this you in the video? I have never seen you do anything like this!" This statement will alarm you and then make you click on the link right below the sentence.
NEVER send money to someone you just met.
Scammers will tell you anything to get you to give out your money. For example, the scammer will pretend to be a person in distress, and you're the only person who can help.
He or she will tell you that someone from the family is critically ill and that you need to send money because there's no one else that can help. Never send your money in this situation.
NEVER give out any of your personal information or credit card details.
As you may have heard, there are plenty of schemes online that will unknowingly force you to give out your credit card number or personal information.
Just like how scammers compose carefully crafted emails with links, they can also send you forms or give you calls, saying that they have to verify your identity through your credit card number or date of birth and address.
You should always practice awareness when you are dating online. Typically, if you have encountered one red flag or two, your gut is going to tell you that something is wrong. Your gut won't be accurate all the time, but it's better to listen to it than be sorry later.
Summary
Online dating is a wonderful way to meet someone new. You may not meet your match instantly, but if you play your cards right, you will find the right person. Eventually, you may even find long-lasting love, like I did!
Check information through Google, always sign up to reputable dating sites, never send money to someone you just met, and make sure never to give out your card numbers or address.
Hopefully, you'll do a great job at composing the perfect online dating profile. If you have one already, then you can update your existing profile to get more views and responses.
Good luck in your journey to finding true love online!