Have you ever experienced the magnetic charm of a Barranquilla woman? Unique in their allure, these ladies from the coastal city of Barranquilla, Colombia, stand out in the vast panorama of Latin beauty."
Many men find themselves spellbound by their captivating charisma but often hit a roadblock. The challenge? Truly connecting with and impressively dating a Barranquilla woman. It's not just about finding them – it's about understanding them. During my 10 years navigating the Latin dating scene, I've come across countless gems of wisdom and insight, and yes, even faced a few pitfalls along the way.
Get ready, because in this article, you're in for a treat! You'll uncover:
Prime spots in Barranquilla to meet these beauties during daylight hours.
The ins-and-outs of the nightlife hookup scene.
The absolute best dating sites to amplify your chances.
Golden tips to pick up a Barranquilla woman.
Let me share a quick personal story: Once, while enjoying the city's famous Carnival, I met a Barranquilla woman named Rosa. We danced, laughed, and despite my clumsy footwork, she made me feel like the best dancer on the planet. Our journey began from a chance encounter, but the lessons I learned from that experience have stayed with me ever since. If I could find such joy and connection, so can you!
Stay with me, and by the end of this article, you'll be well-equipped to ignite your own romantic tales in Barranquilla. Dive in and discover the secrets!
Best places to meet sexy Barranquilla girls during the day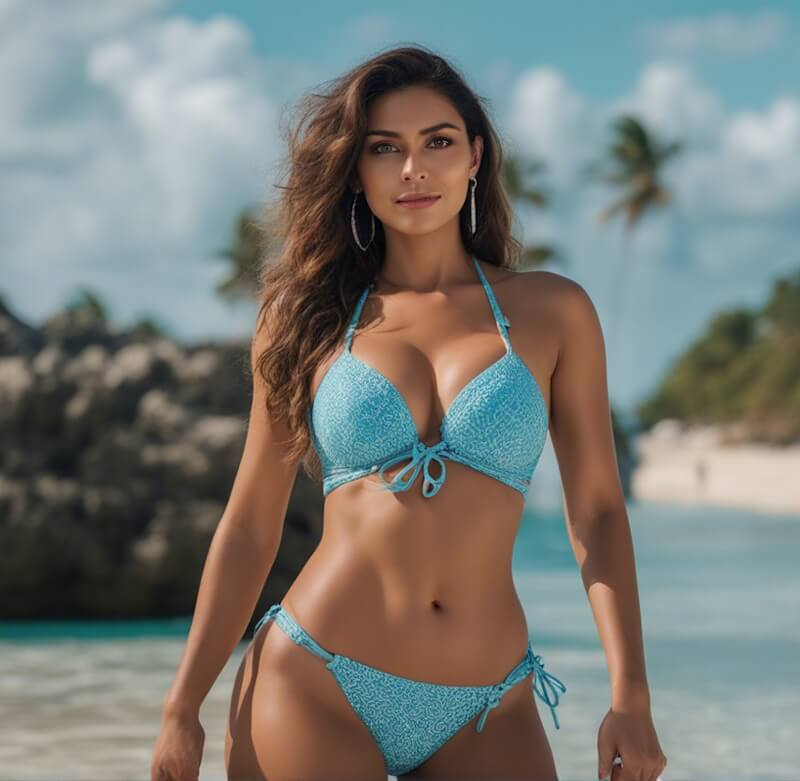 Ready to explore the secret sauce that makes Barranquilla a love haven? You've got to meet the friendly locals, and you're in luck, because this city is filled with approachable and stunning Barranquilleras! And hey, plan a trip around late February or early March; the Carnival atmosphere will make even cupid want to dance.
Hot Spots and Trendy Districts
Dive into these areas where you're most likely to find a catch:
Shopping Malls That Aren't Just About Shopping
Buenavista Mall: This isn't just a mall; it's a social hub. With high-end stores and gourmet eateries, it's a favorite haunt for women who love the finer things in life.
Miramar Mall: Close to nightlife heaven like Discolo, this is your strategic point for daytime meet-ups and maybe even planning an evening out.
Unico Outlet: On a budget but still want to mingle? No worries! You'll find a mix of people here looking for a deal and perhaps a date.
Centro Comercial Viva: Imagine a place buzzing with energy, loaded with both local and global brands. It's like a mini world where you can meet all sorts of fascinating women.
More than Just Coffee Shops
Juan Valdez Café: You don't have to be a coffee lover to love this spot. A meeting place that's as Colombian as it gets, ideal for a relaxed and casual conversation.
Café Soma: Walk into an atmosphere that oozes coziness. Known for its artisan coffee, it's the perfect backdrop for a meaningful conversation.
Get Some Fresh Air and Fresh Conversations
Parque Venezuela: If you or your potential date are into fitness, or even just strolling around, this park is a local fave for outdoor activities.
Bocas de Ceniza: Picture a spot where the river kisses the sea. It's not just Instagram-worthy; it's also a magical setting for a daytime date you'll never forget.
So there you have it! Barranquilla offers a smorgasbord of options to meet the woman of your dreams. Whether you're into the mall scene, a coffee aficionado, or a lover of the great outdoors, you'll find your match in this vibrant city.
Hookup Spots – Barranquilla Nightlife For Single Men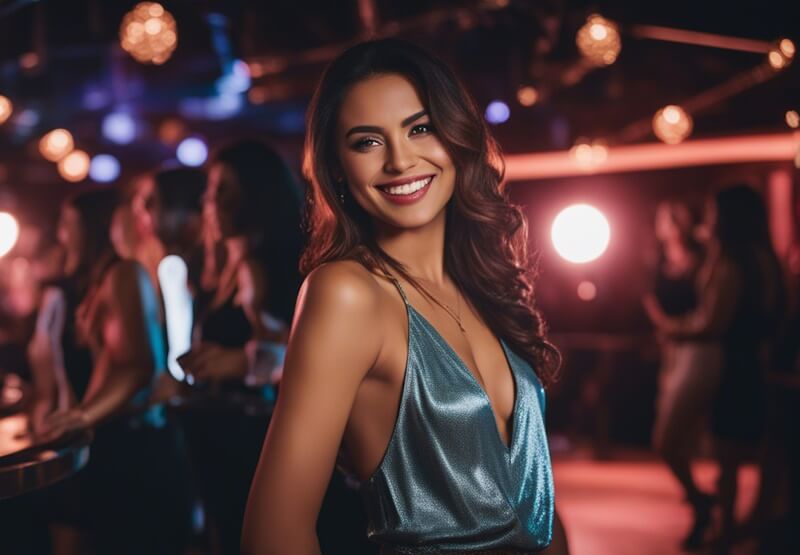 If you're on the hunt for the best spots to meet and mingle with the lovely singles of Barranquilla, Colombia, you've come to the right place. I've got the lowdown on the top nightlife districts you absolutely can't miss. So, let's dive right in!
El Prado: A Blend of History and Nightlife
When I first wandered into El Prado, I was instantly smitten by its gorgeous colonial architecture. By night, the historic vibes seamlessly blend with the energy of its bustling bars, clubs, and eateries. The streets are alive, making it a perfect mix of the old and the new. Trust me; this place is a must-visit.
Villa Country: The Upscale Hotspot
If you're aiming for a touch of class, Villa Country in the north should be your go-to. I've had some memorable nights here, sipping on fancy drinks and dancing away in its high-end clubs. Whether you're a local or just passing through, this trendy area promises a night of pure fun.
Alto Prado: The Heartbeat of Nightlife
I can't talk about Barranquilla's nightlife without mentioning Alto Prado. From sleek bars to foot-tapping dance clubs, it's a hub where you can truly feel the city's pulse. Dive in, make friends with the locals, and let the night take you where it will.
Calle 84 & Calle 93: The Dynamic Duo
These two streets are the life and soul of Barranquilla's nightlife. Calle 84 is a bustling lane that never sleeps, especially on weekends. And just when you think you've seen it all, Calle 93 pops up with its equally energetic atmosphere. From local flavors to international beats, these streets have it all.
Best Nightclubs For Finding a Hook Up In Barranquilla
The club scene is teeming with sizzling ladies rocking their body-hugging dresses and mini skirts. If you're on the prowl for single gals, these dance floors are basically your buffet. So get ready to bust some moves!
Here are my favorite nightclubs to pick up Barranquilla girls:
Frogg Club: Right in Barranquilla's pulse, Frogg is your go-to for those vibrant beats. I've had nights here grooving to both Latin and international tunes. And, wow, the lights and décor? Pure modern chic. Locals and travelers alike rave about it!
La Troja: Fancy some salsa? I've danced my heart out here more times than I can count. La Troja is legendary, buzzing with live music and an electric crowd. Trust me, if you're into salsa, you'll feel right at home.
Discolo: This is where modern design meets eclectic beats. Discolo has it all: reggaeton, electronic, and of course, Latin rhythms. Multiple dance floors, many bars, and countless memories waiting to be made.
Killa Shots Bar & Disco: Trendy and cool, Killa Shots captivated me with its neon glow and innovative cocktails. And if you're looking to meet new people, the spacious dance floor is a great place to start.
Bourbon St.: A slice of New Orleans in Barranquilla! This club oozes a laid-back jazz feel, perfect for those nights when you just want to chill and soak in some live performances.
Best Pickup Bars
Let a fine cocktail be the start of a wonderful conversation. Swing by these top-rated bars to bump into stunning singles:
La Cueva: More than just a bar, La Cueva is a piece of Barranquilla's history. Imagine sipping a drink where famous Colombian writers once sat! There's a warmth and nostalgia here that's perfect for deep conversations.
Garage Bar: Trendy and lively, Garage Bar pulled me in with its diverse décor and craft beers. And the live music? Always a hit, ensuring the place is buzzing with energy.
Makao: There's nothing like sipping a tropical cocktail with the beach as your backdrop. At Makao, the sea views are as enticing as the drinks and fresh seafood. A serene setting for beach lovers like myself to chat and connect.
BBC Bodega: If you're a beer lover, this spot's for you! A branch of the famous Bogota Beer Company, BBC Bodega offers craft beer galore in a space that's both modern and cozy.
El Sotano: "The Basement" has this artistic flair I simply adore. From live music to art exhibitions, it's a hub for creatives. An excellent spot for those seeking cultural events and intriguing conversations.
There you have it! Barranquilla awaits with its vibrant scenes and welcoming locals. Whether you're there to dance or simply chat over a drink, you're in for an unforgettable experience.
Best Hookup Sites in Barranquilla
Look, not everyone's into the club or bar scene, and that's okay. What matters is finding what works for you. Enter online dating! Whether you're in for the long haul or just for some fun, the digital world's got you. Wondering where to begin? Let's break it down.
ColombianCupid: The Best Site to Score Single Women in Barranquilla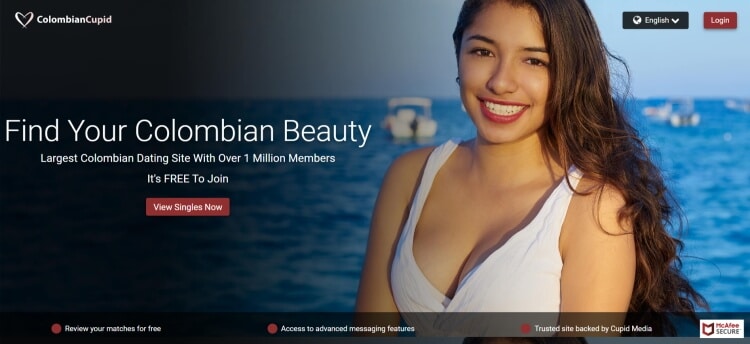 Interested in online dating to meet some lovely single ladies from Barranquilla? Well, ColombianCupid might just be your ticket! Let me give you a rundown based on my experiences with the platform.
What's ColombianCupid?
It's a dating site under the Cupid Media umbrella. They've got over 30 cool dating sites, and ColombianCupid focuses on helping folks connect with Colombian singles.
Who's On It?
Of course, there are many Colombian singles on there, but guess what? You'll also find people from all around the world looking to date someone from Colombia.
What Can You Do There?
Just like any dating site in Colombia, you can chat, send emails, and look through photos. But what I liked was the advanced search. It lets you really filter and find what you're looking for.
Membership Stuff
It's free to join with basic features. But if you want the real deal like live chats or browsing without anyone knowing, you'll want to check out their Gold or Platinum memberships.
Safety First!
The team behind ColombianCupid takes safety seriously. They've got fraud detection systems and even a way for users to verify their profiles. But always remember, keep your personal details to yourself at first and trust your gut.
On The Go?
They've got a mobile app. So, you can chat and browse profiles no matter where you are. Super handy when I was traveling!
Is It Popular?
You bet! Colombia, with its lovely people and beautiful places, attracts many. So, it's no surprise that ColombianCupid is a hot spot for those wanting to meet Colombian singles, either for love or just friendship.
Remember, if you're thinking of trying out ColombianCupid or any dating platform, always do a bit of homework.
ColombiaLady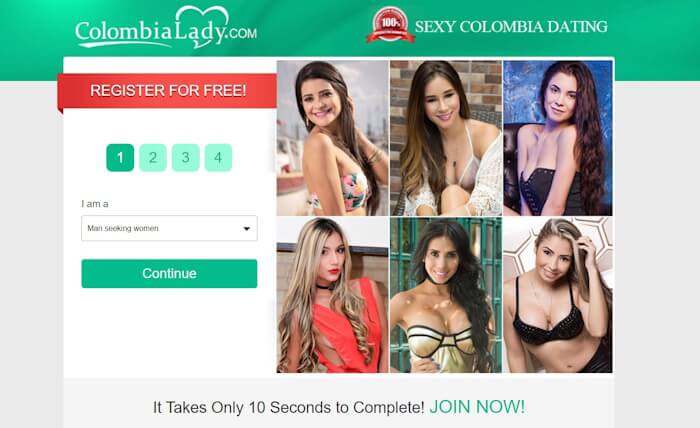 ColombiaLady.com is another great choice for men seeking Barranquilla women.
What It Offers:
A simple sign-up and affordable rates.
Active profiles with over 1.3K girls online.
Effective dating tools for smooth interactions.
Trust and Safety:
Profiles are verified to ensure genuine Latinas.
It puts in place measures to guard user safety, though like all online spaces, always be cautious!
Usability:
Easy-to-navigate design and reliable functionality.
Convenient account management features.
In short, ColombiaLady.com stands out as a solid choice for those interested in dating Latin women from Barranquilla. Always remember to be safe online!
Barranquilla Dating Guide
Embarking on the journey to meet charming singles in Barranquilla has been thrilling so far. A yes to a date is your initial victory, but the challenge of true chivalry awaits. Barranquilla presents numerous fantastic spots to beguile your date. Let's delve into them together, shall we?
Nice Places To Hang Out With Your Date
Exploring Barranquilla with a special someone can be a delightful experience. This city is a blend of romantic spots and lively venues, perfect for any couple to enjoy their time together. Here's a simple list of nice places to hang out with your date in Barranquilla, each followed by a brief description:
Stroll Along the Malecón: Take a leisurely walk hand-in-hand along the Malecón, enjoying the refreshing breezes and the scenic views, especially at Puerta de Oro and León Caridi which overlooks the beautiful Magdalena River.
Visit Miramar Lookout: Share a quiet moment at Miramar Lookout, where the panoramic views create a perfect backdrop for a romantic conversation as the sun slowly sets.
Dancing in Granadillo: Feel the rhythm of Barranquilla as you and your date dance the night away to the beats of salsa, reggaetón, or bachata in the vibrant Granadillo neighborhood.
Picnic at La Castellana Park: Pack some sandwiches and fresh fruits for a peaceful picnic amidst the green spaces of La Castellana Park, allowing you both to enjoy a tranquil day surrounded by nature.
Best Romantic Restaurants To Take Your Date To
Palo de Mango: This restaurant is a haven for lovers of South American and Colombian cuisine. With a warm ambiance and attentive service, it's the ideal spot for a romantic dinner.
Terraza Arabe: Step into an exotic realm with Middle Eastern flavors at Terraza Arabe. Its cozy atmosphere is perfect for sharing intimate conversations and a unique dining experience.
Nena Lela Trattoria Buenavista: For the lovebirds with a penchant for Italian cuisine, this place is a dream come true. The combination of delicious pizzas and charming service makes it a delightful spot for couples.
Varadero Pescados & Mariscos: If a waterfront view with a serving of exceptional Caribbean and Latin seafood sounds like your kind of date, this restaurant is the place to be.
Cuzco Cocina Peruana: Experience the elegance of Peruvian and Latin cuisines in a setting that's designed for memorable romantic outings.
What You Need To Know Before Dating A Woman From Colombia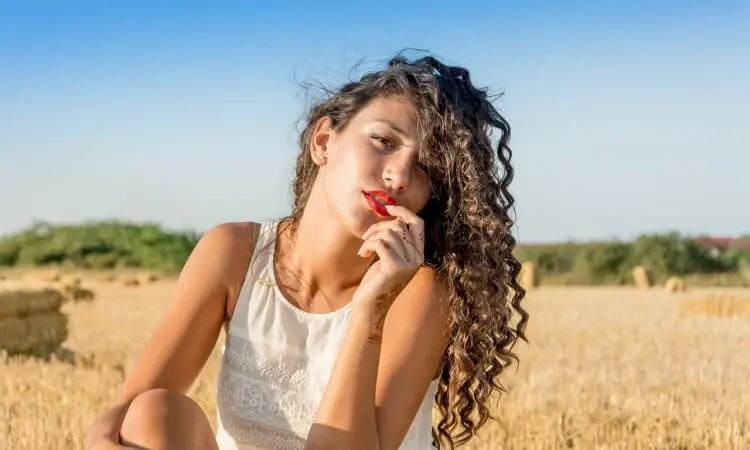 Stepping into the lively dating sphere of Barranquilla, Colombia, understanding a snippet of local dating etiquette can make your journey smoother. Here's a nugget from my personal explorations.
Barranquilla ladies are known for their vivacity and charm. They value respectful, attentive, and understanding men. Simple gestures like holding the door or offering compliments are cherished. This city is rich in traditions, so embracing conversations about family and customs on your initial dates is a good idea.
Patience is a virtue in the Barranquilla dating scene. The relaxed pace of life here suggests that things won't always happen in a rush, and adapting to this pace can save you from unnecessary fret. It's quite common for plans to shift last minute, but maintaining a relaxed demeanor will carry you through.
The rhythm of Barranquilla is enthralling. Whether it's the beat of cumbia or the flow of vallenato, being open to dance along can earn you major brownie points. Even if dancing isn't your forte, showing eagerness to embrace the local rhythmic culture will surely lead to unforgettable moments.
Barranquilla is a city less trodden by tourists, which could play in your favor. The peso is the local currency and you'll get about 4,200 of them for a dollar.
A word of advice, stay near Miramar to be close to the heart of the city's nightlife, or maybe near Buenavista Mall for a tad more tranquility yet enough vibrancy.
Oh, the taxi or Uber thing is a bit quirky here; don't be startled if your Uber driver asks you to ride shotgun due to some legal gray areas.
Now, since it's not a popular tourist spot, standing out as a foreigner might just pique the interest of the local ladies. Yet, be cautious, as the term 'amor' might come up quite early. It's a red flag, signaling you might be dealing with someone more interested in your wallet.
Mastering Spanish is your golden ticket here. It's the key to unlocking meaningful connections, both online and on the sunny streets of Barranquilla.
Enjoy Dating Barranquilla Women
We've roamed through Barranquilla, from its festive carnivals to its cozy coffee shops. If you remember one thing, let it be this: Barranquilla is full of life and opportunities to connect with genuine Latin singles.
Mark your calendar for the Barranquilla Carnival. It's a can't-miss for meeting vibrant locals.
What's stopping you from being part of Barranquilla's electric atmosphere? Dive in and let love find you.