If you want to meet and date Santa Marta women, you have come to the right place. The following article contains all the tips about where to pick up single ladies of Santa Marta and how to have the best date.
Colombia has been my favorite travel destination for quite some time. When I first visited the city of Santa Marta and was lucky to get acquainted with some beautiful local girls, I never wanted to leave! Now I can share my diverse dating experience with you.
The best way of doing it is to walk you through the following topics of dating in Santa Marta:
Where to meet women in Santa Marta during the day
Where to meet Santa Marta girls at night
How to meet Santa Marta girls online
Santa Marta dating guide
Let's get started!
Where to Meet Women in Santa Marta During the Day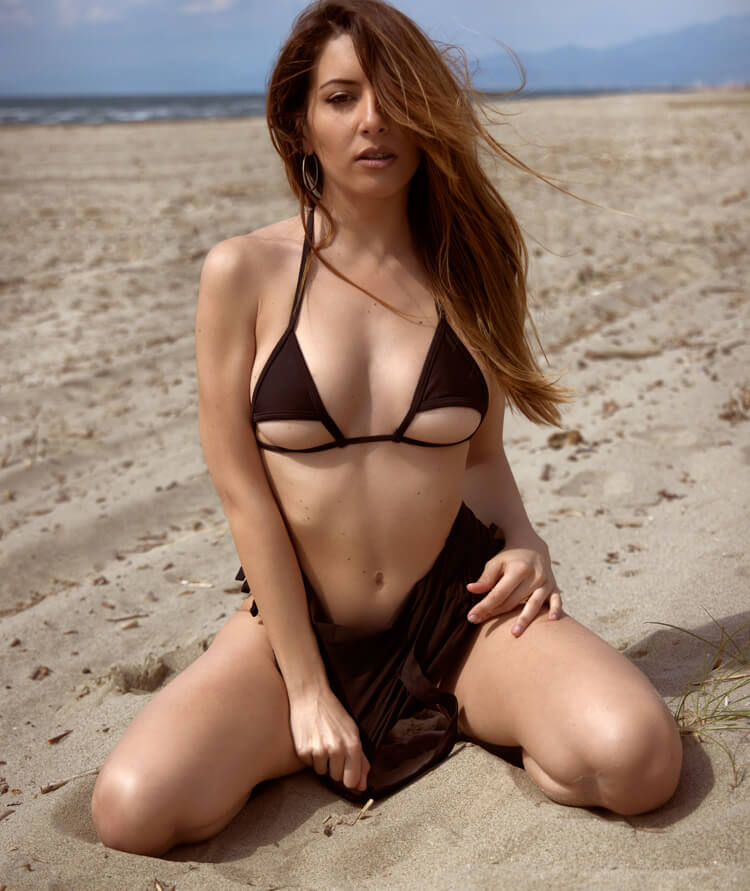 As the premier beach destination of Colombia, Santa Marta is always packed with women who appreciate good beach weather and sunbathing. Some of the most crowded beaches require a short drive to, for example, Playa Rodadero, but it's all in the name of love. Also, the tiny fishing village Taganga is a popular spot for its laid-back small-town vibe.
In the city center of Santa Marta, there is always a busy social life happening. Parque de Los Novios is thriving both day and night. Also, take a walk down the ocean promenade Avenida Bastidas as it's popular among locals and tourists.
Parks and Outdoor Areas
As indicated before, it is probably the easiest to head to the local beach and move there. And if the sun is too much for you, just hang out in a beach bar or a cafe. If you want more options, wander around in a park, and you will definitely spot some hotties there. Choose from one of those places, and you should be good to go:
Rodadero Beach
Playa Blanca
Taganga
Playa Grande
Playa Cristal
Parque San Miguel
Santa Marta Market
Avenida Bastidas
Shopping Malls
Shopping malls and boutique districts are good places to bump into local ladies. There are usually a lot of Santa Marta women doing some shopping and enjoying their free time. Therefore, you can approach them quite easily and start a casual conversation that could lead to something more. Here are some popular shopping malls to try out your luck:
Reef Mall
Buenavista Mall
Ocean Mall
Fifth Avenue Mall
Landmarks and Tourist Attractions
If you are interested in visiting the local tourist attractions, you might find some action there as well. You will probably have luck with single tourist women in such places.
Quinta de San Pedro Alejandrino
Museo del Oro Tairona
Where to Meet Santa Marta Girls at Night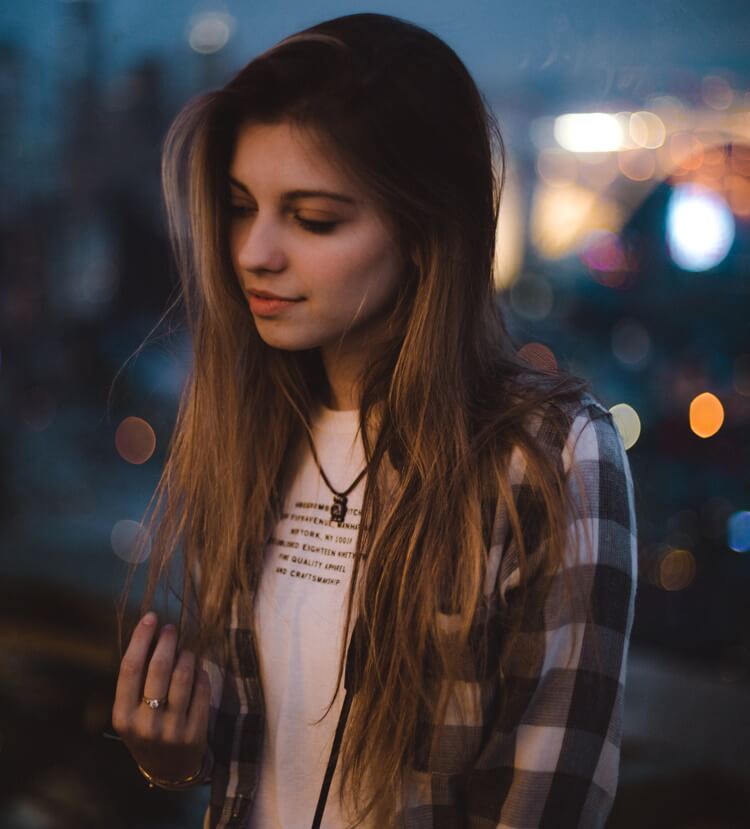 The main nightlife of Santa Marta is in the downtown area, particularly in Parque de Los Novios and along Calle 17 through 19. There you can find a variety of nightclubs and bars that single girls of Santa Marta frequently visit. I've listed the best nightclubs and bars to visit below.
If you are willing to head out of the city a bit, you will find some more sizzling nightlife venues in Rodadero beach. The beach parties there are legendary! The village of Taganga wakes up at night as well.
Best Nightclubs to Meet Girls in Santa Marta:
Barbas Disco
Eivissa
La Azotea
Oh La La La Puerta
Miko
El Mirador Hostel Social Club
El Watusi Poderoso
La Bodeguita Pirata
Casa Ama
Best Bars for Picking up Santa Marta Women:
Burukuka
Crab's Bar
Charlies Bar Santa Marta
Casita del Mar
Los 7 Mares
Aurelia Pub Hosting
Marley Coffee Bar
Mojitos Bar Santa Marta
Bonanza Bar-Boutique
Santa Marta's nightlife is not as vibrant as in some other Colombian resorts, such as Cartagena. Still, at the same time, the risk of falling for a romance scam or picking up a working girl in a bar or discotheque is much lower.
Meet Santa Marta Girls Online
Getting Santa Marta girls on dates can be quite hard work. Even if you get some of them to have a good conversation with you, it's not guaranteed to have a date at the end of this. Let's be realistic – some women are already taken, and some just aren't interested.
I think it's worth considering using an online dating site to make things easier for you. This way, you can already have some dates lined up when you arrive at Santa Marta, not to mention all the time and money you will probably save. Online dating is an especially handy tool when you are interested in meeting local women from Santa Marta and when you have short-term holiday plans.
A few dating sites are the most popular among Colombian women. Check them out: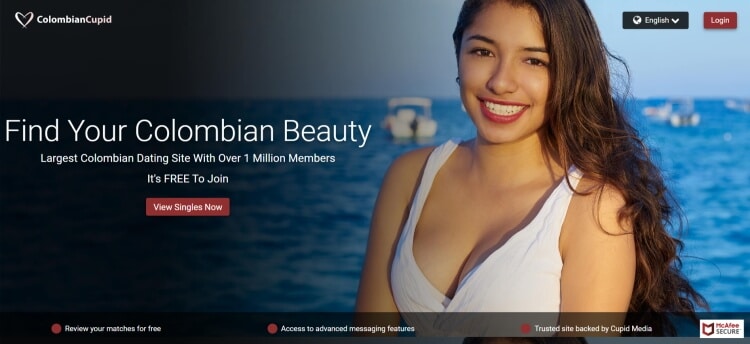 It is an international online dating site that's made for finding Colombian singles. This channel contains over 2.5 million user profiles with about 50,000 active users every week. The most popular age of the members is 20 to 33.
The advantages of ColombianCupid involve the following:
A simple and fast sign-up process
Multiple languages are supported
Members' profiles are accessible for free
There is a mobile application for easy access
It is affordable for the monthly membership
Other remarkable features of ColombianCupid include instant live chat with text and camera, an advanced search engine, a message filter, a chat room, a block list, and Cupid tags.
Some cons of ColombianCupid are that communication is restricted only to paid members and that there are many fake and unverified profiles on the website.
ColombianCupid has an app for iOS and Android devices and a mobile version of the site if you don't want to download the app.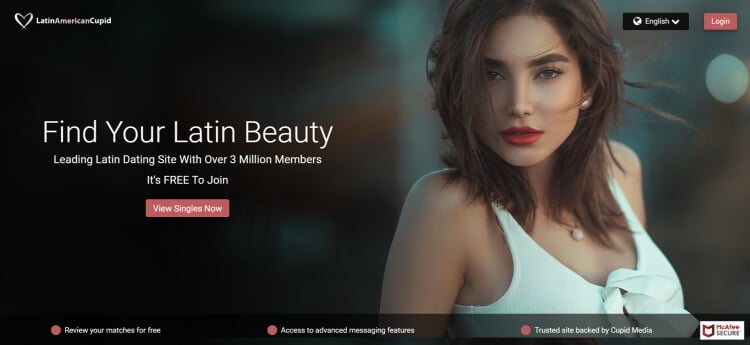 LatinAmericanCupid.com is a huge worldwide dating site, and it is famous for setting up Latinas with foreign men. It contains about 1.7 million profiles and is mostly used by people aged 24 to 35. LatinAmericanCupid is available for both Android and iOS operating systems.
Special features of LatinAmericanCupid include:
The "Let's Mingle" feature lets you send an introductory message to a group of people who meet your criteria.
You can view additional photos and videos of members if you have a subscription and credits.
Live video chats are available between all members.
Virtual gifts such as premium smiles and stickers can be sent to impress your date.
LatinAmericanCupid is user-friendly, has a simple modern setup, and is considered a fairly safe channel. There is also a translating service when needed.
OkCupid
OkCupid is a popular online dating platform distinguished by its service features and one-of-a-kind algorithm. The site has nearly 2 million users worldwide, and it predominantly caters to younger folks between the ages of 25-35. It's available for both Android and iOS users.
OkCupid's success lies much in its approach to accommodating diversity, such as different religions and sexual orientations. Other advantages of it are that you can send and receive messages even with the basic membership, and the subscription is rather affordable. There are extensive search features and compatibility questions to help you find your true match.
On the other hand, free members can't see who likes them, and fake accounts and catfishing are quite common problems on OkCupid.
Some of the most outstanding features are:
Swiping feature for likes and dislikes;
Possibility to boost your profile;
You can group your matches into different stacks;
There is an OkCupid Blog to maximize your dating experience;
The incognito feature lets you browse the site anonymously.
Santa Marta Dating Guide
When you get a girl to go out with you, the next thing to consider is how to show her a good time. The options are pretty much limitless in Santa Marta and the surrounding areas.
Nice Places to Hang Out With Your Date
When the weather is sunny, you can always take your date to enjoy the beach. Maybe even head to a secluded spot for more privacy and romance, and why not take a short boat ride to it? Or, for a more adventurous time together, go hiking, snorkeling, or scuba diving – you will have an unforgettable date, I can promise you.
There are some examples to choose from below. When this all seems a bit too much, try something more relaxed, like the Rodadero Sea Aquarium and Museum or Quinta de San Pedro Alejandrino.
Playa Blanca
Bahia Concha
Playa Grande
The Lost City
Minca
Good Restaurants and Bars to Take Your Date To
A nice dinner in a quality restaurant is a classic. You can never go wrong with a few drinks in a popular bar and maybe some late-night dancing in a nightclub. The following list contains all the top venues to take your girl to:
Festival Shots
Lamart
Porthos Steakhouse & Pub
Lulo Cafe Bar
Ouzo
Roots & Sounds
Final Tips for Picking Up a Colombia Woman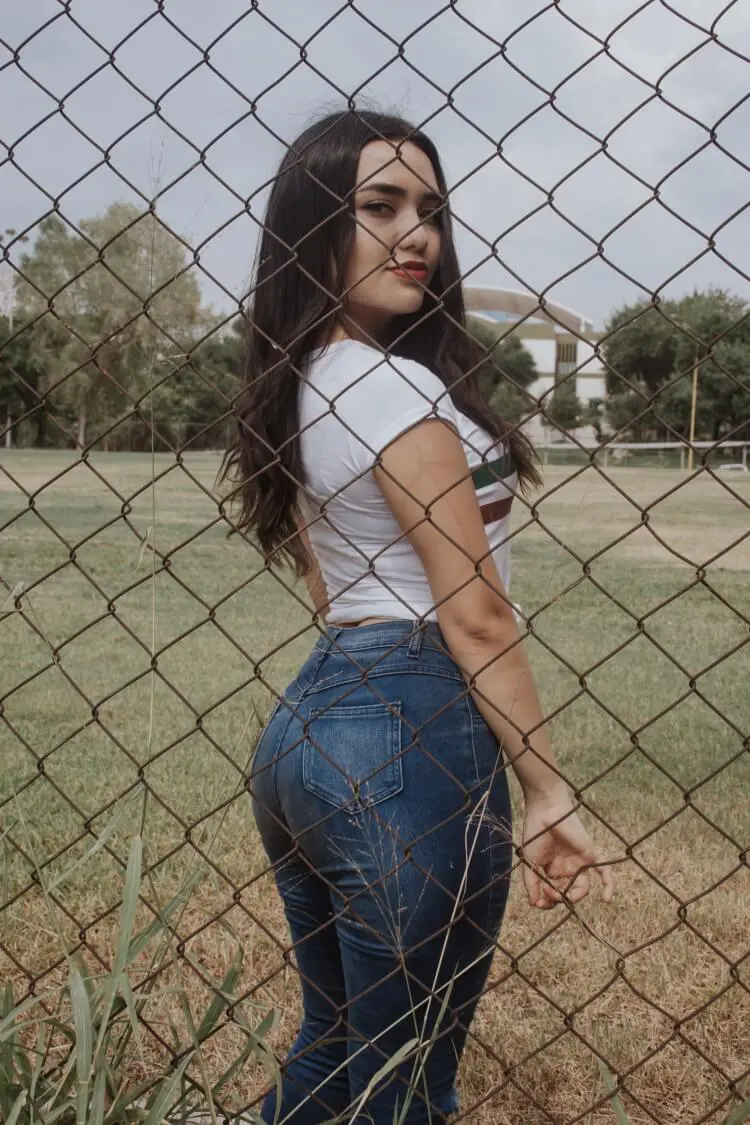 Take Charge
Colombian culture cherishes a man who is strong-willed and confident. Although the girls from Santa Marta can be quite feminist in some aspects, they want to date a man who can take the lead. Be careful not to turn too aggressive, though!
Embrace Your Masculine Side
Colombian ladies are known to be very feminine, but their other half needs to be very masculine. Please don't confuse this with being macho. Colombian ladies appreciate independent and strong partners but still expect to be respected and have their thoughts heard.
Love the Loca
When you're used to dating Western girls, the women of Santa Marta will probably surprise you with their attitude. They can be emotional, demanding, or suspicious and even act stalky sometimes. Don't take it too seriously; know that this is how they demonstrate their interest.
Learn Some Spanish
Last but not least, I think it's crucial to learn conversational Spanish before arriving in Santa Marta. It will give you a definite advantage when you start to chat with a local girl in her native tongue. Plus, it shows her you're making an effort and will melt her heart.
Enjoy Dating Santa Marta Girls
From beach promenades and bars to vibrant street parties, there are plenty of daytime and nighttime places to meet women in Santa Marta, Colombia. Hookup sites are also a convenient way to meet women quickly and easily. If you're ready to start exploring the Santa Marta dating scene, sign-up for a hookup site today! With the right combination of ambition and luck, you're sure to find success in no time.