As an entrepreneur or businessman, you've no doubt been on several business-related trips in your life and have many more on your radar.
If your life is already stressful, adding another conference or business meeting in a foreign city to your schedule is unlikely to improve things.
But,
Do you want to know what one of the most effective ways to help relax your mind and have some fun on your next business trip is?
Simple:
Having sex.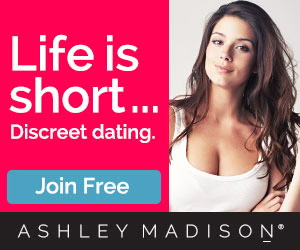 Whether you want to find somebody for a quick one-night stand or a full-on affair, you should find the following information useful.
So, how to have a business trip affair?
7 Steps To Follow for Business travelers hook up
It may not be talked about very much, but women love to have sex just as much as men do…if not more.
With that in mind, finding a beautiful woman for a date and sexual rendezvous on your business trip is not as difficult as you may think. You could even have a date every night if you know what you're doing!
1. Make A Plan And Execute It
The fundamental mistake men make when they plan to hook up with someone on a business trip is they don't plan or prepare.
Just as you need to show up to your business meeting prepared, you need to come prepared to have an affair too:
Check out married but looking dating sites to set up dates before you arrive.
Determine where you will go to meet women in person, whether that's at a conference, at the many local bars and clubs, or anywhere else nearby.
You also need to plan ahead to fit sex into your schedule. Ideally, you should leave the evenings of each day of your business trip free.
2. Choose A Nice Hotel
Go with a four- or five-star hotel if you can afford it. It will always be easier to get a girl to go to your hotel room if it's a nice one.
Besides, it's also more romantic and exciting to have sex in a more luxurious hotel than an average one.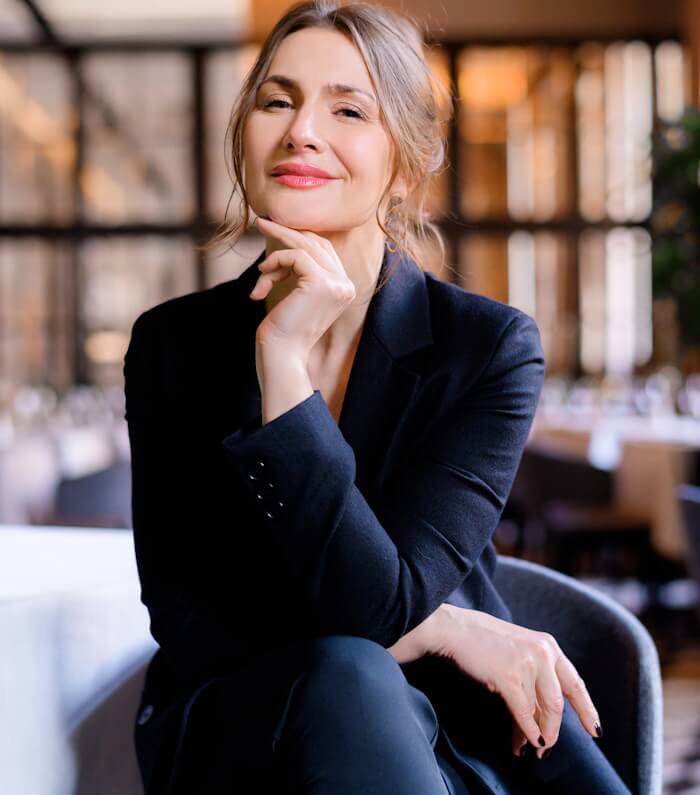 3. Go To Places Where You Can Naturally Meet Women
If you go to a business conference, you'll likely have dozens, if not hundreds of potential available women to meet at the event.
But even if you're only going to a meeting in an office, you should still go to social environments afterward.
These places are all perfect for meeting women:
Bars
Clubs
Public parks
Beaches
Coffee shops
4. Learn How To Use Dating Sites
The alternative option to meeting women in person is to meet them on a married dating app (hopefully before you arrive so you can have a date already set up). Look for women in a ten-mile radius of where you'll visit.
We'll discuss the best affair dating sites to use for business trip affairs later in this article.
5. Take Care Of Yourself
Women are always drawn to men who seem to take care of themselves:
Make sure to exercise and stay in shape
Practice good personal hygiene and wear nice perfume
Dress nicely
Comb your hair
By making yourself look attractive, you'll draw a lot more looks, and initiating flirting with a woman will be easier.
6. Take The Lead
Initiate flirting with a woman you're interested in sleeping with. Suggest where to go and be the one to make the reservations. Then, if the evening is proceeding nicely, ask if she'd like to go back to your hotel room. As the man, you need to take the lead if you want to make things happen!
7. Don't Try Too Hard
Finally, the best way to get a woman to sleep with you during you business trip is to just be your authentic self. Walk confidently and be a little cocky, but don't try too hard.
If all you have on your mind is having sex and you take the conversation sexual too soon, she's more likely to become turned off.
Instead, adopt the mindset that you'd like to have sex with her, but are also totally fine if you don't. This will help you relax and become more comfortable on your date.
What Sites To Use For Business Trip Affair
One easy way to set up a date or hookup before you even arrive at the city of your business meeting is to meet women online.
You have several options available, but three of the ones I use the most: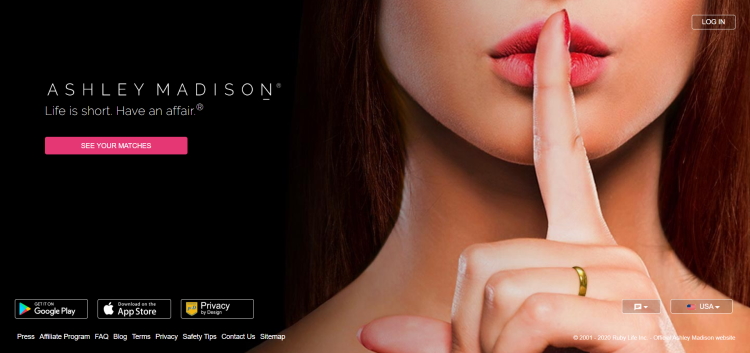 Ashley Madison is an excellent choice for business trips because you're likely to find someone who, like you, is seeking to have a sexual rendezvous or short fling before returning home.
Good choice for those seeking a short, extra-marital affair
Member profiles are very detailed.
Males make up the majority, but female users can sign up for free.
The community is very active
You can also choose one of those NSA sex sites.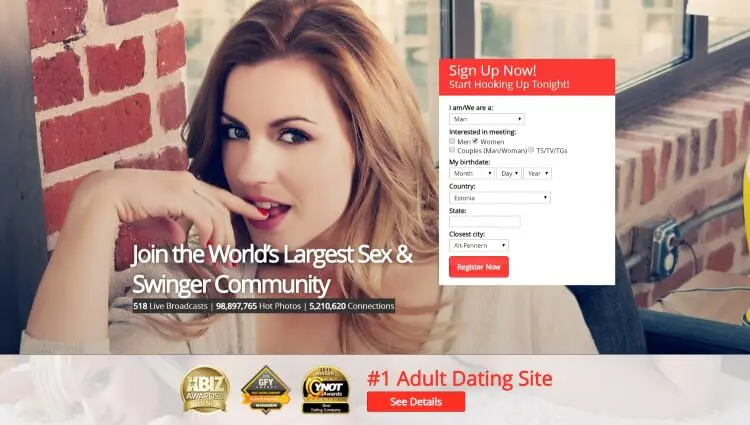 As one of the most sex-positive dating sites in existence, Adult Friend Finder can facilitate literally any kind of sexual encounter you can think of.
Examples of categories you can find profiles under on the site include:
Monogamy
Polygamy
Couple Sharing
Fuck Buddies
One-Night Stands
Threesomes
Swingers
Casual Sex
Cybersex
All in all, if you're more of the hedonist type, Adult Friend Finder is definitely a site worth checking out before you embark on your next business trip.
Massive database of users from all over the world
Very sex-positive
Designed to facilitate all kinds of hookups and sexual encounters
A mobile app is available in addition to the desktop website
Seeking Arrangement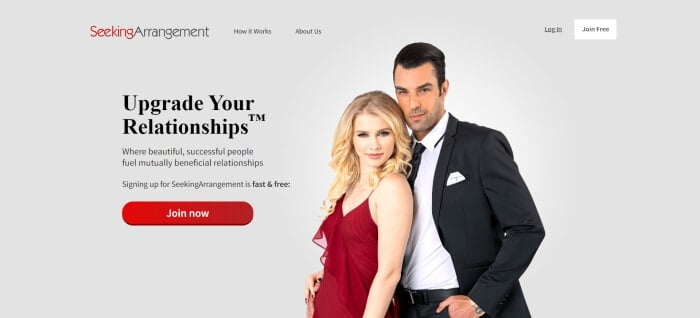 Seeking Arrangement is another unique dating service if you could even call it that.
The site is a place where young women and men can meet 'sugar daddies' (or sugar mommas) for anything from a hookup to companionship to mentoring and even to financial help. The site encourages you to set arrangements before you meet.
If you're a middle-aged or older businessman, Seeking Arrangement is one of the best websites for facilitating a short, weekend getaway with a beautiful young woman.
Take note the girl you meet on this site will likely expect you to cover her expenses for as long as she's with you.
The site currently has over 10 million members, with over 5 million members from the United States, and 150,000 of them are active every week. There is roughly a 50/50 balance between males and females.
Good choice for finding a younger companion on your business trip
A majority of members are from the United States
Good site for facilitating relationships beyond sexual or intimate ones
How To Not Get Caught On Your Business Trip Affair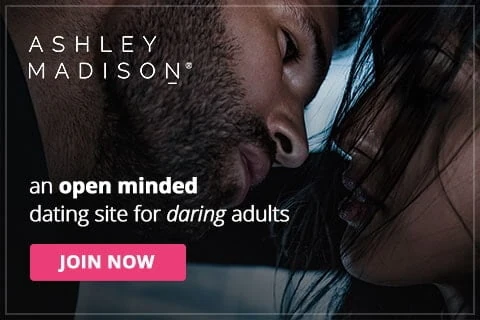 Go On A Genuine Business Trip
Embarking on a fictitious trip that's only a cover to your wife or girlfriend is more likely to generate suspicion in the first place. For this reason, only go on a business trip if you actually have one scheduled. Don't make up a convoluted story.
Don't Go Where You'll Be Recognized
There's always a risk that you'll be seen when sneaking around with someone other than your partner, even if you're outside of your hometown.
For example, you could be seen by someone you know at a business convention, restaurant, or even the hotel bar. Choose your places to meet for affairs very carefully.
The same rules for being discreet while having an affair in your hometown apply to having an extra-marital relationship while you're away as well. Don't go anywhere where you run the risk of being recognized!
Hide Records
This should be a given, but you should take extra care to hide all records that serve as possible evidence for infidelity. Better yet, be careful not to create incriminating evidence in the first place!
The only financial charges that should show up on your credit card statement are charges that your wife or girlfriend would expect, such as your hotel room and two or three meals a day for one.
When on a date with a woman you meet on the trip, pay for the food, drinks, transportation, and anything else the two of you do together in cash.
Don't Extend The Trip
Extending a business trip beyond the original schedule is a trap many men fall into:
They find a woman they like who they become involved with, and then extend the trip by a few days to spend more time with her.
Some get away with it, others don't.
Regardless, you'll need a good excuse for why your business trip was extended to your wife or girlfriend, which simply generates more cause for suspicion.
Remove Evidence Before Coming Home
You need to remove any evidence that could indicate the possibility of you having slept with someone before you come back home.
And don't bring back any possessions of the girl you had a relationship with. If you realize you have by mistake, throw it away as soon as possible.
If you end up sexting with somebody, never do so through text messaging, emails, or phone calls. Use an encrypted texting app instead, and then delete both the account and the app after you're done.
Have Fun, But Be Careful
Work hard, play hard. Business trips can be boring and stressful, so enjoying the company of a beautiful woman is a great way to help relieve that stress and have some fun. Have a good time, but also exercise careful discretion!