Dating can be exhausting nowadays, especially for us introverts. Trying to meet a potential partner in an overcrowded club or at a noisy gathering is already draining, let alone if your social battery is introvert-sized.
If you're one of us, you probably already know how hard it can be to find someone who understands the desire for alone time and can enjoy the subtle joys of a peaceful evening.
That's why in this article, you will get to know where introverts find partners who make them feel understood and appreciated.
So if you need the knowledge and tools to meet a suitable partner, read on!

eharmony
66 million members spread across 200 countries
Great gender ration
One of the safest dating sites
Why do introverts struggle with dating?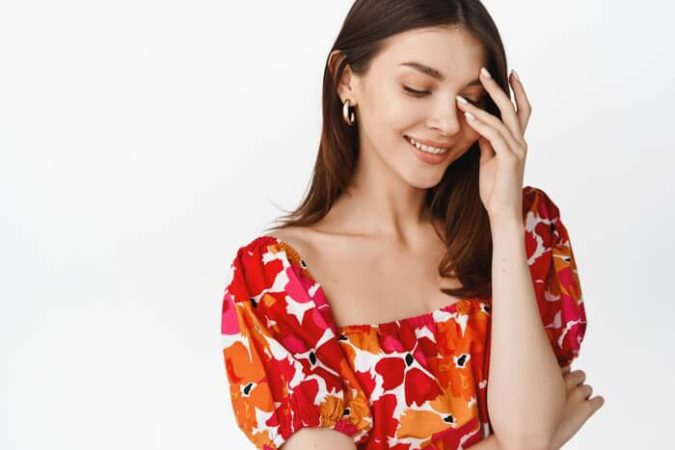 Introverted people have rich inner worlds of ideas and thoughts, which they often prefer to hide from the outside world. Instead of being in huge crowds or groups, they would rather spend time with only one or a couple of close friends. Because of this, it could take them a bit more time to open up and get used to new people, especially when it comes to their dates.
Dating as an introvert may be struggle, particularly if the other person asks more questions than we are ready to answer. The worst thing in these situations is that our date can mistakenly believe that we aren't interested in them or a relationship because of our hesitation. Similarly, our need for alone time can lead our partner to think that we're going to break things off.
But our introverted personality is, in fact, our greatest strength when it comes to dating. And you're about to learn how to put it to use.
Where to meet people as an introvert
When it comes to dating, one of your biggest qualities is your introverted personality. By putting yourself in places where you can truly shine, it will also become your greatest ally.
So if you're seeking places where you can sparkle and meet a loving partner, the following places will help you succeed.
Introvert dating apps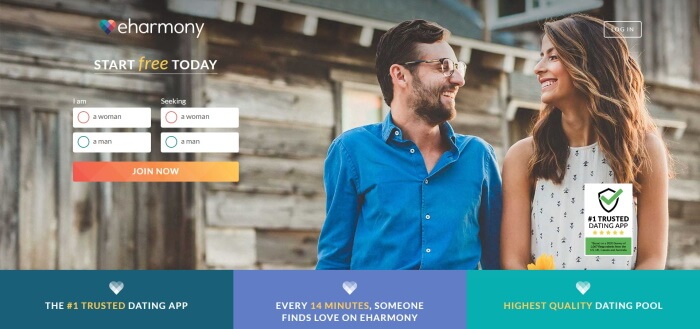 If the traditional route hasn't resulted in you finding a compatible partner yet, the first place where you should start looking for a partner is online.
I know; technology has many advantages and disadvantages, but one great benefit is that it has provided introverts like us a way to date and meet people that doesn't entirely set off our anxiety responses. Plus, there are plenty of interesting dating sites for introverted persons, like Tinder, OkCupid, eHarmony, and Bumble.
Also, writing is typically a better form of communication for introverts than talking because it allows us time to consider our responses and gives us the luxury of typing from the privacy of our homes. This allows us to have more meaningful conversations that get past small talk and establish a stronger connection with that person.
So, don't pretend to be an extrovert and exhaust yourself in the process. The world of online dating is here to help you!
Online forums, communities, or message boards
If dating stresses you out, you can find a community of similar individuals who understand your daily experiences. There are plenty of websites, such as Reddit; Introvert, Dear; and even Linkedin, where you can find relatable content and connect with fellow introverts.
On Introvert, Dear, you may read about the eight types of introverted personalities and discover how to handle relationships with others in terms of friendships, love, and dating. The articles' comments sections are excellent places to strike up a conversation with a fellow introvert.
If you're seeking strategies to succeed as an introvert at work, you may join communities for introverts on LinkedIn, while on Reddit, you can find groups such as r/introverts where you can discuss almost anything when it comes to introversion.
When you're ready, you can join online forums, communities, or message boards dedicated to specific interests. For example, you're sure to find a thread somewhere about your favorite band, sports team, or even hobby like baking or crafting. There are also a ton of online games and gaming communities where you can meet introverts like you.
For those of us who enjoy reading, there is a great community called the Silent Book Club. It is an actual book club with locations all over the world where people come together, but there's no obligation to speak intelligently or "do homework" that takes the fun of reading. You can simply join the club to hang out with others while choosing whether you want to socialize with anyone.
Social media
Similarly to the online communities mentioned above, social media platforms provide a great space for introverts to find like-minded people. For many introverts, the comfort and simplicity of online communication make connecting with people much easier than in person.
And since we introverts cater to such a wide range of hobbies and beliefs, we can easily interact with others who share our interests on various social media platforms.
In addition to connecting with friends and family, social media groups like those on Facebook or Reddit offer a great space for dating and meeting a compatible partner.
Local events
If you're ready to get into the real world, try meeting people through shared interests. Signing up for a class or joining local clubs and organizations are excellent ways to meet and socialize with people who like the same things as you do.
In such places, there is essentially little to no pressure to form bonds with people of the same or the other gender. It's also a fantastic method for introverts to push themselves out of their comfort zone and gain greater confidence.
Another excellent option is joining meetup groups. There are so many of them nowadays that you will certainly find at least one you like. You can search by your profession, interests, or hobbies. The best thing is that due to the small number of people in most meetup groups, you will escape the overwhelmingly crowded places like clubs and bars.
Volunteering
Just like participating at local events or joining social clubs, volunteering also puts you "out there" but for a much more noble cause. Volunteering will not only connect you with individuals who share your interest and values, but you will also get to work on something pretty great!
Whether it is protecting the environment, ensuring that impoverished children have access to food, promoting women's rights, or preventing the extinction of endangered species, joining volunteer organizations will bring you fulfillment on so many levels. And what could be more fulfilling than finding someone who shares your interests?
Places where introverts usually hang out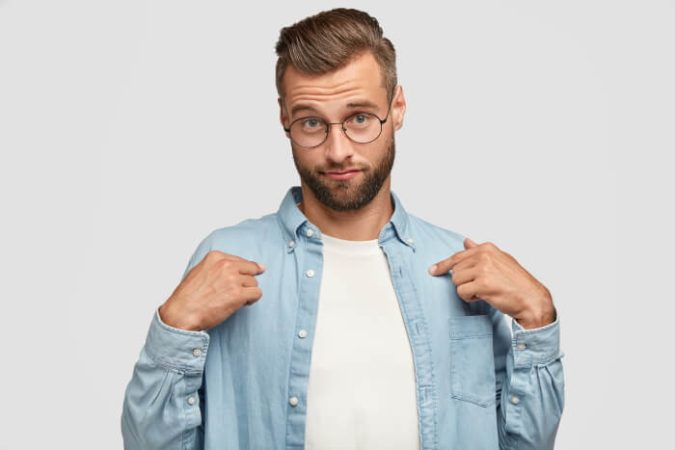 Introverts cherish their private time and space. So when they do go out, they choose locations that still provide them with that privacy. Since they have no desire to interact with anyone, they usually go to bookstores, libraries, art galleries, coffee shops, and other relaxed places.
Introverts value any opportunity they get to be alone in a public setting, but in this extrovert-oriented world, doing introverted activities in extroverted settings will get you closer to finding a partner.
The majority of introverts who have found love in places like these did so because of mutual interests. For instance, they frequently went to the library and felt comfortable in a certain area of the building. When they saw someone who interested them, they were much more likely to strike up a conversation as they felt comfortable and confident there. The same could work for a coffee shop, art gallery, etc.
Gatherings and parties hosted by friends/family
As mentioned above, introverts aren't necessarily socially anxious or antisocial individuals who hide from people. Rather, they have a short-lasting social battery and are just very selective when it comes to the people they surround themselves with. They pay close attention to the kind of individuals they interact with, so when introverts are among someone they feel at ease with, they become super talkative and expressive.
Since the most effective way of finding dates is through mutual acquaintances, small friends or family gatherings are the greatest settings to do so. So the next time you're attending such a gathering or party, tell your friends to bring their friends, especially their single friends who they think you may like.
Don't worry, as your friends and family know you and your personality, they will likely know what kind of man or woman you could be interested in.
At work
Finding someone at work who shares your interests, works the same hours as you, and can relate to your struggles with a job that demands so much of your time is a great way to meet a potential partner. Plus, it's simpler to establish an emotional connection with someone since people are more inclined to be themselves at work than anyplace else in their life.
Although coworker relationships are sometimes discouraged by managers if you're both single, why not give it a chance? Just remember to take things slowly and avoid entering a relationship at work too quickly.
Wrapping up
If you're struggling with dating in this extrovert-oriented world, don't worry! Your options for dating are more varied than they may initially appear; you just need to know where to look. For a start, try looking at one of the places I mentioned above.
Online dating is certainly my favorite, as it's such a low-stress way to meet people and your options are almost endless. Check out eharmony, the best dating site for introverts.
I wish you the best of luck as you start dating! And don't forget to be yourself!