Are you a guy who's tired of shallow, modern-day dating? Do you desire a deeper, more meaningful connection? If so, you've landed on the right page.
Having suffered the same "problem," I decided to create this article to help you navigate the dating scene as an introvert. We will cover everything from the definition of an introvert to how you can boost your confidence and become more attractive to women.
So without further ado, let's see what dating for introverted guys entails.

eharmony
66 million members spread across 200 countries
Best for introverts and shy people
One of the safest dating sites
What is an introvert?
Introverts are typically men or women who focus on internal thoughts and feelings rather than what happens externally. They value character, deep conversations, spending time alone, and self-exploration. They also respect their time and the time of others.
On the flip side, introverts hate crowded spaces and being the focus of attention. Unlike extroverts, these shy, timid individuals prefer connecting with a small group of friends, rarely leaving their comfort zone for dating or making new friendships.
As an introvert, you probably often feel misunderstood or even marginalized. But being quiet doesn't mean there is something "wrong" with you or that you have nothing to say. On the contrary, introverts can be chatty and outgoing in front of the people they feel comfortable with.
Introversion is not that odd or rare. It has been recorded among every living species on the planet. In fact, 35 to 50 percent of the human population is introverted, which means you are far from being alone!
According to research, people belong to 4 different groups of introverts:
Social introverts prefer small groups and intimate spaces over large gatherings.
Thinking introverts enjoy introspection and daydreaming and have creative minds.
Anxious introverts prefer alone time because social interaction gives them anxiety.
Restrained/inhibited introverts are people who observe and analyze before taking action.
Unfortunately, not being the typical "alpha" male also affects our romantic life. On average, women are not immediately attracted to you, but that is not as big of a deal as you may think.
You don't need to have muscles on top of muscles or be a social butterfly to score a date with a nice lady. There are tons of women who are drooling over sapiosexuals. And who are the biggest brainiacs of the bunch? Introverts!
Does being an introvert mean you can't get girls?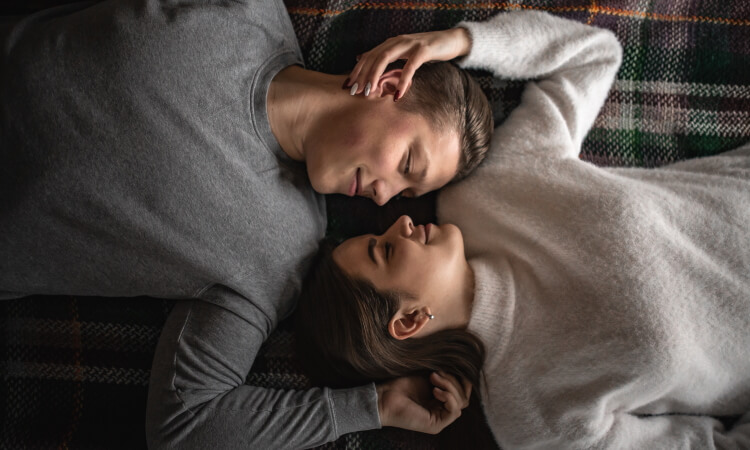 Absolutely not! But you should still learn how to be more comfortable around females.
Start by observing popular (not famous) men. How they behave, what they say, how they dress and move, the tone of their voice, etc. Also, watch closely how women react to these qualities, including their body language.
Although it doesn't mean you need to change or become someone else, it is still a learning opportunity that will help you improve your social intelligence. Maybe you can adopt some of these traits and start practicing in a safe environment like your favorite coffee shop.
Another thing your observation should probably teach you is that women are not particularly attracted to extroverts and overly outgoing guys. They like masculine, grounded, and well-put-together men who exude confidence. And a small dose of mystery is always welcome too.
It sounds easier said than done, but there is a way to become attractive to women with just a little bit of practice. Appearance obviously matters and can boost your confidence, but it's not what keeps a woman around. Confidence, charm, and good manners are the qualities that will leave a positive first impression and make you stand out from the crowd.
12 dating tips for introverted men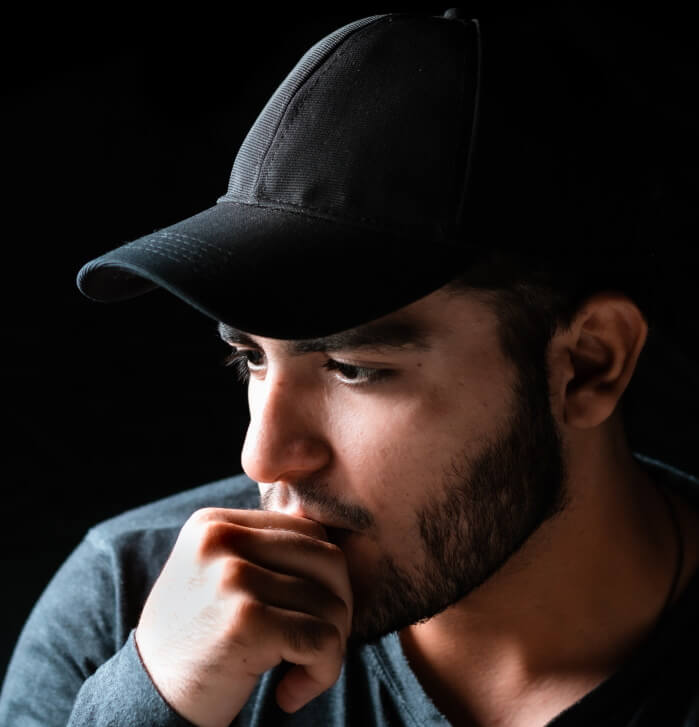 Still not convinced you can find a date? Here are 12 foolproof dating tips that helped me transform my romantic life as an introvert.
Use introvert dating sites
Luckily, as introverts, we can always rely on the biggest dating platforms. And before you say, "No way," hear me out:
Dating platforms allow us to meet people safely and anonymously through our dating profiles. Introverts are usually good with words, and even though "bragging" about ourselves is not our cup of tea, we can still put together a few good lines to make us look awesome, just the way we are.
Dating apps are great for vetting people. They spare introverts the trouble of going from one dating flop to the next. Instead, we can safely browse profiles and read about people without having to sit through awkward first dates to get to know someone.
And last but not least, online dating for introverted guys is great because it can help us create a connection without meeting in person. Thanks to technology, we get to call, text, or even email possible girlfriends and assess whether there is chemistry without leaving our homes.
A quick Google search will give you the most popular online dating site and apps. Take a closer look at what they offer and invest in the ones that resonate best with you. It is a great way to put yourself out there because you control how much you share with other users.
Here are some of my favorite online dating sites for introverts:
eHarmony
Match.com
Elite Singles
Silver Singles
OkCupid
Build your confidence
As guys, we aren't particularly fashion-savvy and don't always pay attention to how we look.
Unfortunately, our outer appearance is often a projection of how we feel about ourselves inside. But, in or out, it has to go; we need to change a few things to boost our confidence.
First and foremost, hit the gym. Yes, it's time to face the mirror. All those late-night burgers and pizzas won't shed on their own.
Next, clothes! Google the closest retail stores around you and start browsing. If you have no idea what fits you or what style to go with, the girls who work at the store can help you. You'll get a free makeover and practice talking to girls at the same time. You can hit two birds with one stone!
After you are done shopping, it's time to get a haircut from this century. You are not in high school anymore!
And last but not least, put yourself out there. Force yourself if you have to, but start inviting women on dates. From one introvert to another, practice helps a great deal.
I understand a first date entails everything you dread, including talking to strangers, but it's the only way to get a real-life girlfriend. What's the worst that could happen? You won't get a second date. Who cares! You'll get it next time. Just don't give up after the first attempt.
Learn how to make small talk
Oh, the horror! As an introvert, I hate talking about myself, especially in front of strangers.
So, how do you keep a conversation going and stay comfortable with how much you reveal to a person you are meeting for the first time?
A good way to get out of the spotlight is to turn the focus to the person you are talking to. You can start by asking them questions and showing a genuine interest in what they are saying.
Open-end questions are your best bet here. Allow them to answer and ask a follow-up question. This is how you deepen a conversation; something introverts are pretty good at.
However, we also get carried away, so the other party may get the feeling they are being interrogated. The moment you sense they are uncomfortable or jittery, change the topic or give them your opinion about something they just said.
You still have to share a small detail or two about yourself to keep the conversation going before you pass the baton again. It's all about reading facial cues and body language. The last thing you want to do is overwhelm your date.
Let people know that you're an introvert
It's a smart idea to let people around you know that you have an introverted personality, so they'll know what to expect. It will prevent you from feeling bad for being the way you are — both in online dating and face-to-face contexts.
When it comes to online dating sites, you can take your time until you figure out the ins and outs of the platform, but sooner or later, you will have to build that profile and share something about yourself. It will help you gain the trust of the women you like and send clear signals that you are a trustworthy and serious gentleman.
Prepare for dates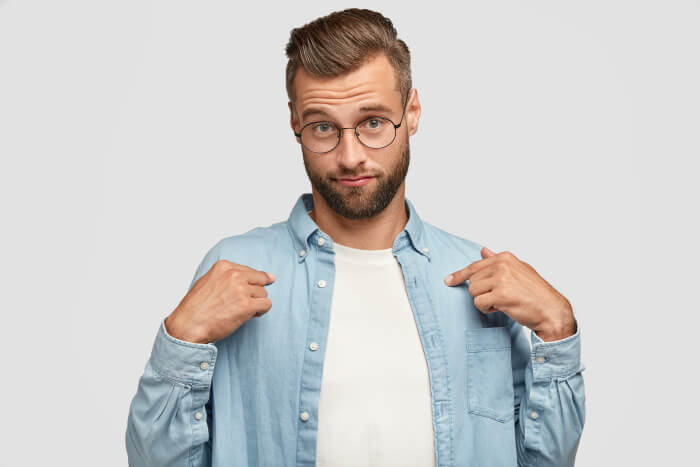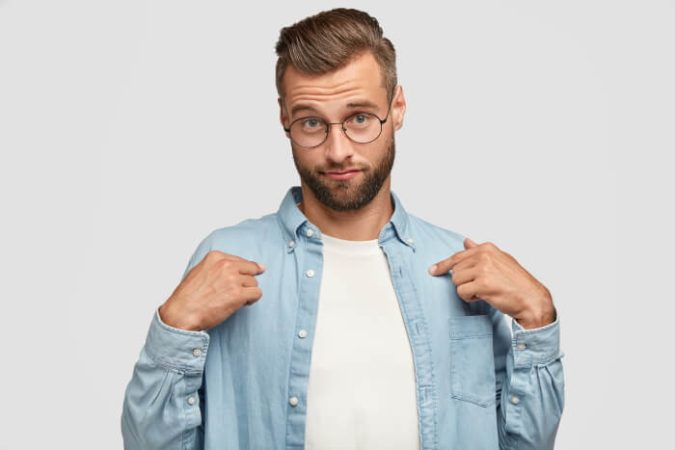 Now that we have covered the basics, it's time to prepare for your first date with your new crush.
Get into the right mindset
If other introverted men can get a girl or a wife, so can you! It's not rocket science. Women, no matter how hot or beautiful, are just women. And ultimately, you are not afraid of women; you are afraid of rejection.
You need to realize that even the most gorgeous girls have their insecurities. They know they are not perfect, and you coming to the same conclusion is a game-changer. Plus, being good-looking doesn't make them any more special or better than you. It's all in your head.
If you want to score a date with a real woman, quit putting them on a pedestal. They don't like when men run after them like puppies trying to please them in every possible way.
Set a time limit in advance
As an introvert, you replenish your energy while being alone. Marathon dates and being around people for hours is an extrovert thing to do, and you shouldn't be pushing yourself just to impress a girl.
Instead, choose one activity that you know you will enjoy. It could be cocktails, dinner, or even a stand-up show. But usually, not all of that at once.
Don't allow your energy levels to drop so much that you are not the best version of yourself. Keep your dates short but sweet.
Pick something fun and active to do
Dinner dates seem to be the norm, but the idea of keeping the conversation going can be overwhelming, to say the least.
If you worry about what you'll say or ask next, consider an activity date that can be a good conversation starter and will take the pressure off.
For instance, you could go bowling, watch a movie, see a live band, or check out an exhibit. She will appreciate the out-of-the-box date, and you won't have to keep thinking of new topics or force a discussion.
If you can't choose the date location, try to keep things in your comfort zone
Yes, I just told you to think out of the box when planning a first date, but if you are nervous about dating in new, unfamiliar places, choose a spot where you feel comfortable and know the setting. For example, invite her to a restaurant where you like the food and the atmosphere. It's one thing less to worry about.
If she's the one organizing the date, make sure you don't say yes to something that will trigger you further just to impress your girl. Find a way to tell her that you don't thrive in overly crowded places. It's about being sincere without scaring her away and not making the situation more awkward than it needs to be.
Think about what to talk about in advance
There is nothing that introverts dread more than talking to strangers. You hate small talk and shallow topics, but sometimes they can be great ice-breakers. So don't shy away from "Where are you from originally" or "Do you have a hobby."
If coming up with topics on the spot gives you nightmares, you should come prepared. Believe it or not, being interesting is a skill and requires some work on your end. There are tons of self-improvement, pop psychology, and "dating for dummies" books that will be your step-by-step guide to dating for introverts.
Travel, food, bucket list destinations, hobbies, dreams, and mutual interests are all popular go-to topics when getting to know someone new. Ask her open-end questions, and you can share your point of view after she gives you her answer.
And remember, the goal is to have fun, not make her feel like she's getting the 3rd degree.
Learn to be comfortable in silence
Stop squirming! Awkward silences are not the end of the world or your date (usually).
Every topic eventually runs its course, and as long as you can bounce back with another question, there's nothing to worry about.
A break in the conversation can be a good thing, actually. You'll have a few seconds to analyze her body language, smile back, and enjoy a sip.
Allow yourself to bail if you need to
If you are afraid that your date will go on forever and render you exhausted, it's better to set a time when you'd like it to end and tell your girl upfront about it.
There is no need to sacrifice your peace and comfort just to impress someone you barely know. Yes, you like her, but you come first. Plus, if this date proves to be a flop, you don't want to waste your time (or hers).
To take control of the situation, you can say that you have an early morning or need to meet a friend after your date.
And you are probably thinking – lying is not cool, and you are right! This is only temporary until you get comfortable enough to tell the girl about your introverted nature. And if she can't understand, well, maybe she wasn't the right one anyway.
Are You Ready to Date
If you are an introvert looking to overcome his social anxiety around women, these short but effective tips should help you beat your fears of dating and meeting new people. Respect your comfort zone, but push yourself (gently) to create new experiences and memories.
If you are just shy then you can read these dating tips for shy guys.
Try different options where introverts can find partners.
And remember, women are human too, and rejection doesn't have to mean game over!