The easiest way to find a hot Latina girl to date is to sign up for an online dating site and start making connections a couple of weeks before your trip so that you have a few contacts ready once you get there.
If you are already in a Latin American country, the best and easiest way to hook up with hot Latinas is to join a local dating site.
From our research and among all the sites we reviewed, LatinAmericanCupid.com is the best Latin dating site. With members from more than 32 countries, it offers an unmatchable global reach in the Latin dating world. But there are also very good alternatives based on the country you want to visit, and most offer free signup or a trial period.
Recommended Latin Dating Sites

Latin American Cupid
Most popular Latin dating site
Over 3 million registered members
Easy and free registration

Amigos Calientes
1# hook-up latin dating app
Tinder-like app in Latam
App is available on both Google and iOS store

Colombian Cupid
Best adult Colombian dating site
Great for people looking for casual relationships
Part of the Finder Finder network
Here are the best 9 Latin dating sites to try in 2023:
1. LatinAmericanCupid
2. Amigos Calientes
3. Colombian Cupid
4. Mexican Cupid
5. Brazil Cupid
6. Dominican Cupid
7. Citas Con Latinas
8. LatAmDate
9. LoveMe
So now, let's take a look at this Latin dating guide.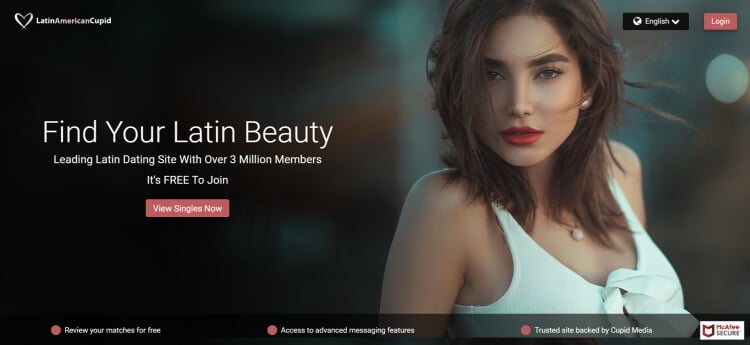 LatinAmericanCupid is a custom-made website for dating Latin singles from all around the world. A majority of members are from Spanish-speaking, South American countries, though it is gaining popularity among Europeans and Americans as well.
It is a male-dominated website, with the female population restricted to around 20%. It has over 3 million registered members, though you will likely encounter a lot of fakes since the really short registration process (without email verification) makes for an easy sign-up.
The Member ID search is a unique feature that helps you find the exact profile that caught your attention earlier. Two standard (free) members cannot communicate among themselves, pushing you towards a subscription if you're serious about finding a date.
Pricing and Memberships
Paid membership (starting at $29.98 a month) is the way to go for getting the most out of the portal. It gives you a host of features to play around with, such as "CupidTags," instant messaging, video chat, and much more. It has an app for Android users, but the one for iOS is not available yet.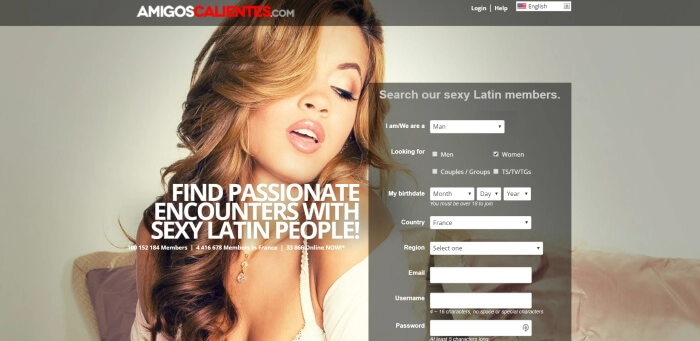 If you are looking to hook up with hot Latinas, then AmigosCalientes.com is what you need! This site is geared towards no-strings-attached, passionate fun with members of the Latin community around the world. It is the best alternative to Adult Friend Finder in Latin America.
There are lots of gorgeous Latina women and men on the site, all looking for a connection and, eventually, a fun experience to share. The site claims to have 100 million members all over the world, which makes it one of the largest Latin dating sites on the web.
What's unique about AmigosCalientes.com is that it is not only about straight vanilla dating and long-term relationships. It is also a site for people who identify themselves as swingers or transgender. We like AmigosCalientes.com as it seems to be quite open-minded and really fun!
Pricing and Memberships
Joining is free, but if you want to enjoy the functionalities of AmigosCalientes.com fully, we recommend you go with the premium membership.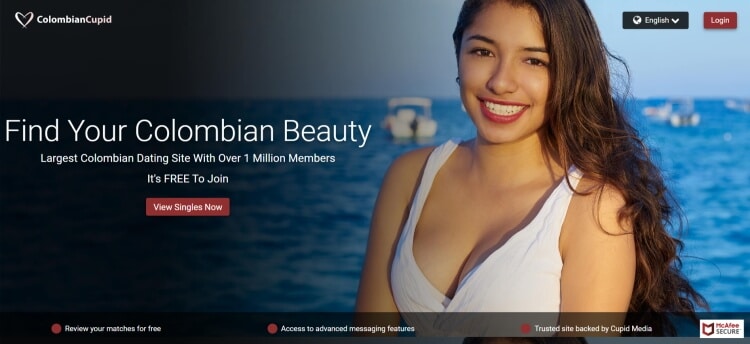 With over 1 million profiles, Colombian Cupid is one of the most popular South American dating sites for Latinos and those interested in dating them. As part of Cupid Media, this online dating site boasts a user- and mobile-friendly platform with several advanced features for searching, browsing, and contacting other active users. ColombianCupid is the best Colombian dating site, according to our recent research.
Once you sign up, you can start building your profile by uploading photos and videos and entering as much personal information as possible to let other members know you are a serious dater. Columbian Cupid is considered to be one of the safest dating apps in Latin America. Unlike other Latin dating sites, it gives you a chance to verify your profile and find your perfect match sooner rather than later.
Currently, Colombian Cupid is compatible with Android devices, while the iOS app is still in development.
Pricing and Memberships
Colombian Cupid is a paid dating site with a limited free trial. Everyone above 18 can sign up and create a profile on Colombian Cupid for free. Those who decide to remain Basic users can only browse other members, send interests, or talk to Premium users.
For those of you who choose to upgrade your account, there are three options – Gold, Platinum, and Diamond membership. The Gold membership starts from $13.17, Platinum from $15.83, and Diamond from $31.67/month (when paid for one year).
Gold users can communicate with everyone on the Colombian Cupid, regardless of their membership grade. Besides being able to communicate with all members, Platinum users have access to advanced matching and other premium features. Diamond users have full access to members' dating profiles, communication tools, and premium features. They also get 24/7 customer service, profile highlighting, and priority messaging.
4# MexicanCupid – Meet Mexican Singles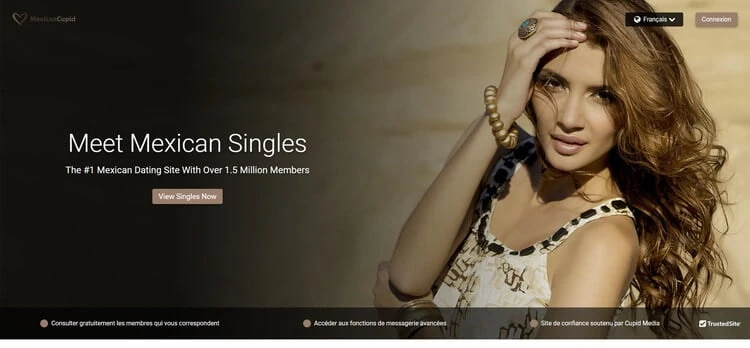 Servicing over 2 million members, this is one of Cupid Media's largest Latin dating sites. Mexican Cupid's singles pool consists of 60% men and 40% women (mainly from the US and Mexico), giving the ladies a slight advantage over the guys in finding a good match.
This Mexican dating site enables Westerners to meet and date Latino and Latina singles who are looking for love. It favors members keen on serious relationships and long-distance connections over users who're only interested in casual flings.
Despite having a fantastic Latino community and a dedicated team of moderators, there are still quite a few fake accounts and scams. This is why verified and very detailed profiles potentially get more matches and, thus, more romantic partners.
Pricing and Memberships
Like the other Cupid Media niche platforms, Mexican Cupid doesn't charge for signing up and creating a profile, but it is not a free Latin dating site.
Basic members have access to very few features. For example, they can send messages to Premium members but can't read the messages they've received.
Mexican Cupid offers three different Premium memberships of four different lengths. The monthly membership starts from $33.74 for the Gold plan, $39.99 for Platinum, and $79.98 for Diamond members.
Among the rest of the perks, like advanced search filters and profile highlighting, Platinum and Diamond members get to use the translation feature, which helps improve communication between users who don't speak Spanish.
5# BrazilCupid – Meet Brazilian Singles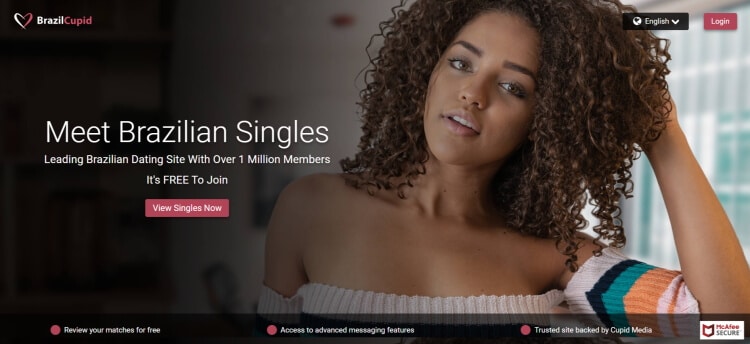 With over 1.5 million users, this dating app ranks among the most active online dating sites in Latin countries. So, if you are hoping to meet Latin singles from Brazil, you've come to the right place. BrazilCupid is the best Brazilian dating site, according to our recent research.
Brazil Cupid is also one of the safest Latin dating sites, with a strict user policy, extensive guidelines, and a dedicated moderator team that works around the clock to remove fake accounts and scams.
The app's singles pool consists of 45% female and 55% male members, giving both teams almost equal chances of finding a Latin partner. If you are still not convinced, being among the best Latino dating sites, Brazil Cupid has an impressive success rate thanks to the advanced matching algorithm.
"Cupid Tags" is another option unique to many sites from the Cupid family. "Cupid Tags" are phrases or words you put on your profile. If another member searches for these specific words, your profile will appear in the search results.
Pricing and Memberships
Brazil Cupid offers free registration but very few search filters and communication options. In other words, you can't do much without a paid account.
If you decide to ditch other online dating sites and give Brazil Cupid a try, you have two Premium options to choose from – Gold or Platinum. Monthly prices for the Gold membership start from $29.98 and $34.99 for Platinum membership members.
Premium members can communicate with everyone on this dating site regardless of their membership status. They can also use Brazil Cupid's advanced features, including:
Profile verification
Contact blocking
Profile highlighting
Translation services
Instant messenger and video chat
Profile hiding
Anonymous browsing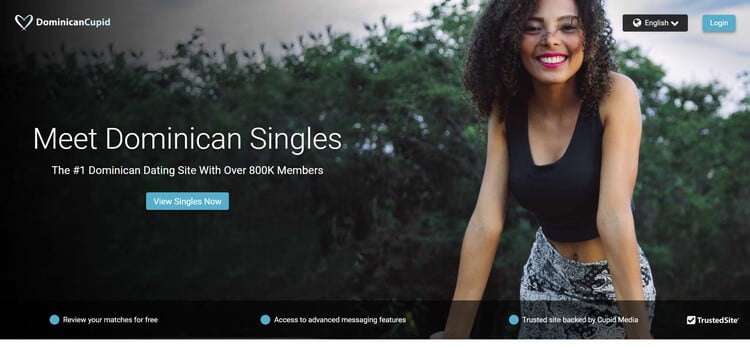 Dominican Cupid is one of the smallest yet very popular Latino dating sites on this list, servicing over 400,000 Latin singles and international users interested in finding love in the Dominican Republic.
45% of the active members are Latin women, and 55% are men from the US, the DR, and other Latin American countries. Most Hispanic singles on this Latin dating site are between 24 and 44 years old.
If you are looking for a serious relationship with a young, attractive, and intelligent Latin woman, Dominican Cupid has all the features to help you find your perfect match. You can exchange messages, send video clips, jump on video calls, and do anonymous searches – all the things you can't find on free dating apps and other less popular Latin dating sites.
Dominican Cupid is also very secure and prioritizes data safety. It's compatible with Android devices, but unfortunately, there is no iOS version yet.
Pricing and Memberships
Obviously, all these perks come with a price, so if you are not ready to invest in your dating life or hate long-distance relationships, maybe this is not the right dating site for you.
However, if you believe Dominican Cupid can help you find the one, you have three paid membership choices – Gold, Platinum, and Diamond. Dominican Cupid is one of the cheapest Latin dating sites on this list, with plans starting from $11.25/month, $14.17/month, and $29.33/month for the three plans (when paid yearly).
Users with Premium accounts can unlock almost all premium features, depending on their membership level. You can identify paid members by the green checkmark icon next to their profile.
7# Citas Con Latinas – Great For Local Dating in Latin America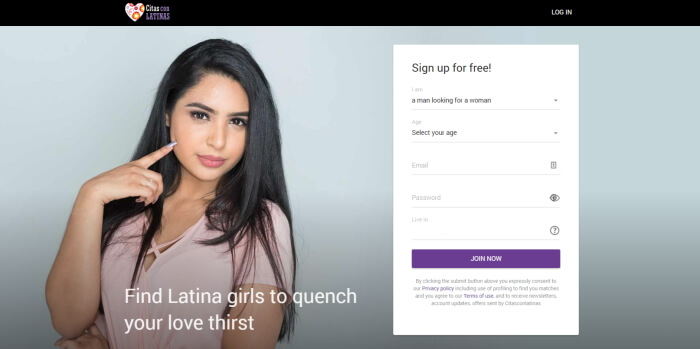 This is another website focused on Hispanic dating and Latina dating. You are greeted with a very short registration form that even pre-fills your zip code. You can fill in the basic details and get started within a couple of minutes. It a great site is you looking for a NSA sex or a one night stand in Latam.
What we really liked about the site is that its drop-down menu mentions the following combinations while registration (an indication it is welcoming to the LGBTQ community):
Man looking for a woman
Woman looking for a man
Man/woman looking for same-gender partners
If you are looking for single, sexy Latinas, you will find the site particularly useful. The members are spread around the world, though South American countries host most of them. You can search for members based on gender, age, photographs, and online availability.
Pricing And Memberships
Monthly registration starts at $34.99, which is on the higher side for a little-known site like this. We liked the SSL certification of the website, meaning the portal is committed to data security.
8# LatamDate – International Latin Dating Site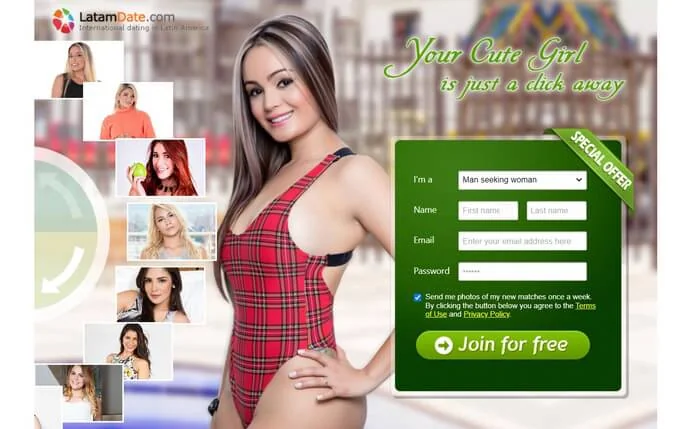 LatAmDate started as a platform for Latin American singles, though it now has members from all around the world. Its sophisticated algorithm evaluates the users' personalities at the time of registration and then uses the scores to find a compatible match.
It encourages members to form long-term, heterosexual relationships, and there are many success stories of interactions leading to marriage. It is a modern website and has a mobile app to keep users engaged on the go.
Pricing And Memberships
Registration, browsing profiles, and customer support are a part of the basic (free) package. Membership works on a pre-paid model, where you top up your account with credits and spend them on different things like chatting with potential matches, watching private videos and pictures, and sending presents.
The site also has an active operations team that works round the clock to keep the site safe and clear of fake accounts. It is a leading Hispanic dating site on the web.
9# LoveMe – A Foreign Affair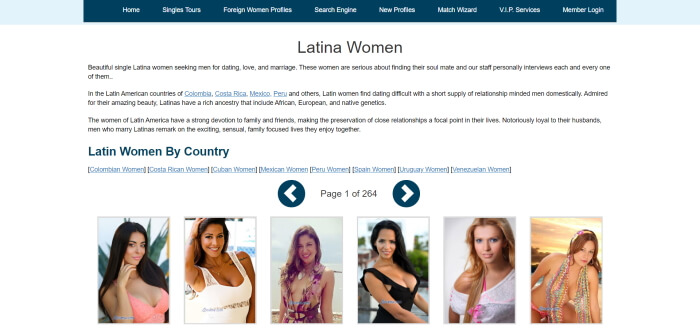 LoveMe.com is an excellent platform for Westerners who want to meet women from around the world, including South America.
The portal is run by a group of close-knit friends and does not have the corporate, professional feel like its competitors.
It has over 40,000 female members from Asia, Latin America, and Europe. Do not let that seemingly small number deter your quest for a dream date, though! All of these are genuine profiles that are verified manually by the group operating the site.
Pricing and Memberships
In line with its superior services, the pricing is very different compared to other sites:
You pay for each interaction (email, phone translation, etc.) and get discounts based on your membership level. For example, a basic member pays $10 per email, while a premium member (paying $30 a month + an activation fee of $95) pays $7.5 for it.
One thing is quite clear – it is definitely not for those on a budget!
What You Need To Know Before Dating In Latin America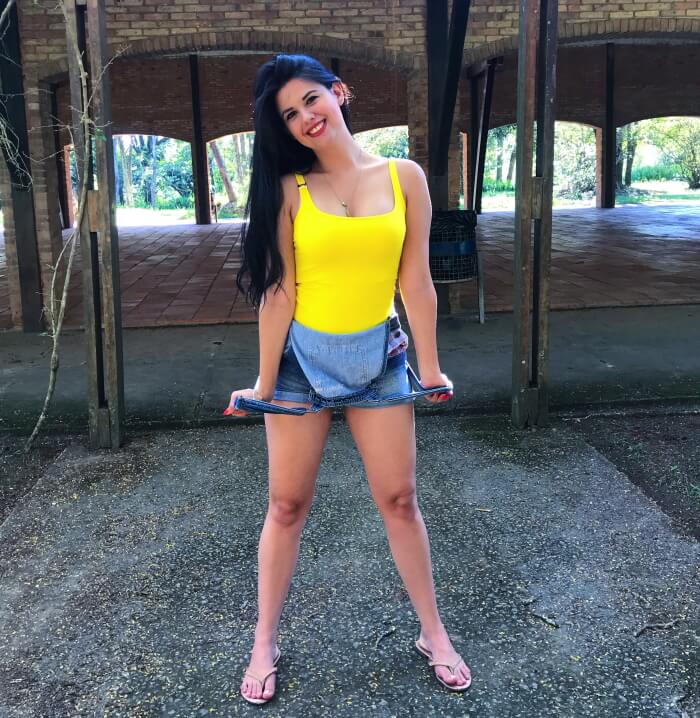 Be Honest and Original
Latinas want you to be yourself. So, don't copy/paste anyone else's profile. Be honest about yourself and your likes/dislikes. Your profile should offer a real and good presentation of yourself.
Ditch the Clichés
"You have a lovely smile!"
How unflattering and boring it is for a Latina woman to receive such cliché messages used by men time and again. So, take a minute or two, read the profile and then craft a message especially for her.
Be Interactive in Your Conversations
Remember, it's a two-way conversation: talk, ask questions, listen, and respond. And don't force your opinions on the other person.
Respect Their Boundaries
The Internet is a vast world, and everyone has set boundaries that keep themselves safe from falling into a ploy. Make your Latina crush comfortable, but don't try to break into their boundary immediately, as it will backfire on you. Slow and steady wins the race.
Make Efforts To Impress Them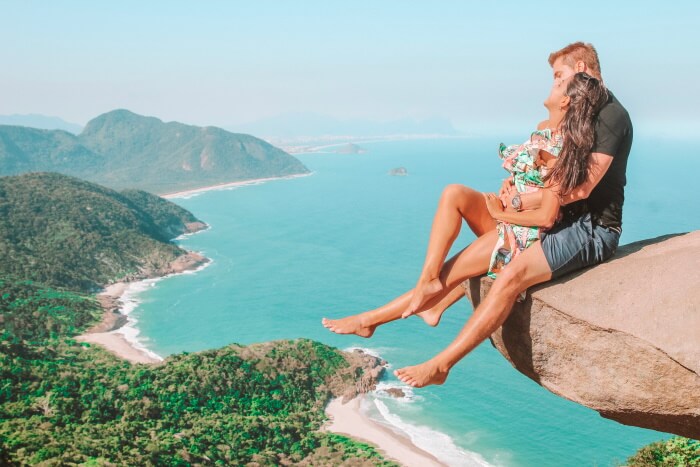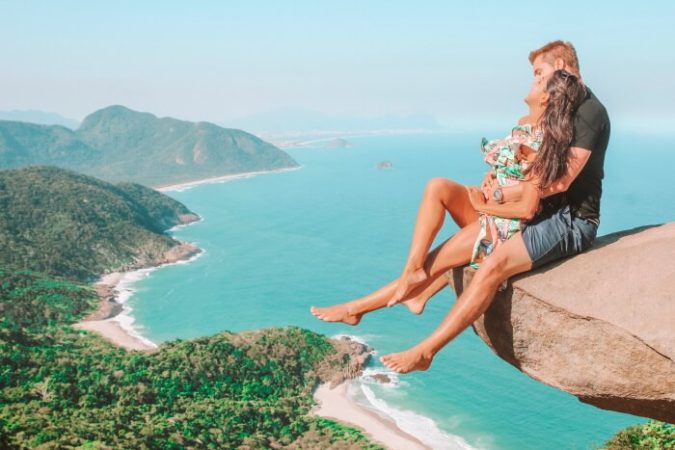 Before dating a Latina, make sure to improve your dancing skills – Brazilian women, Colombian girls, and Argentinian ladies all like to dance!
So, impress your Latina date by learning a step or two of salsa or picking up a few good Spanish words. Be at your chivalrous best, and wear your best perfume. Read those tips to know how to get a Latina to fall in love with you.
Make a Move and Have a Plan
Now, when you start to see a clear picture, it's time a make a move.
Ask your hot Latina for a date. And don't wait for a 'yes.' Draft a meeting plan in your head beforehand – you would not want your dating puzzle pieces to jumble up as you didn't have a plan.
Stay Safe While Online Dating in Latin America
A few Latin dating sites have been accused of scamming people. Even if you have mastered the art of online dating, you need to stay safe from scams.
My tips for staying away from scams are:
Do not send money or gifts to anyone you haven't met in person.
Never share your personal details at the initial stage.
Arrange the first couple of meetings in a public place.
Inform someone about where you're going.
Travel yourself to and from your first meeting to avoid disclosing where you're staying.