Imagine walking along the vibrant streets of Porto Alegre, the sun shining overhead, and suddenly locking eyes with a beautiful Porto Alegre woman whose smile just melts your heart. There's something undeniably unique about Porto Alegre women. From their captivating charm, radiant beauty, to their zest for life, they stand out in a crowd!
But here's the rub: for many men, finding and dating these incredible women isn't always a walk in the park. The challenges range from understanding their unique culture to navigating the dating scene in a foreign city.
Having spent over a decade in the Latin dating scene, I've picked up a thing or two about connecting with these wonderful women. And in this guide, you're in for a treat. Here's what's in store:
The top spots to meet Porto Alegre women during the day.
A sneak peek into the nightlife hookup scene.
The best dating sites to connect with them online.
Proven tips to pick up Porto Alegre women.
Ready to unlock the secrets? Dive in and continue reading!
Best places to meet sexy Porto Alegre girls during the day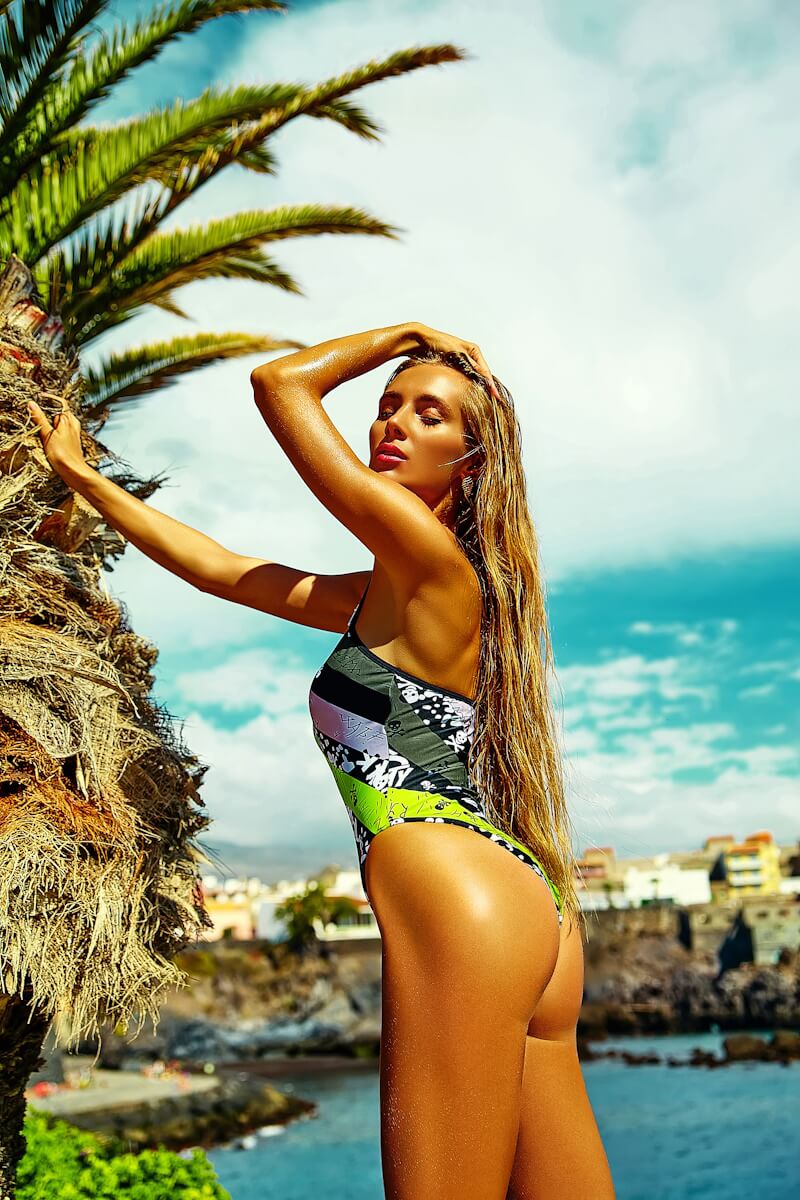 So, you're looking to meet some incredible women in Porto Alegre, Brazil, huh? Buckle up, because I've got the inside scoop on where to find them. This capital city of Rio Grande do Sul is absolutely popping with places to meet vibrant, sexy local ladies. Trust me, whether you're a mall rat, a coffee connoisseur, or an outdoor enthusiast, you're gonna love this list.
Mingle at the Mall
First stop, shopping malls! Porto Alegre is packed with malls that are about way more than just shopping. They're like social hubs! You see, Brazilian culture loves the mall scene, so it's a hot spot to meet someone special. Here are my faves:
Boulevard Lacador – Trendy and lively.
Viva Open Mall – Perfect if you love open-air spaces.
Rua da Praia Shopping – Right in the city center. Can't miss it!
Bourbon Shopping Ipiranga – Great food court for that first casual date.
These malls are buzzing with energy, and trust me, it's super easy to start a chat while you're checking out the latest fashions or grabbing a bite to eat.
Coffee Shop Vibes
If you're more of the laid-back type and want to kick back with a good cup of Joe, Porto Alegre's coffee shops are for you. These aren't just places to sip on some caffeine; they're community hangouts! A few that you've got to try include:
William & Sons Coffee Co. – Seriously good coffee and some artsy types hanging out.
Agridoce Café – Super cozy, perfect for deep conversations.
Baden Special Coffees – A bit upscale, but worth it.
Ginkgo – Awesome for people-watching.
From students cramming for exams to artists sketching in their notebooks, you'll meet a fun mix of people. Grab your latte, find a cozy corner, and let the conversations flow!
Get Outdoorsy
Lastly, don't underestimate the power of fresh air! Porto Alegre is blessed with some awesome parks and outdoor spots where locals love to relax. My top picks for some daytime mingling include:
Farroupilha Park – Loads of activities going on here.
Moinhos de Vento Park – Perfect for a romantic stroll.
Parque Germania – A green oasis in the middle of the city.
Orla do Guaiba – Stunning sunset views, enough said.
Parque Marinha do Brasil – Huge park with a variety of sports.
Whether it's a morning jog or a lazy afternoon on the grass, parks are perfect to meet like-minded people who love the great outdoors just like you.
Alright, there you have it! With these spots, you're all set to meet some amazing Porto Alegre ladies!
Hookup Spots – Porto Alegre Nightlife For Single Men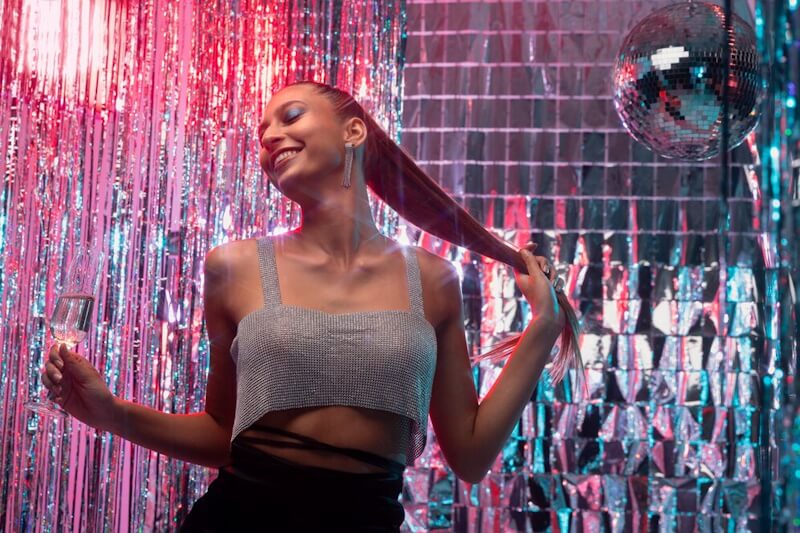 If you're ready to dive into Porto Alegre's nightlife, you're in for a treat! Let me share some of my personal favorites from this vibrant Brazilian city.
The Ultimate Nightlife Districts in Porto Alegre
Cidade Baixa: Think of it as Porto Alegre's heartbeat. Cidade Baixa is where the city's artsy and bohemian souls gather. Bursting with bars, clubs, and eateries, every evening feels like a festival here. A true blend of locals and travelers.
Moinhos de Vento: Looking for a dash of sophistication? This district is the go-to. It's swanky and packed with the city's elite. While it's a tad more posh than Cidade Baixa, it's just as lively.
Padre Chagas Street: Nestled within Moinhos de Vento, this street is a tapestry of pubs, bars, and restaurants. A perfect starter or nightcap destination. Trust me; you won't regret it!
Best Nightclubs For Finding a Hook Up In Porto Alegre
The club scene is teeming with sizzling ladies rocking their body-hugging dresses and mini skirts. If you're on the prowl for single gals, these dance floors are basically your buffet. So get ready to bust some moves!
Here are my favorite nightclubs to pick up Porto Alegre girls:
Beco: Nestled in Cidade Baixa, this club is buzzing with diverse music and an enthusiastic crowd. A personal favorite of mine.
Opinião: A Porto Alegre classic! With live music shows and ample space to dance, it's always a night to remember.
Bar Alternativo: For those who like to tread off the beaten path, this club's alternative tunes make for a refreshing change.
Cucko: Sleek and stylish, this spot is all about electronic beats. If you're into modern vibes, Cucko is where you should be.
Nega Frida: Dive into the Afro-Brazilian rhythm here. A beautiful mix of old and new, it's a Porto Alegre gem.
Best Pickup Bars
Everyone enjoys a good conversation with a tasty cocktail in hand. Check out these top bars in the city to mingle with attractive single women:
Naval Club: Situated in Cidade Baixa, the nautical vibes of this bar instantly make you feel relaxed. Plus, it's an ideal spot to strike up a chat with someone new over a drink or two.
Bar do Gomes: Experience Porto Alegre's genuine essence here. It's rustic, traditional, and the cold beer is always a hit. A local's favorite!
La Bodeguita: Fancy a dance? This Cuban-inspired bar, with its electric cocktails and tunes, is your spot.
MaltStore: For the beer enthusiasts out there, this place is heaven. A cozy setting that's just perfect for deep conversations over a pint.
Barco Cisne Branco: An enchanting bar on a boat! Enjoy breathtaking views of the city and Guaíba Lake. It's also a romantic hotspot, so singles, take note!
So there you have it! Porto Alegre is waiting to be explored. Put on those dancing shoes, and start dating those local women!
Best Hookup Sites in Porto Alegre
I understand completely—many just want the direct approach. Why waste time in crowded, noisy venues? It's not for everyone, and that's okay. Good news, online dating's here for you! You can find your ideal match or fun companion without leaving your home. If you're searching for a special someone, or someone to enjoy the moments with, let's explore the best ways to connect.
BrazilCupid: The Best Site to Score Single Women in Porto Alegre
BrazilCupidis a dating site that's great for guys like us, who are looking to connect with Brazilian singles.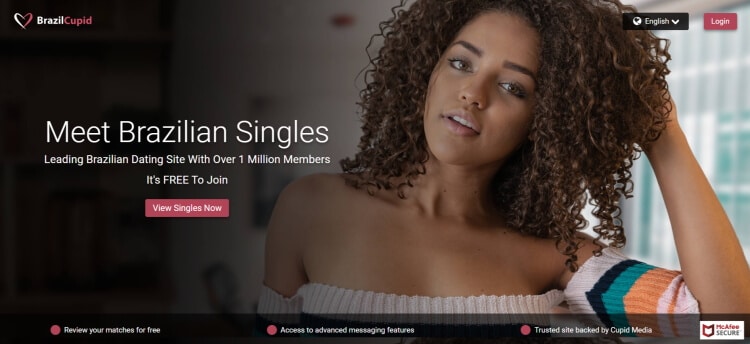 Why Choose BrazilCupid?
First off, BrazilCupid is no new kid on the block. It's run by Cupid Media, a solid company that's been making dating sites since the year 2000. They know their stuff!
Who's It For?
As you can guess from the name, this site is mainly for those interested in meeting someone from Brazil. But don't worry if you're not Brazilian. Anyone who's keen on dating a Brazilian is welcome. I've seen plenty of members from the United States and the UK.
Features to Enjoy
You can join for free, make a profile, and check out other people's profiles. But let's get real, if you want to send messages and really connect, you'll need a paid membership. It unlocks a ton of cool features that make it easier to meet and chat with new people.
Is It Safe?
Safety first, right? BrazilCupid has a bunch of security features to keep you safe. They use smart systems and also rely on users to report any sketchy activity. However, always be careful. Don't share personal info until you're sure about someone.
Stay Connected On the Go
If you're like me, always on the move, you'll love their mobile app. It's available for both Android and iOS, so you won't miss a beat or a message!
Speak Your Language
English, Portuguese, Spanish—you name it, they support it. The site is accessible to people from different language backgrounds, which makes it even more inviting.
So, if you're looking to meet amazing women in Porto Alegre, BrazilCupid is a fantastic place to start. Trust me, it's worth checking out!
LatamDate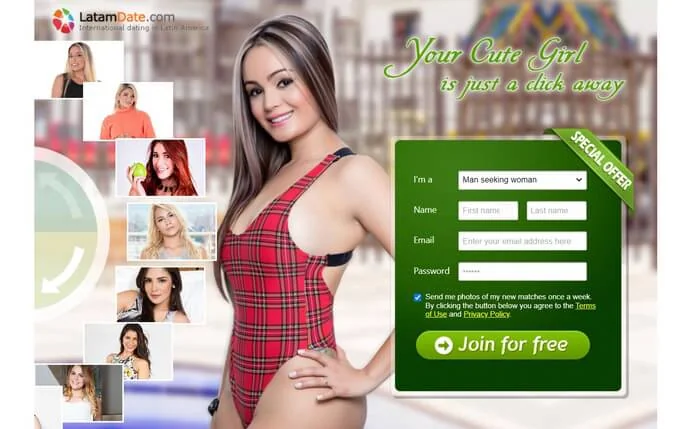 If want an online alternative to BrazilCupid, LatamDate is worth considering. This online platform focuses on connecting men globally with Latin American ladies. Let me share a bit from my own experience and break it down for you:
Functionality and Features:
LatamDate provides user-friendly features like chatting, video calls, and gift-sending. They also emphasize profile verification, which is a big plus for those wary of fake profiles.
Membership and Pricing:
LatamDate works on a credit system. Basically, you buy credits and use them for different features, like messaging or video chats.
Reviews and Reputation:
From my time exploring the world of international dating, reviews for sites like LatamDate can be a mixed bag. While I've seen positive feedback, some folks have concerns about scams. Always be cautious: don't send money, and be careful about the personal info you share.
Safety Measures:
Though LatamDate does its part in verifying profiles to limit scams, remember to trust your instincts and stay vigilant.
In all, if you're venturing into the dating scene in Porto Alegre, this Latin dating site offers a good online option. Just remember to tread safely!
Porto Alegre Dating Guide
Our journey has already taken us through the vital steps of meeting single beauties in Porto Alegre. Securing that "yes" to a date is your first triumph, but the adventure doesn't stop there. Your true gentlemanly flair needs to shine to keep the sparks flying. And don't worry, Porto Alegre has an abundance of enchanting spots to wow your date. Let's discover them together!
Nice Places To Hang Out With Your Date
Porto Alegre, a place once known as "Porto dos Casais" (Port of Couples), holds a rich history that goes back to the time when Azorean couples made it their home. The romantic vibe of this city has been kept alive through the ages and is evident in the cozy spots perfect for dates. Here's a simple list of nice places you and your date can visit while in Porto Alegre:
Cinemateca Capitólio: A vintage cinema hall dating back to 1928, where love has played on and off screen. The rich audiovisual collection of Rio Grande do Sul housed here adds a historical touch to your date.
Hidráulica Moinhos de Vento (Jardim do DMAE): Amidst the hustle of the city, this garden offers a peaceful retreat. Whether it's a casual walk, a planned picnic, or capturing moments before tying the knot, this place has a quaint charm.
Jardim Botânico: Dive into the tranquility of nature with almost 39 hectares of blooming flowers and lush greenery. It's a perfect spot for a picnic or a leisurely stroll, and hey, don't miss out on the Natural Science Museum and the Serpentarium for a touch of adventure.
Each of these spots has its own unique flavor of romance blended with the city's historical and natural beauty. The gentle whispers of the past, the serene ambiance, and the blooming flowers are sure to make your date a memorable one.
Best Romantic Restaurants To Take Your Date To
Sharin: This spot is a blend of Asian and Indian flavors, known for its social vibe which makes it a lively yet intimate place for couples.
Restaurante Vivenda Portuguesa: Dive into Portuguese and seafood delights here, and enjoy a slice of Portugal right in Porto Alegre, adding a romantic flair to your date.
Koh Pee Pee: Explore the exotic Thai flavors in a romantic setting, a perfect place for couples looking to try something new together.
Le Bateau Ivre: A touch of French and European elegance awaits you here, where you can indulge in a luxurious and romantic culinary journey.
Mandarinier Gastronomia: Enjoy a hearty meal at this cozy local bistro, offering European cuisine in a delightful and romantic atmosphere.
What You Need To Know Before Dating A Woman From Brazil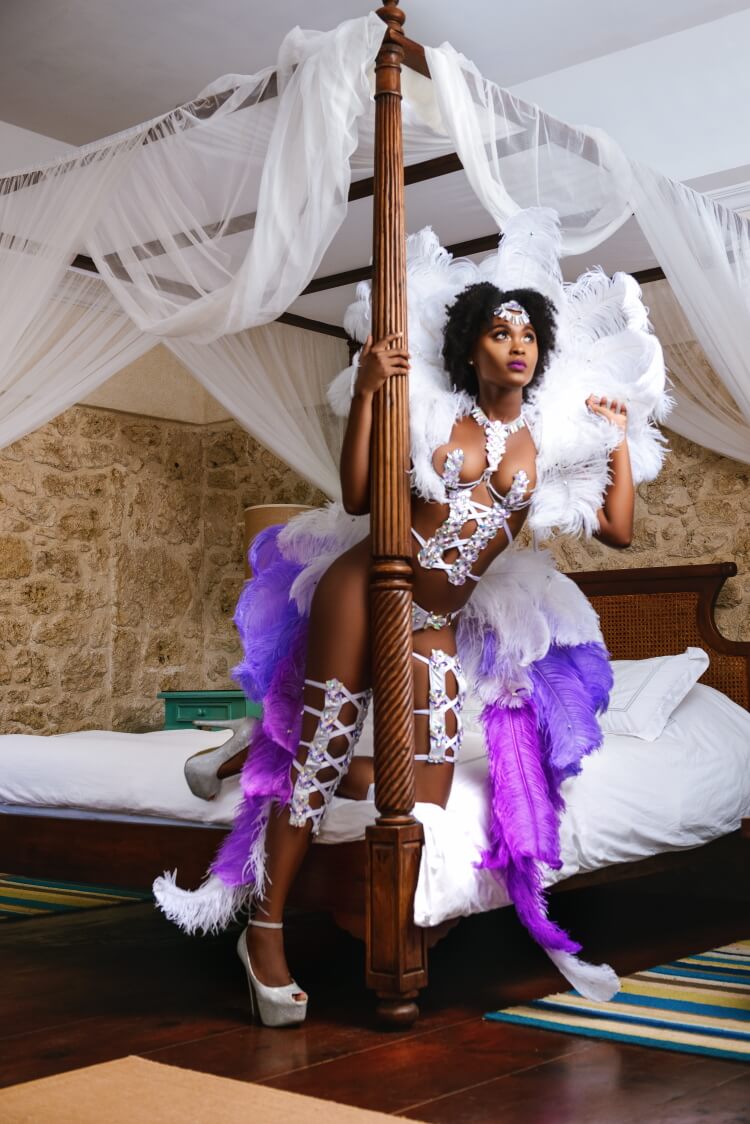 Stepping into the vibrant dating scene in Porto Alegre, Brazil is an exciting journey. But before diving in, understanding the heart and soul of Brazilian women can make your adventure much smoother. So, here's a bit of insight based on my personal experiences.
Brazilian women are known for their warm, welcoming nature. They appreciate a friendly approach and a genuine interest in their lives. A simple smile or a friendly chat can open the door to a Brazilian woman's heart. They love to share about their culture, so showing curiosity is a win.
Family holds a central place in their lives. When dating a Brazilian lady, you're not just dating her but becoming part of her circle. It's beautiful how they value close relationships.
They are also passionate beings, not just about love, but life in general. They embrace the moment, love to dance, and enjoy good food. Sharing in these joys can create a strong bond.
Lastly, they appreciate honesty and straightforwardness. Being genuine about your intentions and feelings is key to building a trustful relationship with a Brazilian woman.
So, pack your open mind and a warm smile as you head to Porto Alegre, and you just might find the love you're seeking.
When I set foot in Porto Alegre the energetic vibe was palpable. However, it's always wise to have a few tips in your pocket to make the journey smoother. The currency? It's the Brazilian Real, and with 1 US Dollar, you'll pocket around 5 of them, though it's good to check the current rates before making the exchange.
Now, you might want to get a hold of the metro map, though it doesn't span the entire city. I remember a friendly local emphasizing the importance of choosing a good area to stay, not only for the exciting nightlife but also for safety. If the Brazilian charm is what you're after, a cozy hotel near Rua Padre Chagas or in Cidade Baixa is where you want to be. Bom Fim sits nicely between these two and is known for its safety.
Here's a little wisdom from the road: limit your time strolling on the streets, keep your fancy gadgets out of sight, and trust wisely.
Enjoy Dating Porto Alegre Women
So there you have it, folks! Porto Alegre is not just about football and churrasco; it's a haven for singles too. From the electric atmosphere of Cidade Baixa to the serene vibes at Parque Farroupilha, the city has something for everyone.
Don't just stick to online dating apps. Go out and explore these hotspots to meet amazing people in real life.
Ready to spice up your love life? Make the first move and head to one of these venues this weekend. You'll never know if you don't try, right?
Loved the article? Share it with your pals or drop a comment below. Your feedback makes us go that extra mile!