Manaus, the beating heart of the Amazon, is not just known for its exotic nature and rich history, but also for its vibrant Manaus women – a blend of beauty, passion, and resilience. Ever found yourself spellbound by the allure of these unique Brazilian ladies, yet bewildered about how to approach them?
Believe me, I've been there. Years ago, during one of my trips to Brazil, I had the pleasure of meeting Isabela, a charming woman from Manaus. We met at a local market, and from our first conversation, I realized how different and fascinating Manaus women are. But connecting with them can be a challenge, especially if you don't know the right places and tactics.
Having spent considerable time in the Latin dating scene, I've come to recognize the hurdles that men face when aiming to date Manaus women. And that's what this guide is here for!
In this article, you'll uncover:
Prime spots to encounter Manaus women during the daytime
The exciting nightlife hookup scene
The most effective dating sites to use in Manaus
Golden tips to woo Brazilian women, especially those from Manaus
So, are you ready to dive deep into the world of Manaus dating? Trust me; it's an adventure worth embarking on. Let's discover the charm of Manaus together!
Best places to meet sexy Manaus girls during the day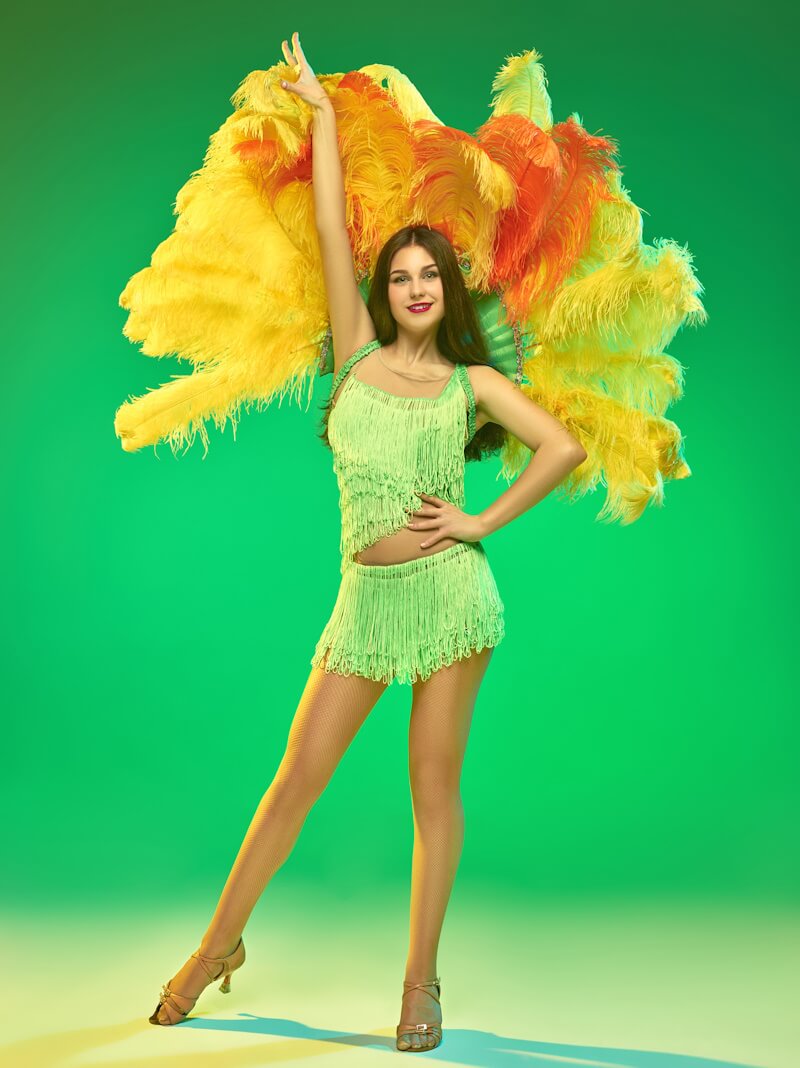 Whether you're just visiting or you've decided to call Manaus home, there are a bunch of awesome spots where you can bump into someone special during the daytime.
1. The Hip Area around Bar Calderia and Teatro Amazonas
Imagine strolling around a place that's brimming with culture and beauty—both architectural and human! Bar Calderia and the legendary Teatro Amazonas are hotspots for both locals and tourists. Picture yourself sipping a cup of Brazilian coffee at a nearby café, and then—bam!—you lock eyes with a local beauty. Trust me, the vibes here make striking up a convo almost effortless.
2. Shop 'til You Drop (or Fall in Love!) at Shopping Malls
Who says shopping malls are just for retail therapy? In Manaus, they're like social hubs! You'll find ladies shopping, dining, or just hanging out. Here's the golden trio of malls you've got to check out:
Amazonas Shopping
Studio 5 Festival Mall
3. Savor the Moment at Cozy Coffee Shops
Coffee shops are classic meet-cute spots. ☕ Manaus has a handful of them where the vibe is just right for meeting someone new. A few must-visit cafés are:
Lucca Cafés Especiais – Special café for a special someone?
Café do Moço – Feel the authentic Brazilian coffee culture here.
Santo Grão – Your "holy grain" of coffee, and maybe love!
4. Embrace the Great Outdoors in Parks
If you're someone who loves the touch of nature, then Manaus parks are your best bet. Imagine jogging across trails and bumping into someone who's equally passionate about the outdoors. Some can't-miss parks include:
Bosque da Ciencia – It's like a mini-Amazon!
Parque do Mindu – Nature and chill?
Cidade da Criança Park – Perfect if you're into family-oriented activities.
Pro Tip: When you approach the ladies, keep it cool and respectful. These women appreciate genuine interest in their culture. Be yourself, and you're halfway there to a meaningful connection.
Hookup Spots – Manaus Nightlife For Single Men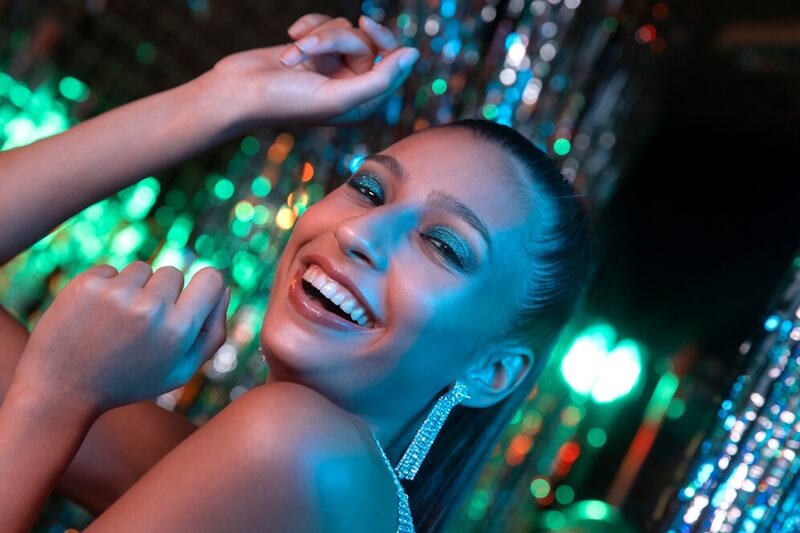 Now let's explore the vibrant nightlife of Manaus and I'll even tell you where you can strike up a conversation with a local beauty. Grab your dancing shoes, let's dive into some of the best spots Manaus has to offer!
Must-Visit Nightlife Areas in Manaus
Downtown Manaus: Picture this – a lively square buzzing with activity right in front of the iconic Opera House. This is the beating heart of downtown Manaus. Whether you're a local or just passing by, you'll definitely feel the energy of this place. But here's a tip from my personal experience: Stick to the main areas and avoid alleys like Rua Visconde de Mauá, as things can get a tad dicey.
Ponta Negra Beach: Picture the sun setting, a gentle breeze, and the rhythmic sound of samba in the distance. Ponta Negra Beach, especially near the Tropical Manaus, is where the magic happens. With an amphitheater hosting regular concerts and a wide boulevard that's perfect for those evening walks, it's a spot you don't want to miss.
Best Nightclubs For Finding a Hook Up In Manaus
The club scene is teeming with sizzling ladies rocking their body-hugging dresses and mini skirts. If you're on the prowl for single gals, these dance floors are basically your buffet. So get ready to bust some moves!
Here are my favorite nightclubs to pick up Manaus girls:
Bar do Armando: Nestled at Rua 10 de Julho 593, this isn't just a bar. It's a hub for Manaus's artsy crowd – be it artists, intellectuals, or journalists. I've had some of my best conversations here, and let me tell you, the beer? Always frosty!
Laranjinha: A stone's throw away from Ponta Negra Beach, Laranjinha promises a night filled with music, dancing, and a fantastic patio. And if you're a night owl like me, you'll appreciate its late closing hours.
Turbo Seven (TS): Over at Rua Vivaldo Lima 33, Centro, this club stands out with its unique drag shows and go-go boys. A true spectacle!
Best Pickup Bars
A tasty cocktail and a lively chat? Yes, please! Dive into the best bars around to connect with charming singles:
Bar do Armando: Yep, it's on the list again! It's just that good. A magnet for the thinkers and dreamers of Manaus, making it a fabulous place to strike up a conversation.
Laranjinha: Whether you're looking to meet locals or fellow travelers, the inviting patio and lively ambiance make it an ideal spot.
Barracas at Ponta Negra Beach: These beachside kiosks are gems both during the sun-soaked days and starry nights. Grab a chilled beer, maybe a snack, and soak in the Manaus vibe.
Best Hookup Sites in Manaus
Gotcha! Not everyone's keen on spending hours in busy bars or clubs. Some prefer simplicity, and that's perfectly fine. Thankfully, online dating's got your back. Find your dream partner or casual date from the comfort of your home. Ready to find someone who shares your vibe? Let's get started.
BrazilCupid: The Best Site to Score Single Women in Manaus
If you're thinking about online dating in Manaus, you've got to check out BrazilCupid. It's a dating site made just for people who want to connect with Brazilian singles. Let's break down why it's a solid choice.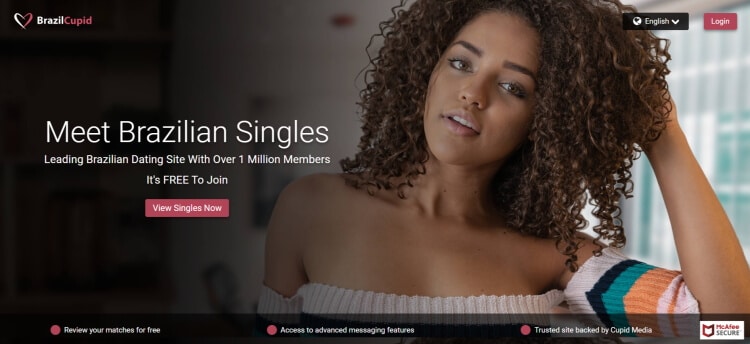 Who's It For?
Obviously, the site is all about meeting people from Brazil. But guess what? You don't have to be Brazilian to join. If you're from the United States, the UK, or anywhere else and you're into Brazilians, this site is for you.
How Many People Use It?
There are a lot of members from Brazil, the United States, and the UK. So, you won't feel lonely, trust me!
What Can You Do On The Site?
You can do some stuff for free like setting up your profile, adding your photos, and looking at other people's profiles. But if you really want to chat and send messages, you'll need to pay. The paid version gives you way more options.
Is It Safe?
Yeah, it's safe. The top-rated Brazilian dating site has good security features to keep everyone in check. They use both computer systems and reports from users to catch any bad behavior. Still, always be careful with your personal info and when meeting people for the first time.
Can I Use It On My Phone?
Absolutely! They have a mobile app that works on Android and iPhones. So you can keep chatting even when you're out and about.
Is It Easy To Use?
Yes, and you can even use it in different languages. That makes it easy for everyone to use, no matter where you're from.
So there you have it, guys. BrazilCupid is a legit way to meet some amazing Brazilian women in Manaus. Give it a try and let me know how it goes!
There's another option you might want to consider: AmoLatina. Let me give you the lowdown on this platform based on my experiences.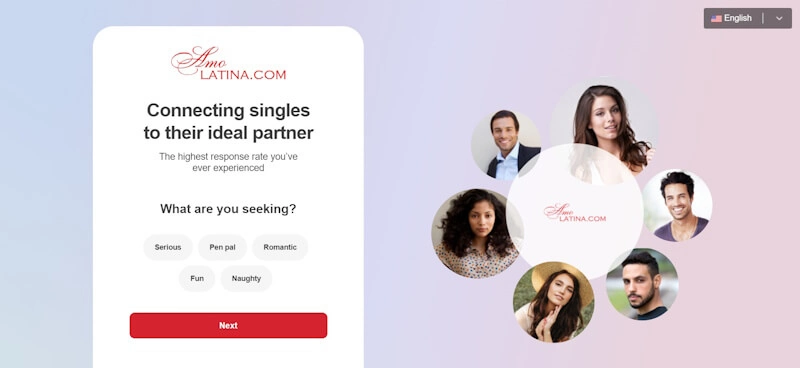 AmoLatinaburst onto the scene around 2007 with a mission to bridge the gap between Western men and gorgeous Latinas. So, if you're a guy from North America or Western Europe, this platform might be a perfect fit. The ladies you'll connect with are primarily from South American countries, and yes, Brazil's in the mix!
What I appreciate about AmoLatina is the variety of ways you can communicate. You can jump into live chats, enjoy video sessions, or even stick to good old emails. While browsing profiles and checking out pictures won't cost you a dime, engaging in conversations might need you to part with some credits or opt for a subscription.
The safety aspect? They've got it covered, or at least they say they do. Over my time exploring various dating platforms, I've seen AmoLatina stress a lot about member safety. They offer tips on how to steer clear of scams and seem committed to providing a secure environment. But, like every coin has two sides, there've been whispers about expensive credits and even the occasional chat bot. Always a good idea to stay alert and make informed decisions.
Manaus Dating Guide
We've ventured through the key steps to encounter delightful single women in Manaus. Earning that affirmative for a date is only step one; now, your true gallantry must emerge. Manaus brims with exquisite spots to captivate your date. Let's embark on this romantic journey together!
Nice Places To Hang Out With Your Date
Embarking on a date in the vibrant city of Manaus is like stepping into a realm where nature blends seamlessly with culture. Here are some choice spots that encapsulate this essence:
Museu da Amazonia (MUSA): Discover the Amazon's biodiversity and catch a panoramic view of the forest from an observation tower.
Parque Ecologico Janauari & Arquipelago de Anavilhanas: Immerse yourselves in the lush flora and fauna, creating a setting right out of a nature-inspired romantic movie.
Anavilhanas Archipelago: A chain of islands for the adventurous hearts, offering swimming, boating, and wildlife watching.
Jungle Journey: Take a journey through the lush jungle to a secluded spot with cascading water, perfect for a cooling swim or even a thrilling rafting experience.
Museu do Seringal Vila Paraiso: Step back in time and delve into the history of the Amazon rubber boom.
Teatro Amazonas: Explore this iconic theatre, a testament to Manaus' historical wealth during the rubber boom era.
Amazon River Boat Tour: Drift along the Amazon river and its tributaries, soaking in the serene ambiance.
Best Romantic Restaurants To Take Your Date To
Barollo: Specializing in steakhouses and wine bars, Barollo sets the mood right with its elegant ambiance, making it a prime choice for a romantic dinner date.
Coco Bambu Manaus: If you and your date are seafood aficionados, this place won't disappoint. Its wonderful seafood delicacies paired with a romantic setting make for a delightful dinner experience.
Felicori Gastronomia: A harmonious blend of Italian and Brazilian cuisines awaits you here. Known for its romantic atmosphere, it's a lovely spot to enjoy a cozy dinner with your special one.
Restaurante Alentejo: This cozy Portuguese restaurant offers an intimate setting suitable for a romantic dinner or a special celebration, adding a touch of charm to your date night.
Belle Époque: For a more refined dining experience, Belle Époque, a French restaurant, is the go-to place. Known for its romantic and elegant setting, it's perfect for anniversaries or date nights.
What You Need To Know Before Dating A Woman From Brazil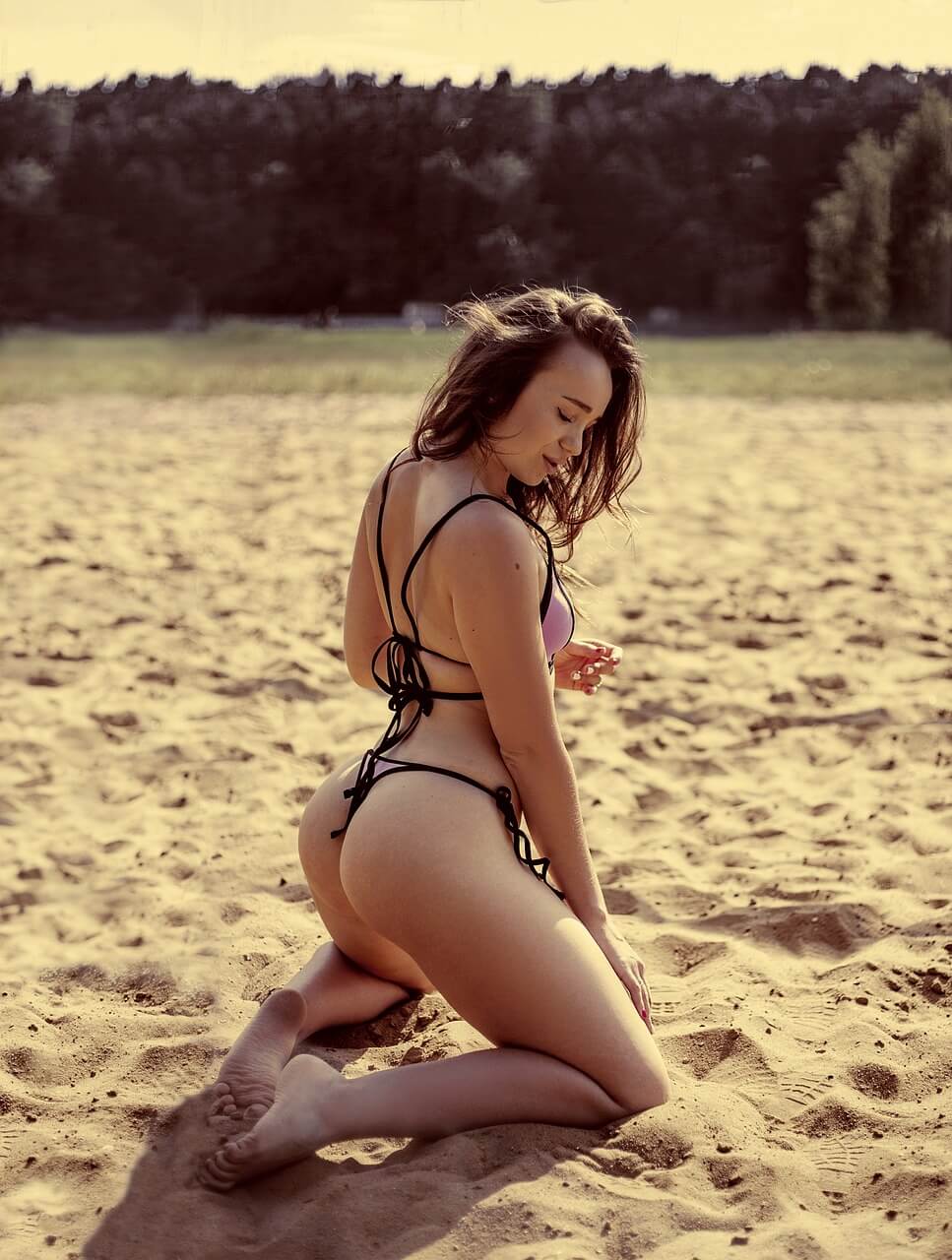 Embarking on the dating voyage in Manaus, a city veiled in Amazonian allure, is like opening up a treasure box. It's the Brazilian women here that add an extra sparkle. Here's a snippet from my personal chapter in Manaus.
Warm-hearted and lively, Brazilian women in Manaus carry the enticing Amazon's mystique in their persona. A friendly demeanor and genuine interest in their world is your passage into their hearts. They adore sharing slices of their culture, so being curious is your ally.
Family is the anchor in their turbulent waters. When dating a gal from Manaus, you're stepping into a woven circle of relationships. Their familial bonds are as deep and intriguing as the Amazon itself.
Passion runs in their veins. They cherish the small joys, be it a dance under the moon or a hearty meal. Sharing these moments is the key to a deeper connection.
At the core, honesty is valued. Being transparent about where you stand and how you feel will pave the way for trust and understanding.
As you tread the mystical trails of Manaus, carrying a genuine heart and an infectious smile might just lead you to the love you seek.
Getting in Manaus is a bit of a quest, as the only road, BR319, is known for its perils. Flying is your safer bet, though it might be a tad heavy on the wallet. That's probably why not many foreign faces are seen around.
There's chatter on forums about the ease of mingling with the local ladies due to the scarcity of foreign men, but let's keep it real. Brazilian women, from my experience, prefer taking their time. Brushing up on your Portuguese could be a game-changer, as most local ladies aren't fluent in English.
It's interesting, the dating dynamics in Manaus. You may find a lady who's instantly enchanted by your foreign allure, or perhaps you'll meet more traditional girls who prefer a few dinners before diving into romance. And oh, if you time your visit around Carnival, the city transforms into a playground of festivity.
Enjoy Dating Manaus Women
We've traveled through the tropical magic of Manaus, from its bustling markets like Adolpho Lisboa to the chic cafes near the opera house. Meeting singles here is more than possible; it's a thrilling adventure.
Mix it up a bit—try daytime activities like boat tours for a change, instead of just hitting up the bars every weekend.
Don't wait for love to find you; go find it! Manaus is full of opportunities if you're willing to take the plunge.
Did this guide help you? Hit that like button and let us know what worked for you!