Ever walked on the golden sands of Recife, gazed into the horizon, and found yourself distracted by the vibrant and captivating energy of a Recife woman? Ah, there's just something about them! From their radiant smiles to their enchanting dance moves, Recife women stand out in a continent filled with stunning Latinas.
However, there's a catch. Many men find it tough to navigate the dating scene in Recife. Whether it's understanding local dating norms or finding genuine connections amidst the bustling city, it can be challenging. But hey, I've got you covered! With years of experience in the Latin dating scene, I've cracked the code on dating in Recife, and I'm here to spill the beans.
By the end of this article, you'll be equipped with:
The top spots to meet Recife women during the day,
Insights into the buzzing nightlife and where to make your move,
A list of trusted dating sites to boost your search, and
Golden tips to charm and pick up these Brazilian beauties.
So, are you ready to dive into the world of dating in Recife and find your own Brazilian girlfriend? Keep reading, and let's embark on this journey together!
Best places to meet sexy Recife girls during the day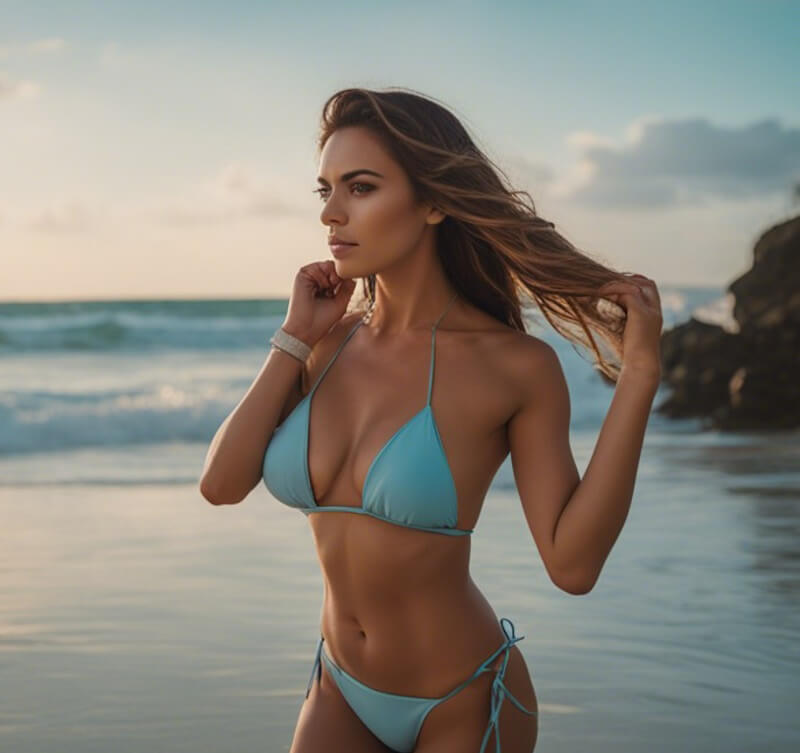 Oh man, Recife is like a dream come true if you're looking to meet incredible local women! This city is a cocktail of sandy beaches, spicy culture, and vibrant energy. So, where should you go to find that special someone? I've been there, and I can tell you, you're in for a treat! Let's get right into it.
Hot Zones: Neighborhoods to Explore
Boa Viagem
First stop, Boa Viagem. Trust me, this place is a must-visit. It's safe, it's buzzing with life, and it's packed with action. If you want to meet ladies who love soaking up the sun, hit the beach. It's like a magnet for anyone who enjoys the good things in life.
Olinda
Love history? Love culture? Then you'll love Olinda. Women here are just as interested in the old-world charm as you'll be. Pop into the local bars and cafes, and you could end up having a deep conversation with someone who loves culture as much as you do.
Marco Zero Square in Old Town
If you're into arts and culture, Marco Zero Square is your jam. The women here are super chill and they're open to meeting someone new—maybe even you!
Malls to Check Out
This isn't just a mall, it's a kingdom of opportunities! RioMar is one of Recife's biggest malls. Whether the ladies are shopping for the latest fashion or just killing time, it's a fantastic spot to strike up a convo.
Shopping Recife
Another mall for the win! Shopping Recife has got you covered with an endless list of stores and food courts. Trust me, you won't run out of topics to talk about here.
Cafés to Visit
Café São Braz
Now, if you're someone who enjoys coffee and a cozy setting, Café São Braz is where you want to be. The laid-back vibe here makes it super easy to start a conversation.
Anna Corinna Douce Et Chocolat
Ready for something sweet? Anna Corinna is a haven for dessert lovers. Imagine meeting someone over a cup of coffee and some mouth-watering pastries. Sounds like a rom-com scene, doesn't it?
Get Fresh: Parks and Open Spaces
Jaqueira Park
If you're into a healthy lifestyle, Jaqueira Park is your playground. Whether it's jogging or enjoying a picnic, you'll find plenty of women who are as into their well-being as you are.
Parque Treze de Maio
Another beauty of a park, Parque Treze de Maio is where the locals go to chill out. The atmosphere is so laid-back it's almost horizontal, making it perfect for a casual meet-up.
Zoo Botanical Park Dois Irmãos
Animal lovers, this one's for you. Enjoy the company of exotic animals and potentially meet someone who's just as passionate about Mother Nature as you are.
To wrap it up, meeting the right woman in Recife by daylight is all about being in the right place at the right time. From beach bums to coffee addicts to fitness enthusiasts, there's someone for everyone.
Hookup Spots – Recife Nightlife For Single Men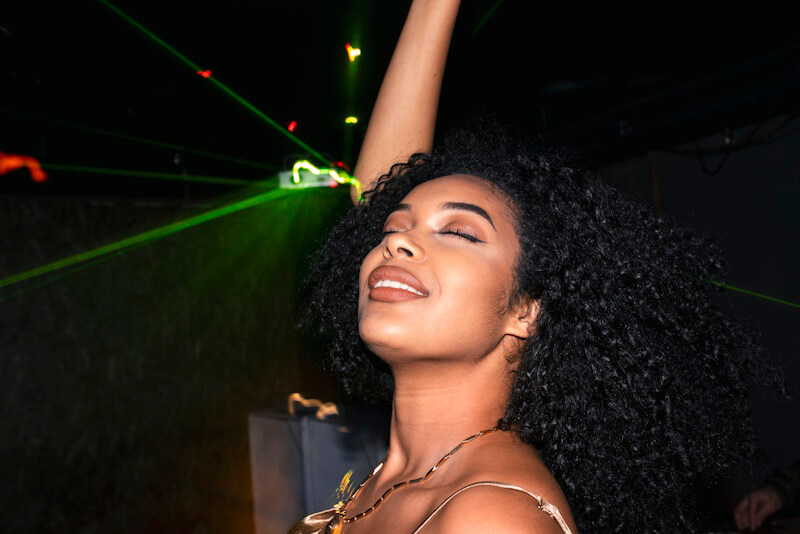 I remember the first time I set foot in this Brazilian gem that is Recife. Those were the days! And if you're on the hunt to meet some fabulous single ladies while you're there, you're in for a treat. Let's dive into some spots that I personally found to be buzzing with energy and great vibes.
Top Nightlife Districts in Recife
Boa Viagem – Recife: Imagine a place where the beach kisses the city, and the night is always young. That's Boa Viagem for you, bursting with life and energy.
Recife Antigo – Old Recife: Stroll through the streets where history comes alive at night. It's a perfect blend of the old and the new.
Ipojuca – Porto de Galinhas & Muro Alto: Dreamy beaches and a pulsating nightlife? Yes, please! This region is a must-visit.
Fernando de Noronha: Off the coast and straight into the heart! This archipelago promises not only breathtaking natural views but also some unexpected nighttime fun.
Best Nightclubs For Finding a Hook-Up In Recife
The club scene is teeming with sizzling ladies rocking their body-hugging dresses and mini skirts. If you're on the prowl for single gals, these dance floors are basically your buffet. So get ready to bust some moves!
Here are my favorite nightclubs to pick up Recife girls:
Ilha dos Navegantes: Nestled in the heart of Boa Viagem, expect delicious food and top-notch service.
Studio 363: Modern vibes meet Brazilian beats and international chartbusters here. You can't help but dance!
Capibar: A crowd favorite, though it's currently catching a break for some safety upgrades. Can't wait for its grand comeback!
Birosca da Cachaça: If you want a taste of authentic Brazilian rhythms, this dance bar won't disappoint.
Best Pickup Bars
For those who love a chat and a great drink, here's a list of the best bars to find captivating singles:
Companhia do Chopp: Picture this: cold beer, sizzling barbecued meats, and the bustling energy of a typical Brazilian street bar.
Bar do Meio: Sandwiched between two stunning beaches, it offers an unmatched island vibe and experience.
Dona Carolina: Classy, yet grounded. This VIP concept bar boasts flavorful beers, scrumptious snacks, and foot-tapping live music.
Bodega do Veio: A taste of the rustic Pernambucan culture, blended with unique local flavors.
Biruta Bar: Imagine sipping a drink with the beach at your feet and a panoramic view ahead. Pure magic!
So there you have it, my friends. Recife's nightlife, through my eyes. Trust me, every moment in this city is an adventure waiting to be had. Cheers to the nights you won't forget!
Best Hookup Sites in Recife
Okay, point taken! Not all are fans of noisy clubs or bars. Lucky for you, the digital age brings online dating to the rescue. You can find your perfect match or a fun date without the fuss. Keen to discover where your best chances are? Let's jump in.
BrazilCupid: The Best Site to Score Single Women in Recife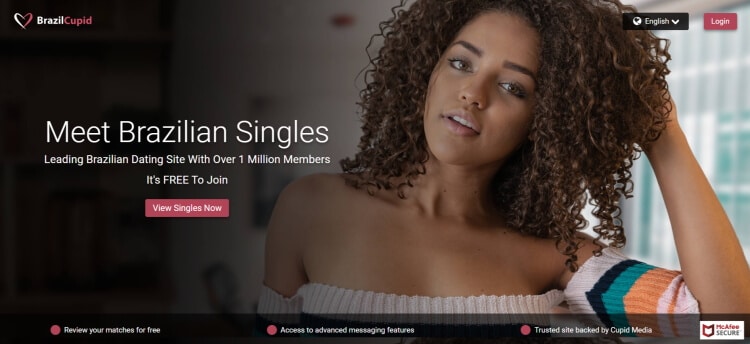 BrazilCupid is part of the Cupid Media family, and they've been matching people since 2000. But why is it so special for those eyeing the lovely folks in Brazil, especially Recife?
Who's It For?
Primarily, it's for anyone wanting to meet people from Brazil. But hey, even if you're not in Brazil, and you're, say, in the US or UK, there's a good chance to find someone. Yes, there are members from all over!
Features
There's a mix for everyone. You can jump in for free, make a profile, put up your best photos, and look around. But if you really want to send messages and get into deeper chats, there's a paid version. It's worth it if you're serious!
Is It Safe?
They've got a mix of systems to keep things safe. But remember, always be careful. Never share too much too soon, and always meet in public places if you're meeting up.
On The Move
There's a mobile app! I've used it when I'm traveling or even just waiting for coffee. The Brazilian dating app works for both Android and iPhone.
Languages
It's not just in English. They have several languages, making it cool for many people worldwide.
Alright, my friend, that's a quick run-down of BrazilCupid. If you're thinking of online dating in Recife, give it a shot.
AmoLatina
Looking for another great way to connect with single girls in Recife, Brazil? Let's talk about AmoLatina.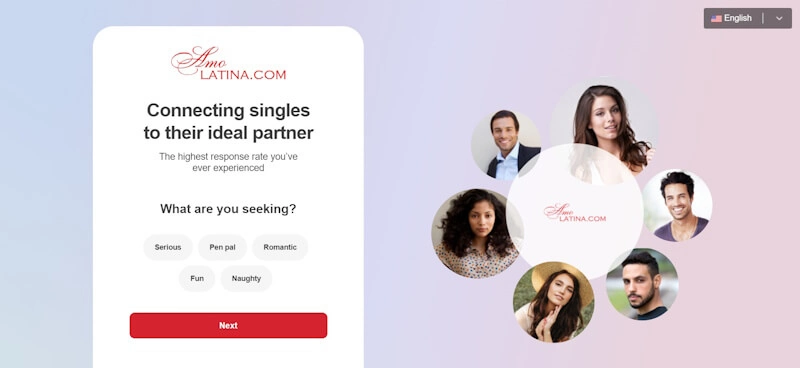 What's AmoLatina?
AmoLatina is a dating service that's been helping Western men meet Latin American women, including those from Brazil, since 2007. The majority of its male members hail from North America and Western Europe, while the women are mostly from South America.
Features to Expect
With AmoLatina, you can enjoy a range of tools like live chats, video chats, and email conversations. Browsing profiles and checking out photos is free, but if you want to communicate, it might cost you some credits or even a subscription.
Is It Safe?
AmoLatina emphasizes the safety of its members. They've taken steps over the years to fight scams and even share safety tips with their users. This way, you can learn how to protect yourself while dating online.
Any Downsides?
While many have successfully found connections here, there have been concerns about its credit system, which some find pricey. There are also reports of possibly fake profiles. As with all online dating, it's best to stay alert and do your own digging.
Costs Involved
Setting up your profile is typically free. However, when you want to interact with others, it may cost you. Always check their website for up-to-date pricing and features.
So, if you're thinking of exploring AmoLatina or any dating platform, just remember: be smart, be safe!
Recife Dating Guide
After walking through the necessary steps to meet delightful singles in Recife, remember that getting a yes is just the beginning. Let your true knight-in-shining-armor qualities gleam from this point. Recife is home to a plethora of charming spots perfect for your date. Ready to discover them together?
Nice Places To Hang Out With Your Date
Finding that special spot for a romantic date in Recife is a delightful venture. Here's a simple list of charming places in Recife where the sparks can fly effortlessly on your date:
Olinda:

Take a quaint stroll in this UNESCO World Heritage Site, exploring the mix of nature and artistry, and soak in the magnificent views from Alto da Sé.

Recife Antigo:

Discover the old-world charm of Recife Antigo, walking hand-in-hand through the historic Arsenal Square, the street of Bom Jesus, and end your exploration at the whimsical Embassy of the Giant Dolls.

Praça do Marco Zero:

At Praça do Marco Zero, delve into the artistry at Francisco Brennand Sculpture Park and pick up unique souvenirs from the Pernambuco Handicraft Centre, making your date memorable.

Carneiros Beach:

Relax amidst the natural beauty of Carneiros Beach, take a playful catamaran ride and end your escapade with a visit to the picturesque 18th-century São Benedito Chapel.

Boa Viagem Beach:

Enjoy a dreamy walk along the sandy shores, and unwind in the natural pools formed by the reef barrier at Boa Viagem Beach, creating those perfect date memories.
Best Romantic Restaurants To Take Your Date To
Cais Rooftop Lounge Bar: Enjoy a romantic evening under the stars with Brazilian flavors at this rooftop bar.
Lupi Pizzeria: Share a cozy dinner with delicious pizzas and Italian fare in a charming setting.
Vetro Ristrot: Elevate your date night with fine Italian and French cuisine in an upscale, luxurious setting.
Nez Bistro: Dive into a dark, sexy ambiance with an extensive wine selection for a romantic and relaxing experience.
Entre Vinhos Store: Celebrate special moments with a fine selection of wines in a warm, romantic ambiance.
What You Need To Know Before Dating A Woman From Brazil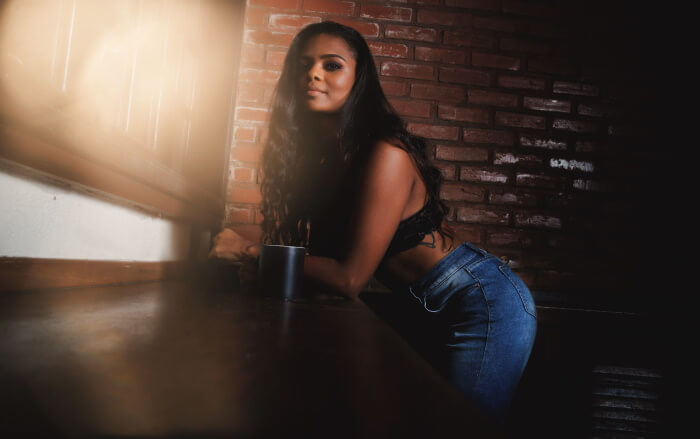 Brazilian women here are as warm as the tropical sun. A friendly gesture or a keen interest in their lives can win their hearts. They love to narrate tales of their culture, and a curious listener is always welcomed.
Family, to them, is a treasure chest of relationships. When dating a woman from Recife, you are welcomed into a rich tapestry of familial bonds.
They revel in the rhythm of life, be it through dance or savoring good food. Sharing in these small joys can foster a deep connection.
Honesty is a virtue they hold high. Being genuine about your feelings and intentions is a stepping stone to building trust.
With the colonial streets of Recife unfolding before you, a journey of genuine connections and newfound love awaits.
Recife, with its serene beaches and lively streets, is a city of contrast. Yet again, safety is your first companion. Keep the flashy gadgets and jewelry tucked away while wandering the streets.
Stay close to the singles nightlife in Boa Viagem, so you're never too far from the action. The local currency, the real, will treat you nicely with the current exchange rate.
The dating scene here is simmering with potential. Despite their flirty demeanor and sexy beach attire, the women here take their time when it comes to romance. It's a dance of patience and intrigue, much like the slow yet captivating rhythms of Brazilian music.
The nightlife could get mixed with a bit of transactional love, especially in Boa Viagem. Telling apart a genuine connection from a professional one might need a keen eye. But fear not, with a bit of time, you'll soon be able to tell the samba from the salsa.
Enjoy Dating Recife Women
And there you have it! We've dived into the beaches and the city life of Recife to bring you the best spots to meet single girls. Whether it's party places like UK Pub or scenic spots like Boa Viagem Beach, Recife has got you covered.
Beach venues are great for meeting new people, so pack that sunscreen!
Recife girls love music, so get those dance moves ready.
Language barriers? No worries, a smile works in any language.
Ready to dive in? Take the leap, Recife awaits and so does your next great romance!
Did this guide make your toes tap? Then hit the like button and drop your thoughts below. We love hearing from you!