Cabo San Lucas, also known as Los Cobos, is a resort city in Baja, California Sur. It's popular for its great nightlife and is a famous hotspot for finding beautiful Mexican women.
Cabo San Lucas women are outgoing and fun to be around. If you're hoping to find your love there, this guide is for you.
I have been to Los Cabos several times over the past few years. And besides its spectacular beaches and splendid culture, the city has plenty of beautiful women open to meeting foreigners.
In this ultimate dating guide, I'll show you the following:
The best places to meet Cabo San Lucas women during the day and night
Best restaurants and bars to take local Los Cabos women for a date
Tips for seducing and picking up a Mexican woman in Cabo San Lucas
Let's get started, shall we?
Date Cabo San Lucas Women During the Day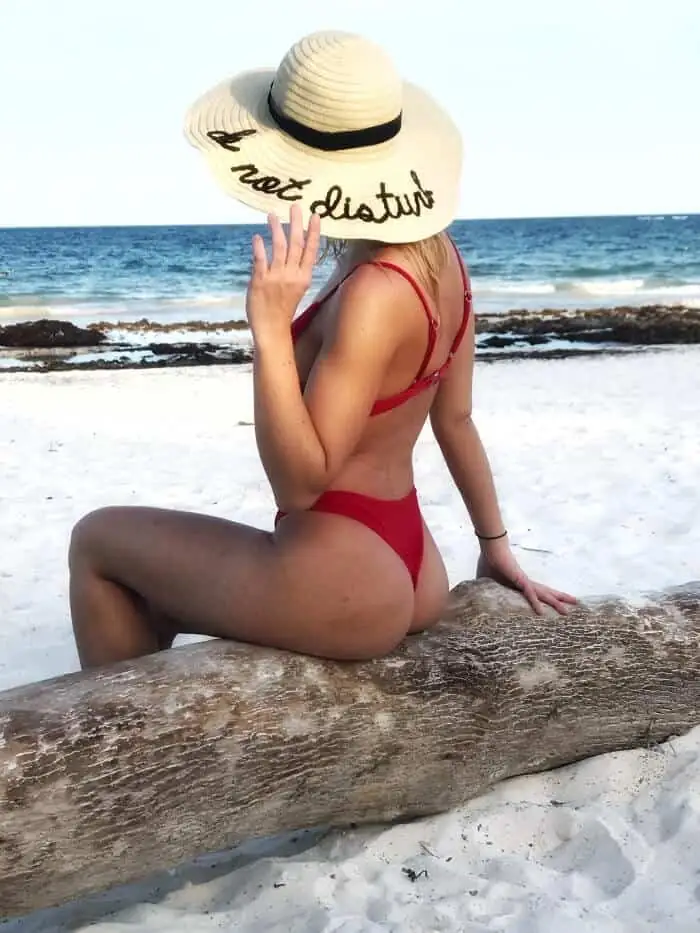 The day is an excellent time to meet single Los Cabos women. Local women love spending their free time on the beach or in shopping malls.
The Beach
The beach is probably the best place to meet single women in Los Cabos. You're likely to meet girls outside the bars and restaurants and near the waters listening to live music or sunbathing.
Medano beach is a great place to begin. It's located in downtown Cabo, just in front of several hotels and restaurants, making it a perfect base for holidaymakers and locals alike. It's also one of Cabo's most fantastic sandy beaches, with warm seas and a bustling vibe.
Here are other beaches to meet single women in Cabos:
Playa Chileno
Playa Santa Maria
Playa del Amor (Lover's beach)
Playa del Divorcio (Divorce Beach)
Playa Palmilla
Shopping Malls
We all know that most girls love shopping, and Cabo San Lucas women are no exception. The city has lots of indoor malls, outdoor shopping plazas, and eccentric tiny stores surrounding waterfront pathways.
In your quest to find single women in Los Cabos during the day, you're far more likely to meet girls shopping and meeting their friends than at bars and clubs.
The best malls to meet single women in Los Cabos are:
Puerto Paraíso Shopping Mall
Plaza Puerto Paraíso
Plaza Bonita
Plaza San Lucas
Plaza Sendero
Luxury Avenue
Parks and Outdoor Areas
Like any other Baja California Sur city, Cabo San Lucas offers magnificent landscapes. The diversity of its terrains, from unique mountain and desert terrains to stunning beaches, contributes to a significant portion of the vast array of outdoor activities.
Sportfishing and golf are undoubtedly the most common in Baja California Sur. Other popular activities include surfing, camel riding, kite-boarding, zip-lining, and off-road racing following through.
Since Los Cabos girls love having fun, you have a high chance of meeting them while enjoying these activities.
Here are the most popular outdoor areas:
Desert Park Natural Reserve
Playa La Concha
Playa el Corsario
The Picnic Magic
El Arco de Cabo San Lucas
Landmarks and Tourist Attractions
These two venues attract plenty of tourists from around the Latin countries, making them excellent places for meeting women.
Try your luck at the following locations:
Casa de la Cultura
El Faro Viejo
Mision de San Jose del Cabo Añuiti
Iglesia de San Lucas
El Arco de Cabo San Lucas
San Jose del Cabo Old Town
Where to Meet Cabo San Lucas Girls at Night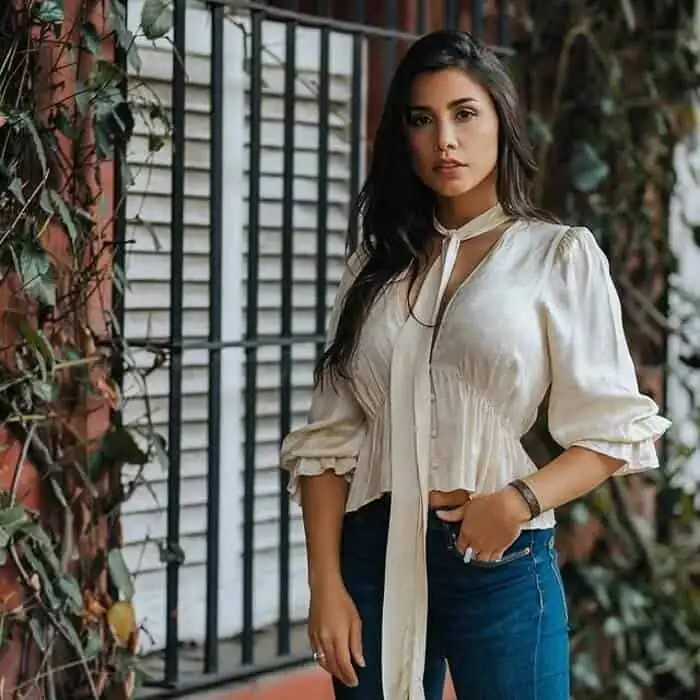 Cabo San Lucas is also widely recognized for its parties, and the Cabo San Lucas beauties illuminate the city's nightlife. You'll find a chockful of bars, restaurants, and nightclubs in the neighborhood where you can check in and meet beautiful local women.
Best Nightclubs to Meet Girls in Cabo San Lucas
El Squid Roe at Av Cárdenas
Mandala Los Cabos at Lázaro Cárdenas 1112
Rooftop 360 at Corazon Cabo
La Vaquita at Blvd. Paseo de la Marina
Baja Brewing Company at San Jose Del Cabo
Best Bars for Picking up Cabo San Lucas Women
Monkey Business Bar at Plaza Marlin
Happy Ending Cantina at Blvd. Paseo de la Marina 22
La Vaquita at Blvd. Paseo de la Marina
The Jungle Bar at Plaza Los Mariachis
Meet Cabo San Lucas Girls Online
Signing up for online dating services is another way to meet Cabo San Lucas girls. It is a fantastic approach that guarantees you will have someone to go out with when you arrive in the city.
Here are the best Latin dating sites for meeting single women in Cabos San Lucas.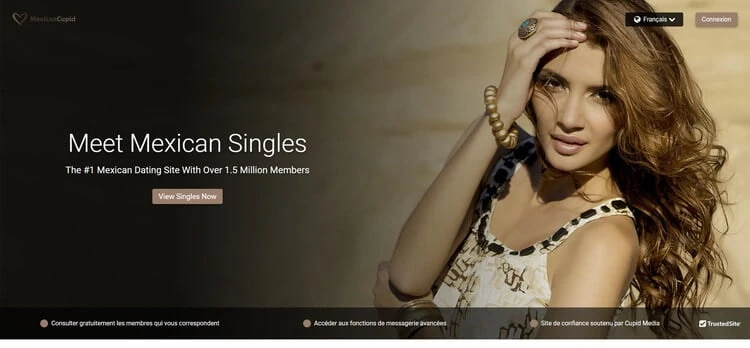 MexicanCupid is one of the most popular dating sites in Mexico, with a whooping user base of 700000 and over 1 650 000 profiles both in Latin America and the US.
The dating site includes a simple sign-up procedure, extensive search filters, and an option to add profiles that love to your Favorites list.
MexicanCupid also offers members a free membership where they can browse photos and send messages. But if you want to unlock more features, you need to upgrade to their premium membership, which starts as low as $29.98 for one month. The site also has an Android app that you can download and get quality matches.
Here are the pros and cons of using the MexicanCupid:
Pros
Registration is simple, with a user-friendly interface
Has an Android mobile app
Open premium subscription policy with no hidden fees
Highly moderated to remove fake profiles
Allows advanced search filters with over 15 search categories allowing you to narrow down your searches to a perfect match
Cons
Lacks an iOS app
There are a bunch of inactive and unverified profiles
Only premium subscribers have access to unlimited messaging
Their simple and free registration makes it vulnerable to scammers
AmoLatina is another dating site that focuses on Latin American countries like Mexico, Columbia, Costa Rica, Panama, and Brazil. AmoLatina is an excellent place to find single women when visiting Baja California Sur cities like Los Cabos.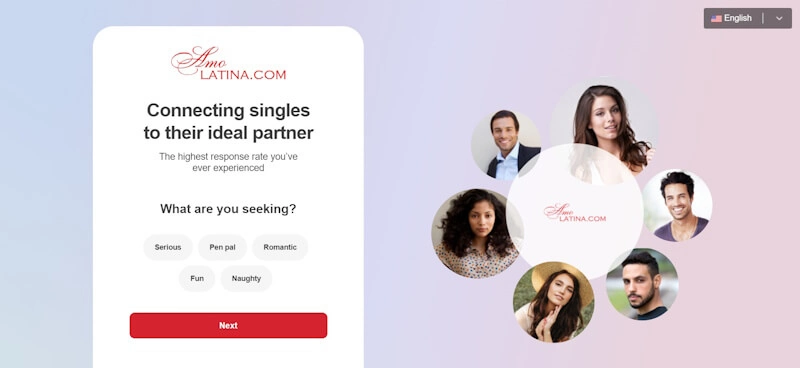 AmoLatina also has an app that offers more robust features to make your dating experience even smoother.
The dating platform offers other useful real-time communication features as well, including Online Chat, Video Chat, Email Correspondence, and Let's Mingle. For example, their Let's Mingle feature allows you to send a single message to a select age range of your choice, saving you the time to send each of them a message manually.
Pros
User-friendly interface on both their website and app
Advanced communication tools
Better security and user verification
Free Membership
Mobile app for both Android and iOS devices
Cons
Most of their advanced features are in the paid version
Customer support can sometimes be poor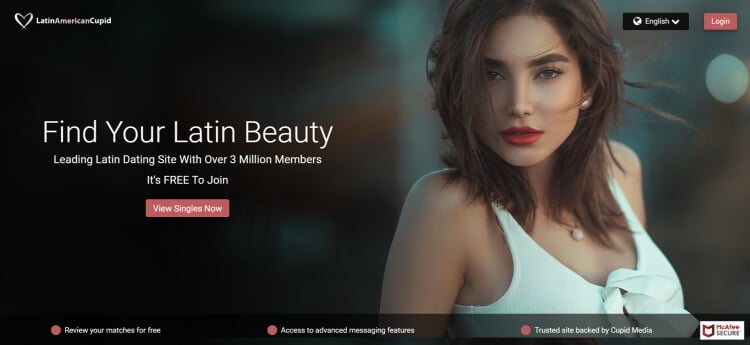 This is among the high-rated dating sites for singles interested in long-term relationships. The site has over five million members looking for love in Latin America.
The website has robust fraud prevention that deletes dubious profiles and questionable accounts. It has an Android version of its app that you can use to get your match when using your Android device.
Pros
The site has the simplest user interface
Advanced search filters that allow you to narrow down results depending on gender, age, nation, city, or distance
A great fraud prevention team that works 24/7 to remove fake profiles
Cons
Most of its useful features are in a premium membership
The lack of an email verification process makes the dating site prone to scammers
Cabo San Lucas Dating Guide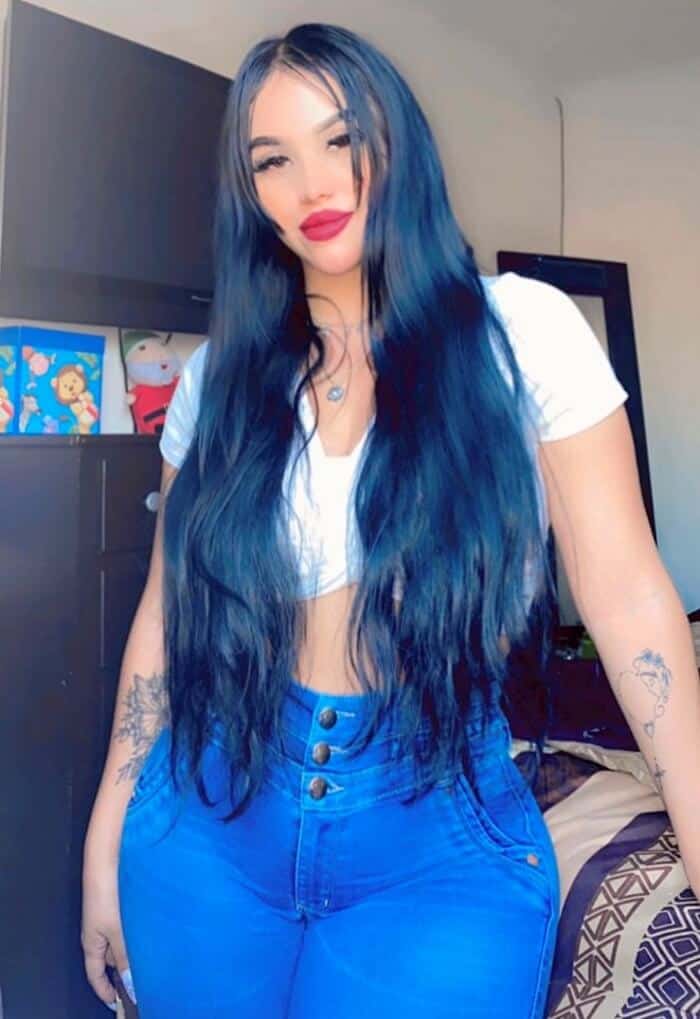 Finding single women in Cabo San Lucas is one thing and knowing where to take them is another.
After scoring a date, you can invite them for a boat ride, to the spa, or to dinner.
Consider these romantic places in Baja California Sur for your date:
The Arch of Cabo San Lucas and Land's End to enjoy the beautiful coastline, rock formations, and the horizon
Playa Del Amor for a romantic picnic or snorkeling
The Spa at Esperanza for a deep tissue massage
Cuadra San Francisco for a romantic equine activity
Cabo Adventures in Marina for a dolphin swim
Pueblo Mágico to enjoy the great and magical Mexican culture and history
Playa Santa María for quiet, calm tides with spectacular underwater sightings
Afterward, you can decide to have dinner or grab a drink. Here are romantic restaurants and good bars to consider:
The Rooftop 360
La Casona
El Farallon
Manta
Tabo Cabo
Vas Que Vuelas
Comal
Final Tips for Picking Up a Cabo San Lucas Woman
Mexican women are among the most attractive in the world. Not only do they have vibrant skin, beautiful hair, and alluring curves, but they're also brilliant and compassionate.
However, it takes more than meets the eye when dating Latina women. They are aware of their exotic beauty and don't have time for men who can't see beyond that.
If you have no idea where to start, here's what you need to know to impress and win a Mexican woman's heart.
Confidence is Key
Mexican women love confident men. It tells them that you feel secure in yourself and mature enough to pursue a relationship.
However, don't mistake confidence for arrogance. Just like any other girl, Cabo women are turned off by arrogant behavior. Instead of trying to show off to impress her, treat her with respect.
Dress to Impress
Mexican girls have a high beauty standard. Not only do they pay attention to how they look, but they're put off by men who don't dress properly. Don't wear shorts and flip-flops and expect to get a date. Instead, go for a smart/casual look!
They Love Compliments
Most girls love compliments, and it's no different for Mexican women. It shows you're paying attention to details.
Keep in mind that they've probably heard every basic pickup line in the book so try to be more unique with your approach.
Be positive and open-minded
Mexican women are strikingly sentimental. They are also pretty open-minded, so don't be afraid to express your admiration and affection. Keeping a positive outlook will score you some points.
Learn Some Spanish
Although most Cabo women understand English, speaking some Spanish shows that you value their culture and are keen to learn more about them.
You do not need to be fluent in Spanish. Speaking even a few sentences demonstrates that you are prepared to make the relationship succeed.
Enjoy Dating Cabo San Lucas women
Cabo San Lucas is a great place to visit during spring break, but it's even better when you're with someone. If you're looking for a fun weekend getaway, the Baja California Sur resort city has gorgeous women who would love your company.
Now that you know how to meet single girls in Cabo San Lucas, you have no reason to hold back. Hop onto an online dating site like AmoLatina, and meet countless single women in the region. Just remember to be respectful, courteous, and ready for a good time!