Having travel plans to the beautiful island of Cozumel can be a real dream come true. The place is stunning, but when you add a pretty señorita to the experience, it will truly be a trip to remember. Let me tell you all about where you can meet Cozumel women and what to know when dating one.
When I traveled to the Caribbean Islands last year, I had a chance to stay in Cozumel for a while. I fell in love with the place so hard that I've already traveled back there twice. I have some experience with dating Cozumel girls, and I'd like to share my knowledge with you through the following topics:
Where to Meet Cozumel women during the day
The best places for dating women in Cozumel at night
Meeting Cozumel girls online
Cozumel dating guide
So, let's get right to it!
Date Cozumel Women During the Day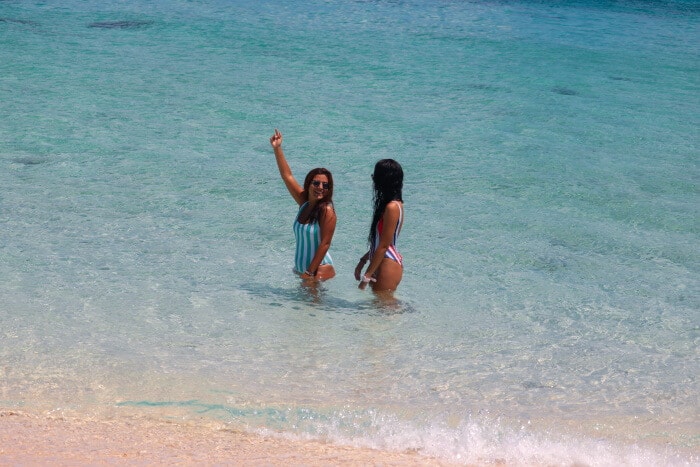 Cozumel is not your typical Mexican tourist area. It is still extremely tourist-based, and everything goes by the same rhythm as cruise ships. So, this is a major thing to take into account.
However, because many cruises happen during the day, meeting girls when the sun is up is relatively easy. You just have to go with the flow.
I'd pay attention to where most tourists are going in Cozumel on excursions, follow them, and then make a move. This strategy is meant to work on tourists rather than local women.
That said, you can always go and visit tourist attractions of your choice and see if you can meet some local single girls there. You never know!
Landmarks and Tourist Attractions
The best landmarks and tourist attractions to check out include:
The Plaza
Isla Cozumel sign
Most of the action is happening on the island's west side and in downtown Centro San Miguel. Walk along avenue 5ta Avenida Norte, and you will see a lot of cafes and shops. Please know that most of the bars that are buzzing during the night are also open in the daytime. Check out the list of the best singles bars in the next chapter.
Shopping Malls
If you are interested in meeting local Cozumel women, you might want to try out beaches, parks, and shopping districts and visit the island's eastern side, as it is more local and less touristy. Local shopping malls are good places for daytime dating where many ladies are approachable for a chat and a coffee.
The best shopping malls in Cozumel are:
Joaquín Mall
Royal Village Shopping Center
Parks and Outdoor Areas
Beaches are always full of local ladies chilling out and wanting a good time. In parks and other outdoor areas, the girls are easy to walk up to as they are relaxing and spending their free time. But please note that beach parks are rather tourist-oriented; it will be challenging to meet single girls from Cozumel there.
Let me get more specific about nice places to meet girls outdoors:
Playa Uvas
El Mirador
Playa El Cielo
5ta Avenida Norte
Chankanaab Adventure Beach Park
Where to Meet Cozumel Girls at Night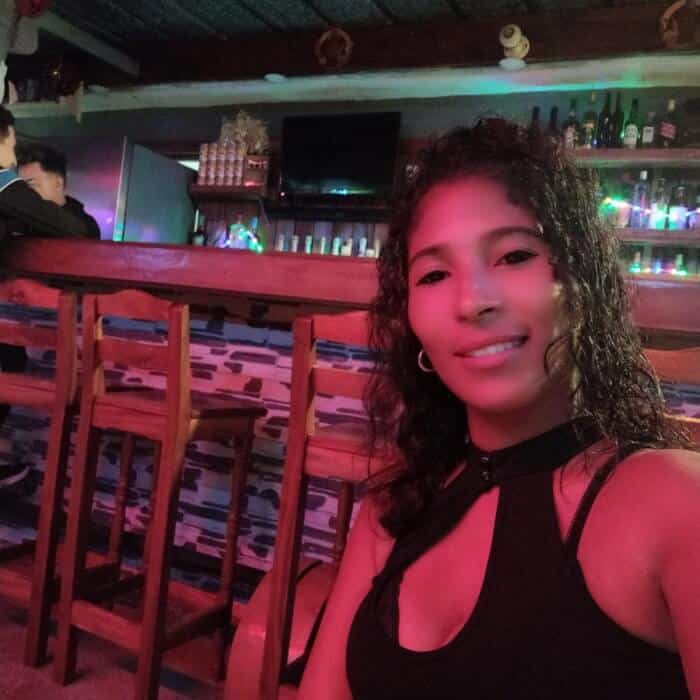 The main Cozumel nightlife is happening in San Miguel. There, you can find a wide selection of bars and clubs. As the downtown of Cozumel is spread around quite a small area, it's easy to go from venue to venue and find the best place for you.
There are also some great bars and nightclubs, often beach clubs, you can visit outside of the center if you are only willing to risk it a little. In my experience, those parties are often more special and crazier, so it might pay off well.
Although, as mentioned before, social life twirls around tourism, which means when a cruise ship goes, the packs of single girls go with it. Unfortunately, boats and ferries often head out before sundown, so the party can be cut short. You better start your night early and make your move as soon as possible.
Of course, you can probably still meet nice girls even if Cozumel's nightlife quiets down, and honestly, this might be your chance to hook up with a local señorita. But no denying the pickings are slimmer without the tourists, plus the bars and clubs close down even earlier or don't open their doors.
Here's a list of the best clubs and bars that, in my opinion, are the best places for successful hook-ups.
Best Nightclubs to Meet Girls in Cozumel
Metropolitan
Hemingway
Carlos'n Charlie's Beach Club
Palancar Beach Club
Best Bars for Picking up Cozumel Women
Agave Cocktail Bar
Coconuts Bar & Grill
Freedom in Paradise
Fat Tuesday
Thirsty Cougar
El Palomar
Viva Mexico
Wet Wendy's
Meet Cozumel Girls Online
Meeting Mexican girls during your trip to Cozumel can be quite hard work. Using the help of online dating sites can make the whole experience much more enjoyable. In this case, you will have dates already lined up before your arrival, and you can jump in immediately.
Online dating is a great way to get direct access to women from Cozumel, and you will probably end up saving a ton of time and money at the same time.
To maximize your dating experience in Cozumel, take a chance with online dating and try using the following online dating channels.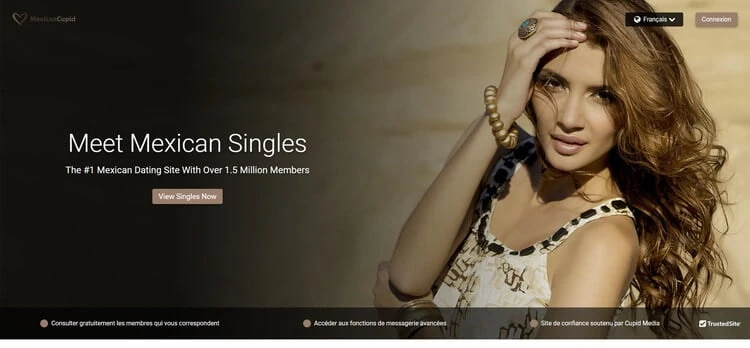 MexicanCupid is the top online dating site in Mexico, with over 700,000 users and almost 1.5 million profiles. It is considered the most popular among 28 to 35-year-olds. Quality matches made on MexicanCupid are rated up to 86%. Remarkable features of MexicanCupid include:
ID verification
Personality questions
Cupid tags
MexicanCupid also has a mobile app for Android devices.
The pros of MexicanCupid involve the following:
A simple registration process
Lots of free features include uploading photos and seeing photos of others, searching for matches, showing interest, looking at profiles of others, etc.
Specified geo-location available for users
Thorough profile information
The prices are affordable for long-term users
Trendy design
The cons are:
Mandatory adds for premium accounts
You can only communicate with other paying members
No trial period
Potential of fake profiles
AmoLatina.com is a worldwide and still-growing dating site known for setting up Latin girls with foreign men. It includes more than 2 million profiles and is used by slightly younger folks than Mexican Cupid – that is, 20 to 32-year-olds.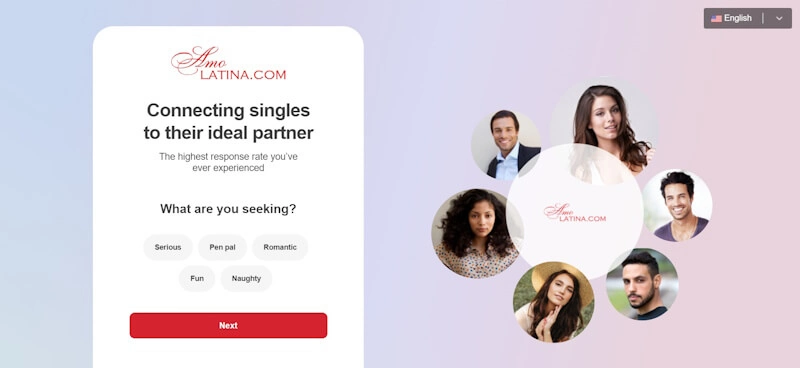 A lot of its content can be used for free (such as viewing pictures and videos of other members, sending the first message, reading messages sent by female members, etc.). The site is user-friendly and has a really simple setup.
There is also an opportunity to forward your private materials, which makes it popular to find one-night stands. The latter can also be perceived as a con because there may be some confusion regarding what type of relationship people are looking for. Plus, inappropriate content can be easily forwarded.
Another con is that a perfect match can be far from your location. There are some problems with fake profiles and customer service as well.
Special features of AmoLatina include:
You can sign up through your Google account.
Many functions for free members include watching and sending videos, listening to audio messages, and sending digital gifts.
AmoLatina.com is available for different operating systems, including Android and iOS.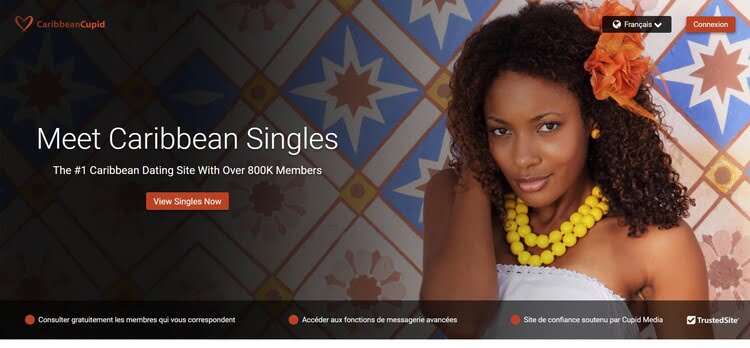 Because the women of Cozumel consider themselves both Mexican and Caribbean, it's a good idea to try out this platform created especially for singles of the Caribbean region. There are over 1.6 million profiles to choose from, and the portal is mostly used by people aged 26 to 35.
There are some distinctive features of CaribbeanCupid, such as a flexible email verification system, showing interest and texting others, secure data protection, and free matching options.
Some pros of CaribbeanCupid are:
Easy and straightforward user interface
8 different languages are available
Free registration and instant log-in via Facebook
Fully functioning mobile app for Android users
On the other hand, the cons are:
You cannot use an app with iOS
Limited features are available for free members
Compared to other popular dating sites, there are fewer active daily users of CaribbeanCupid
Cozumel Dating Guide
It's crucial to pick out a perfect place for romance. A candlelight dinner in a restaurant or a romantic walk along the beach. Or maybe go for a few drinks in a bar and head out dancing salsa afterward.
Good Restaurants and Bars to Take Your Date To
Alberto's Beach Restaurant
Buccanos
Lobster Shack
Guido's
Le Chef
La Rumba
El Chino Marinero
Corazon Contento
Kondesa
Benitos Italian Restaurant
Freedom in Paradise
The beach is always a safe choice if you plan to go on a daytime date. However, for a bit more adventurous date, you can choose from various fun outdoor activities like jet skiing, snorkeling, diving, taking a boat tour, etc. Let me give you some examples of fun places to go.
Nice places to hang out with your date
Beaches like Playa el Cielo, El Mirador
Benito Juarez Park
Park Royal Cozumel
Chankanaab Beach Adventure Park
Eco-Park Cuzam
Punta Sur Beach & Eco Park
Final Tips for Picking Up a Cozumel Woman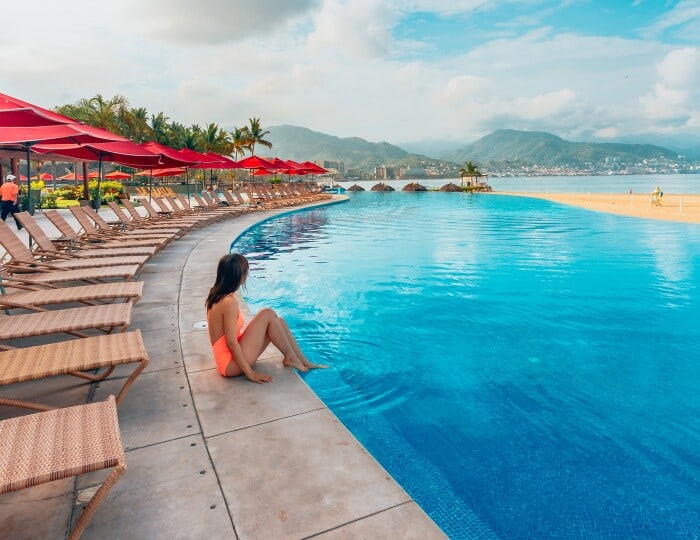 Learn Some Spanish
If your goal is to hook up with a Cozumel girl, it is certainly a good plan to start talking to her in Spanish. Women tend to be more open to a guy who tries to communicate in their native language. The more Spanish you can speak, the better. This way, you show great effort, which will pay off very well.
Dress for Success
Mexican women put a lot of effort into their appearances, so they expect the same from you. Although you might want to wear shorts and flip-flops on vacation, this style won't get you far, trust me. A typical woman of Cozumel will find you more attractive being well-dressed and well-groomed. Also, don't forget your perfume.
Smart Conversation Topics
No need to start talking about potentially dangerous conversational topics such as politics, religion, money, or, more specifically, the drug industry or immigration problems in Mexico. Yes, it might be okay if you play it cool and stay very respectful, but why risk it? These are well-known sensitive matters that can blow up in your face easily. Better focus on your date's interests and hobbies, the culture of Mexico, sports, etc.
Be a Gentleman
You should remind yourself of classic gentleman moves, like picking her up for your date, opening the doors, getting the check, etc. It works on Mexican ladies. Plus, be sure to pay her compliments along the date, notice her style and pay attention to what she's saying without distractions like texting on your phone.
Enjoy Dating Cozumel Women
Now you know everything there is to know about meeting and dating Cozumel women. Sign up to one of the dating sites listed above before your arrival to Cozumel, or go check out some hotties in the places I suggested, and you'll meet someone special. Take your date to any of the above venues or areas and keep the dating tips in mind, and I'm sure you don't have to regret a thing.
Cozumel is an excellent place to visit, and with a pretty señorita by your side, you'll have the time of your life!