Are you a young single man thinking about visiting Guadalajara sometime this year?
Mexico is truly a beautiful country, whether in the cities, by the beach, or deep in the lush jungles. But let's face it, another reason why Mexico is beautiful is because of its people…and specifically its women. No matter what you end up doing here, you'll encounter lots of Mexican girls each day.
Having traveled to Guadalajara a couple of times before, I know the best places to go if you want to increase your odds of naturally meeting and asking out a beautiful young Mexican woman.
My dating guide shares information like:
The top places to meet girls in Guadalajara during the day
Where to meet single Guadalajara women at night
Good places to take your date to
Our top dating tips
Date Guadalajara Girls During the Day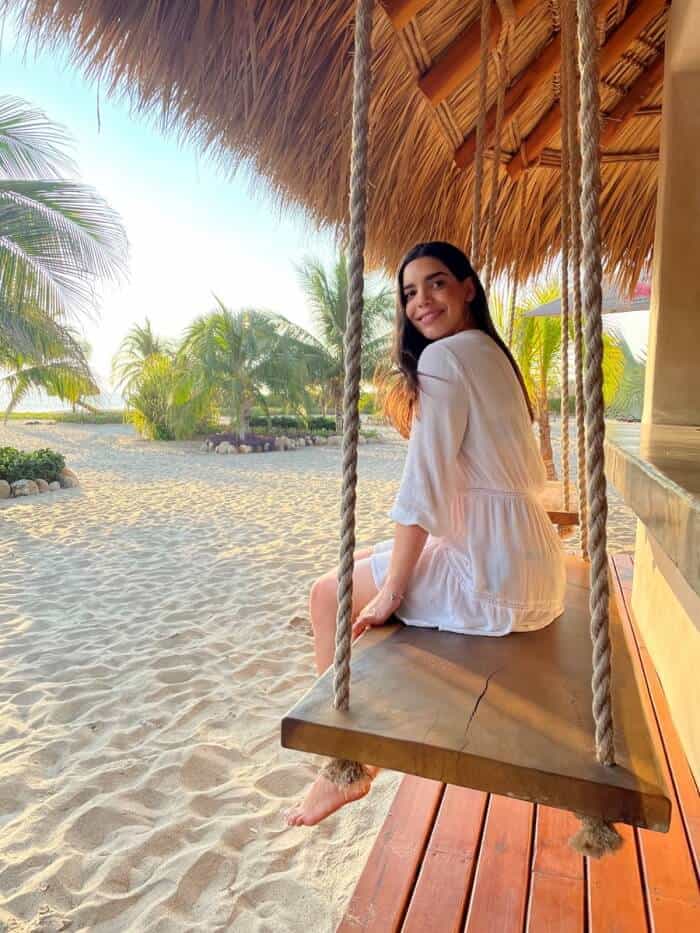 Guadalajara is the third-largest metropolitan area in Mexico, behind Mexico City and Monterrey. It's also a very tourist-friendly area (particularly in Zapopan) and has a reputation for not being as dangerous as some other areas in Mexico.
So, as you can imagine, there are many people in Guadalajara, and you can meet girls virtually anywhere you go. But there are a few specific areas that you should check out if you want to make it more likely that you can meet a girl naturally.
Shopping malls
I recommend you stick to the Zapopan area because it is easily the most tourist-friendly area in Guadalajara. The girls here are the most at ease with visiting Western men, so if you walk up to one and ask for directions, she may be less intimidated or tense than a woman from another part of the city.
Shopping malls and plazas are great for meeting women because you can explore the shops and restaurants while encountering women doing the same. And approaching her should be easy because you can easily ask her questions like the time or location of a particular restaurant.
I recommend you visit:
El Parian
Galeria del Calzado
Centro Magnos
Plaza Pabellon
Parks and outdoor areas
If the weather's nice, you can go out for a nice, leisurely stroll around a park and meet women who are there doing the same. The best parks and outdoor areas are:
Los Colomos
Plaza Tapatia
Agua Azul
Landmarks and tourist attractions
Landmarks and tourist attractions draw visitors such as yourself, so the odds are good that you can meet other tourists here. Just ask a girl where she's from and ask if she's down to check things out with you.
I suggest:
Regional Museum
Museo de la Ciudad
Museum of Arts
Rotunda of the Illustrious Jaliscans
Where To Meet Guadalajara Girls at Night
Guadalajara (and Zapopan, specifically its trendy upscale neighborhood) really comes alive at night. Again, please prioritize your safety (more on this later).
I suggest you stay at a hotel or hostel close to the nightlife area so you can make it a short walk. If you make friends at a hostel, you can travel as a group to the bars and clubs. It is safer, but it also makes it easier to approach a group of girls as a group as well.
In my opinion, the best bars and clubs to meet girls in Guadalajara include:
Bar Americas
La Santa
The Urban Life
Cesar's Club
Hudson Bar
Dating Guadalajara Girls Online
Preferably, you can set up a date in Guadalajara before you even arrive. I recommend two primary dating sites in this case: AmoLatina and MexicanCupid.
In use since 1993, AmoLatina is one of the best dating sites for meeting singles from Latin American countries. I like it because it's very easy to use thanks to the user-friendly interface.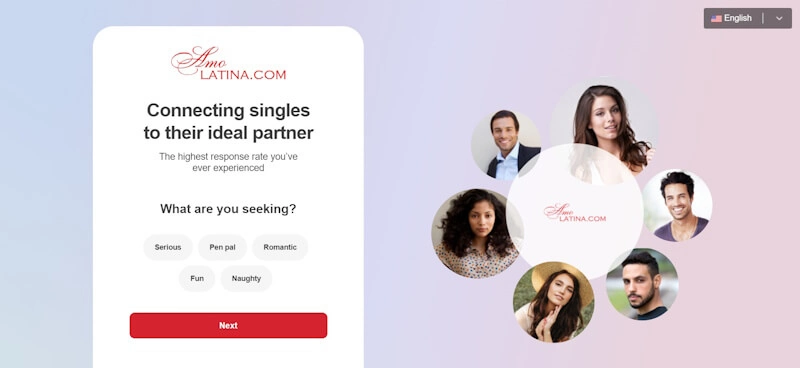 When signing up for free with AmoLatina, you'll be given access to a variety of important features, including:
The ability to search for profiles (and narrow your search down based on filters)
Uploading photos and videos to your profiles
Selecting 'favorite' accounts
Viewing videos from other members.
When you upgrade to a premium plan and membership, you can:
Chat with the other members
Send gifts, photos, and videos to other members
Set more advanced filters when searching for other profiles
As the name suggests, MexicanCupid is primarily designed for visiting Westerners and Mexicans to find matches. The site has over 700,000 members, most of whom fall under the 25-34 age range. The majority of the Mexican profiles are women, while most of the American profiles are men.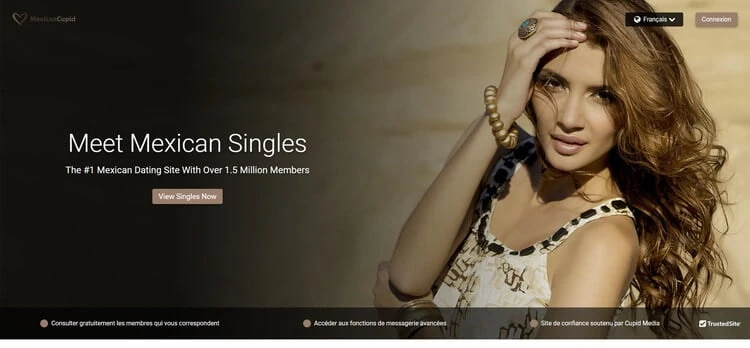 With a free plan with Mexican Cupid, you can:
Create your own profile and upload photos
View the profiles of other members
Search for other members and view their profiles
Select other profiles as 'favorites.'
When you upgrade to a free plan, you'll be granted access to more features, including:
Sending messages to other members
Commenting on photos
Setting more advanced search filters
Reading messages received from other members
Guadalajara Dating Guide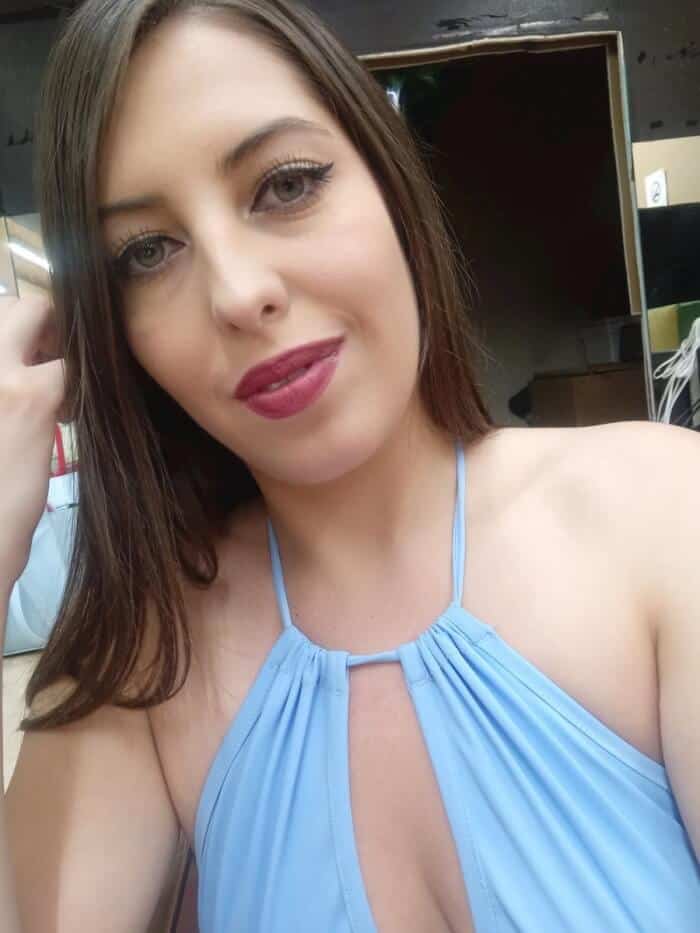 Nice places to hang out with your date
If the two of you decide to see each other again after your first meeting or date, there are many places where in Guadalajara you can hang out. Personally, I'd want to spend some of the date at the Plaza Tapatia, where you can go out for coffee or food while strolling around and exploring the shops.
Good restaurants and bars to take your date to
Some of the best restaurants and bars to take your date to in Guadalajara include:
El Sacromonte
La Moresaca Lopez Cotilla
Oliveria Cocktail Bar
Final Tips for Picking Up a Guadalajara Woman
Here are my final tips for picking up and dating a woman from Guadalajara:
Be On Your Guard
The fact that Guadalajara does not have a reputation for being one of the more dangerous cities in Mexico does not mean that you shouldn't prioritize your safety while walking around. Always keep your valuables hidden and walk with purpose around town. Try to get around via taxi or transportation rather than walking, especially at night.
Stick to Zapopan
Securing a date is always easier in Zapopan. Not only is this among the safer areas in the Guadalajara metropolitan area, but it's also the most tourist-friendly. When you meet women here, they're either foreign women visiting like you or Mexican women who like to date gringos.
When You See Her, Go For It
The three-second rule applies here: decide to walk up to her within three seconds when you see a girl you like. Not only does this make things much easier (believe me), but you'll also speak and move with much more confidence than if you linger debating with yourself before you walk up.
Speak a Little Spanish
She may find it charming if you approach her in Spanish as a Western gringo, because it's not what she's expecting. Even if you struggle with speaking in Spanish, she may giggle and find it amusing you're making an effort. Trust me on this one: try to talk in Spanish when you walk up to get her attention, and then you can switch to English (or Google Translate if she doesn't speak English) after.