Mexico City is a one-of-a-kind place when it comes to meeting hot women! There, attractive and energetic women greet locals and visitors with a warm smile. I've had good and bad experiences with Mexico City girls, but the good outweighs the bad by far!
Mexican girls' tan complexion and sexy bodies make them super attractive. If you're a fan of sexy Latinas, I'm glad you're here!
I've put together a guide that will share information like:
The best places to meet Mexico City girls in day time
Top spots for meeting and dating gorgeous ladies at night
Good places to take your date
Out top dating tips
Let's get started!
Date Mexico City Girls During the Day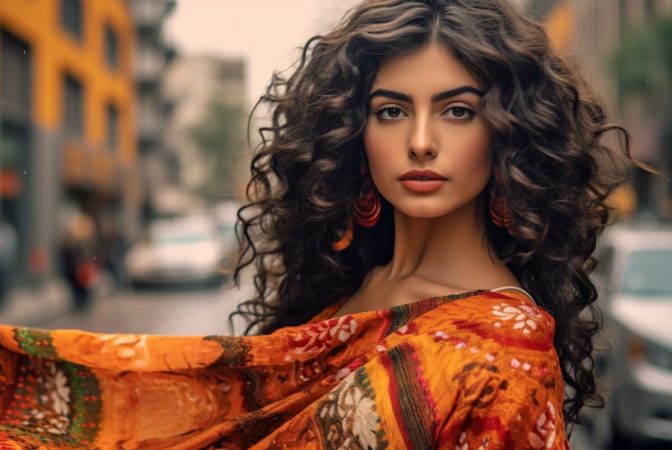 Because it has the largest population in the country, the opportunities to meet women in Mexico City are limitless.
Mexico's capital is a large city, so you can easily confuse the locations, even in the daytime. However, remember that the ladies around you will be less on guard if you're in beautiful neighborhoods like:
Now for some daytime dating hot spots.
Shopping Malls
Shopping malls and plazas provide an excellent opportunity to meet ladies during their daily routines. There, it's easy to walk up to a girl, strike up a short conversation, and hopefully get her number. Visit the malls' cafés and stores while you're there.
The following malls and plazas are good for meeting girls in Mexico City:
Paseo Acoxpa
Plaza Luis Cabrera
Antara Fashion Hall
Centro Comercial Santa Fe
Plaza Universidad
Parks and Outdoor Areas
A walk in the park is a terrific way to get some fresh air, soak up some sunshine, and meet women simultaneously. Parks offer you the relaxed atmosphere you need to woo a woman you just met. Some of the most incredible parks for a stroll include:
Alameda Central
Parque Mexico
Bosque de Chapultepec
Landmarks and Tourist Attractions
There are several museums and historical sites to visit in Mexico City. These areas are a goldmine of icebreakers, so you always have something to say.
I remember getting a girl's number at the Palacio de Bellas Artes after nearly half an hour of talking about interior art decor. You don't have to be a nerd, but it helps if you know a bit about art and local history!
Some great landmarks and tourist attractions to meet stunning single ladies include:
Palace of Fine Arts
Museo Soumaya
Museo Nacional de Arte
Chapultepec Castle
Where to Meet Mexico City Girls at Night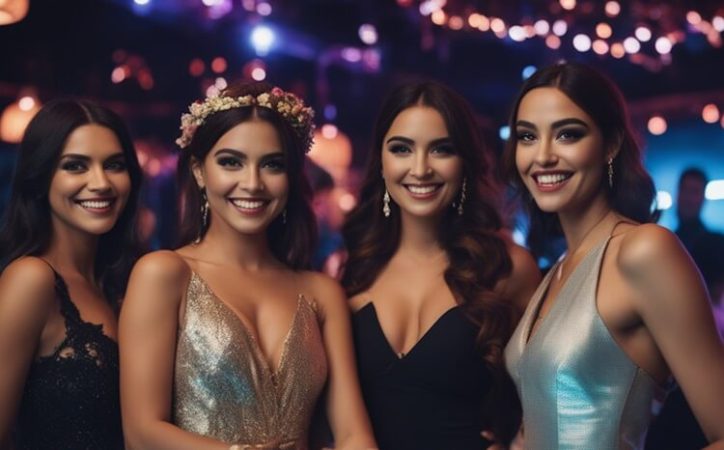 You can find bustling bars, restaurants, and nightclubs across Mexico City. If you're in areas like Polanco or Condesa, the sheer number of options might be exhausting. I'll help you trim them down.
Bars and Nightclubs
The best areas for nightlife are:
Mexico Polanco
Condesa
San Angel
Coyoacan
My recommendation is to get a room at a hotel nearby these areas. I also suggest you walk back and forth a few times to familiarize yourself with the route back to your accommodation.
Some of the most fantastic nightclubs and bars in Mexico City for meeting single women are:
Bar Oriente
The luxurious bars Jules Basement
Bar Jorongo
Mama Rumba
La Perla cabaret
Salon Corona Gante
Restaurants
Restaurants or coffee shops are also great places to meet Mexico City girls and have a friendly chat over a plate of delicious local food. Some of the best restaurants and cafés I've been to are:
Contramar
Café Paraiso
Satoria
La Clandestina
Dating Mexico City Girls Online
Using a dating site is ideal for meeting women in Mexico City who are gorgeous and pleasant to spend time with. On the apps we'll look at below, you can meet both foreigners and tourists.
It's a good idea to register on these sites a few weeks or even a few months before your trip. This way, you'll have plenty of time to find suitable matches and build a relationship with them. And, you'll hopefully have a couple of dates lined up by the time you arrive!
Here are 3 of the best dating sites for meeting Mexican City girls.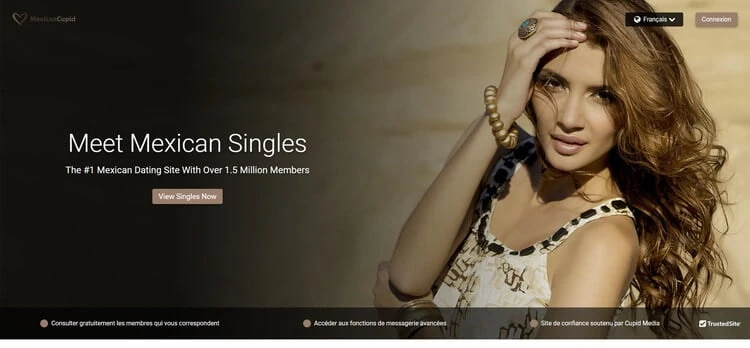 Mexico City, one of the world's most populated cities, has many single females registered on MexicanCupid.com, the country's most popular dating site.
Features
Instant messaging
Hundreds of different matches to choose from
Use the website in Incognito mode for extra privacy
Pros
The signup procedure is fast and easy
You can browse and view the profiles for free
Using a mobile app improves the odds of success
Most profiles are very detailed and fully filled
Cons
Free users have fewer options when it comes to communication
Pricing
The pricing on MexicanCupid.com is the same as on LatinAmericancupid.com:
The Standard membership is free
The Gold Membership starts at $10 per month. A one-month Gold membership costs $29.98
The Platinum Membership starts from $12.50 per month. A one-month Platinum membership costs $34.99
To find a long-term relationship or just someone to hang out with during your visit to Mexico City, you should join AmoLatina.com. It is one of the most popular online dating sites and communication platforms.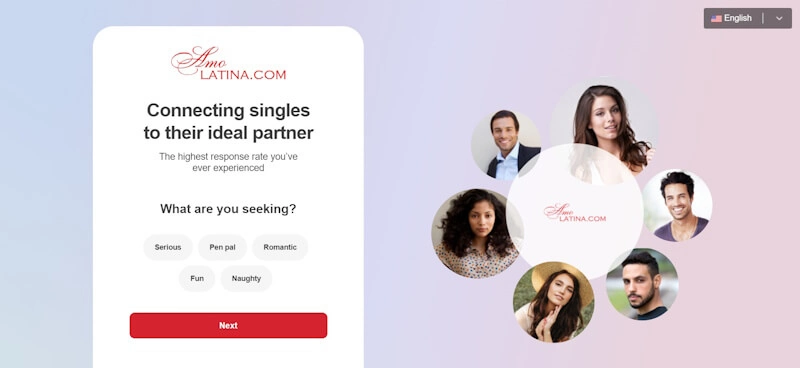 Features
You can register using your Google account, which makes singing up super fast
Good-quality video content is available for browsing and watching
Ability to send audio and video messages to premium members
You can use lots of different filters to narrow down your search based on your preferences
Pros
It's free to register and create a profile on the site
All profiles are verified by AmoLatina's team
There are some free features like browsing profiles, sending the first message, using the "Let's Mingle" tool, etc.
Multiple communication options, such as live chat, offline chat, video calling, etc.
Paying members can view and send private videos
Cons
Advanced features are only available to those with premium membership and credits
Pricing
Even though you may sign up with AmoLatina for free, you must be a premium member to use any advanced features. Membership costs $9.99 a month, with credits ranging between $0.4 to $0.8, depending on your package.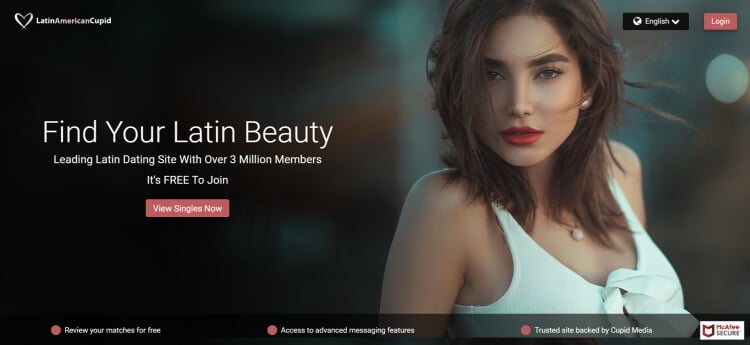 LatinAmericanCupid.com is a great site for Latin dating as you can find women from many different South American Countries here! There are also thousands of profiles of Mexico City girls looking for a serious relationship or just to have a good time.
Features
Incognito and Anonymous Search for those who need privacy
Auto translation to help overcome the language barrier
Double-Profile Space for premium members to share ALL the details they want
Enhanced Matching Algorithms to help you find your perfect match
Pros
Members come from all over the world
Easy to navigate
Thousands of profiles of Mexican City girls
Tough security measures to keep members safe
Cons
No one can verify the validity of the information posted on profiles
Some paid features are overpriced
Pricing
There are three membership options on LatinAmericanCupid.com:
Standard, which is the free account
A Gold Membership that costs $29.98 per month or $10.00 monthly if you register for 12 months
Platinum Membership starts from $12.50 per month (with a yearly plan). A one-month plan costs $34.99
Mexico City Dating Guide
Nice places to hang out with your date
Stick to the city's most tourist-friendly neighborhoods. These include Polanco, Condesa, and La Roma. There, you'll find a lot of parks, plazas, museums, and art galleries where you can take your date.
Good restaurants and bars to take your date to
The best way to cap a fun-filled day is with a night of superb food and wine. For a romantic dinner date in Mexico City, some of the top restaurants to visit are:
Azul Historico
Café Paraiso
La Clandestina
Contramar
Satoria
Final Tips for Picking Up a Mexico City Woman
Think outside of the box
You should put a lot of thought into your first date. Don't miss an occasion to surprise your Mexican girlfriend or crush! Take her to a romantic restaurant in a quiet location. You can also enjoy a small, private boat ride with her.
Give her a compliment
Women enjoy it when you compliment them, and Mexico City girls are no exception. In fact, they are deeply influenced by what they hear! Don't hesitate to tell her how hot she looks in that dress. Although a woman's beauty doesn't depend on a man's approval, a simple compliment can boost her self-esteem.
Use Spanish whenever you can
Although most Mexican women speak decent English, you will have a greater chance of getting a date if you speak at least a little bit of Spanish. Even if you don't know enough to hold a full conversation, the little effort you put into learning her language will make her appreciate you more.
Be considerate
Mexican girls need continual attention. You stand a much better chance of winning her love if you treat her well. Offer her your jacket when she's cold, ask for her opinion when it comes to picking a location for your date, and be considerate of her feelings.