Are you looking to meet the Latina of your dreams on your trip to Monterrey?
Look no further because we have all the information you need!
In this Monterrey dating guide, we will give you all the places to show up to increase your chances of finding your perfect Monterrey woman or just the fling of your wildest fantasies.
Let's go!
Date Monterrey Women During the Day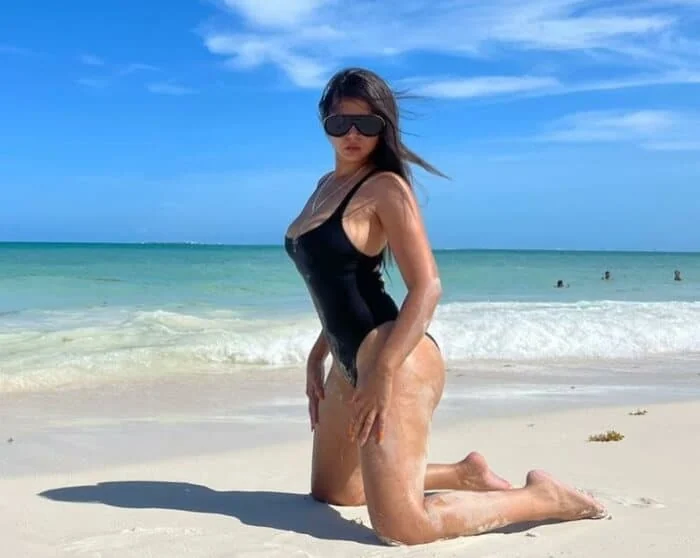 It seems like most guys are nocturnal creatures and prefer to go "hunting" for Monterrey women at night. But those few rare ones among you who look for the girl-next-door type should focus on meeting someone fun and interesting during the day.
According to dating experts, breakfast is the new dinner for millennials and Gen Zers. It redefines dating and what it represents. So maybe you'll have more luck at earlier hours at some of the local shopping malls and districts such as:
Galerias Monterrey
Nuevo Sur
El Zocalo
Esfera Centro Comercial
Calzada 401
Plaza Paseo Tec
But, generally, to meet women in Monterrey during the day, go where the people are. There are some typical crowded areas like malls, shopping streets, and parks where a lot of pretty Latinas spend their time during the day, but we have a few extra suggestions.
For the lovers of the outdoors, you can spend a lovely afternoon at some of these locations:
Cerro de la Silla
Fundidora Park
La Estanzuela Natural Park
Santa Lucia Riverwalk
Macroplaza
Put a nice picnic basket together and surprise your girl with a romantic outing. There is also a lot to see and do at Macroplaza, the fifth-largest plaza in the world and the largest in Mexico.
On the other hand, if you are more into everything "culture," give these places a try:
Museu Metropolitano
Museo de Historia Mexicana
Planetarium Alfa
Museum of Contemporary Art
Palace Museum
Tourist attractions are perfect for meeting women, but not many locals show up at these places. Obviously, they live there and have seen them countless times.
Where to Meet Monterrey Girls at Night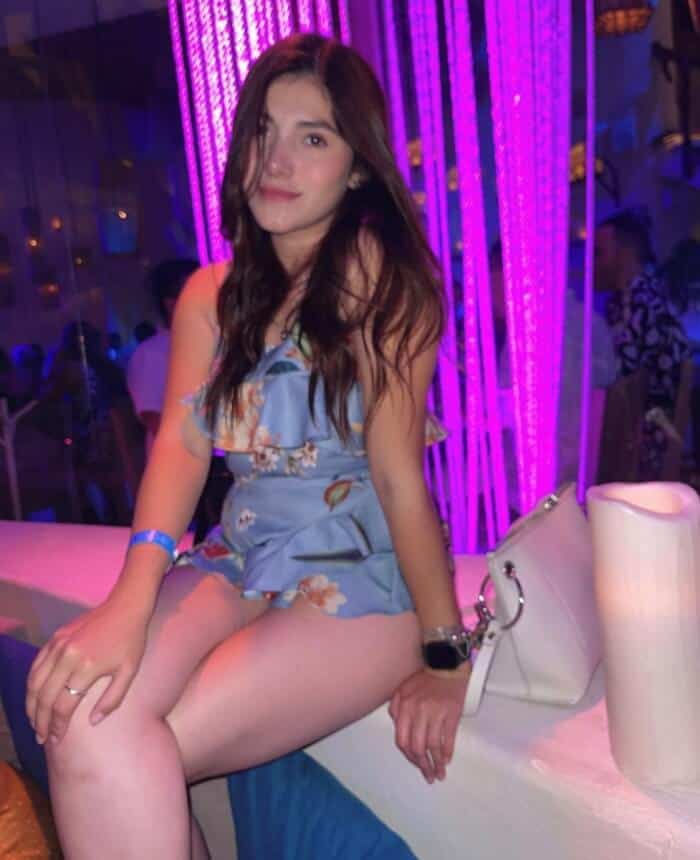 As a big city, Monterrey has a lot to offer. From elite nightclubs and high-end restaurants to affordable bars and free-of-charge activities, there is something for everyone's pocket and taste. The location you choose should depend on what you expect from your night out.
If you are part of the hookup culture or prefer casual dating, Monterrey has plenty of nightclubs and bars where local women go to party and meet handsome bachelors. It's also a big plus if you know a few words in Spanish for easier communication. Here is a short list of places you want to visit to pick up Monterrey women.
Best nightclubs to meet girls in Monterrey
Smith Nightclub
Matehuala Night Club
Strana
Will Club
Varadero Dancing Club
Akbal Lounge
When it comes to specific singles bars to pick up Monterrey women, check out:
Best bars for picking up Monterrey women
Los Rieles
Pepper Kitchen Bar & Rooftop
Indio Azteca
La Borde Ultralounge
Monterrey is also famous for its local derby, known as the Clásico Regiomontano, one of Mexican football's most heated and competitive derbies.
So, if you are a fan of the game and want to immerse yourself in the local football culture, it can be a great way to spend two emotion-packed hours with a Monterrey beauty. (Btw, they all love "fútbol.")
It may not be the most romantic of places for a date, but it's an out-of-the-box experience.
Meet Monterrey Girls Online
Dating in a new city doesn't always come easy. If you are shy and prefer to meet girls online, we give you the three most popular online dating websites and apps in Monterrey, Mexico.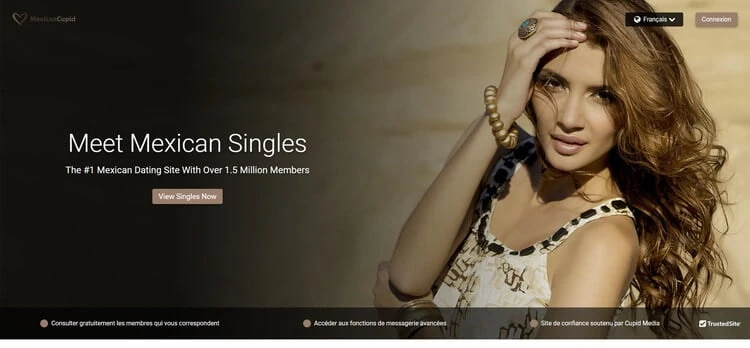 MexicanCupid is a niche matchmaking website and application owned by the online dating giant Cupid Media.
With over 1.2K active singles, this dating platform has a small but select user base full of gorgeous Monterrey women.
MexicanCupid is a user-friendly app with multiple search options and communication features. You can take the free version for a ride, but for a full experience, it's best if you opt for one of the subscription packages starting at $29.98.
AmoLatina is one of the biggest dating platforms in Latin America. With a dating pool of a staggering 70.000 subscribers, AmoLatina is the app you need on your phone to start searching for a date in Monterrey.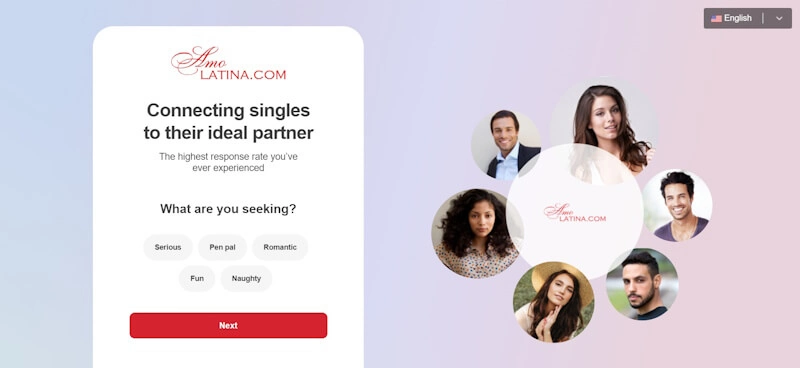 It takes less than 5 minutes to register to the site, and it's free. Alongside some advanced search and communication options, AmoLatina features a live chat that helps you figure out if you are talking to the right person.
AmoLatina runs on a credit-based system, which falls on the pricey side, but allows you to spend your credits on the features you love the most.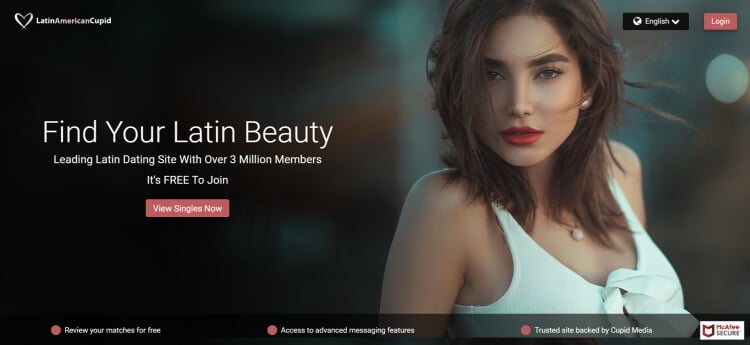 Hot Mexican ladies love LatinAmercianCupid, and Monterrey women are no exception. Whether you are in town for work or pleasure, you'll likely find someone fun and attractive to spend a few days together or even start a relationship with.
As the name suggests, LatinAmercianCupid caters to guys from around the world who want to meet beautiful Latin women. With a fairly small user base of about 3000 women, this dating app is still among South America's most active online dating services.
The website offers advanced search and messaging options, but the paid features are a bit overpriced.
Having said that, all of these online dating services contain a significant number of fake profiles. To protect yourself from scams and golddiggers, ensure your match wants you for who you are and not for your wallet.
Monterrey Dating Guide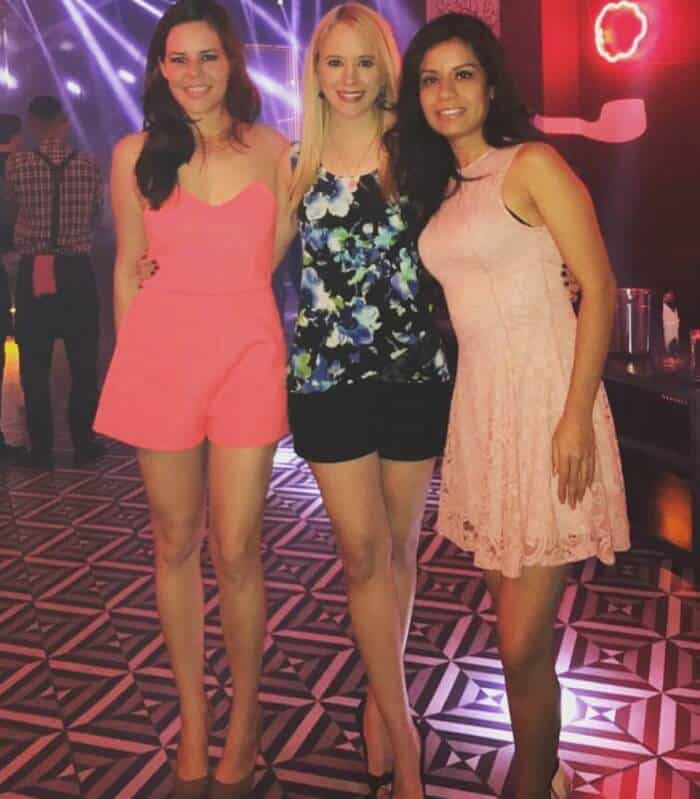 Monterrey seems to be a divided city. A clash of the poor and the posh allow for unique experiences as a tourist.
But one thing is for sure; you'll never lack places to see and things to do.
Nice places to hang out with your date
Monterrey nestles Mexico's wealthiest community, San Pedro Garza Garcia. Here money and luxury are the norm.
This largely commercial suburb is known for offering the best quality of life in the entire country of Mexico. Lined with shopping malls, elite restaurants, and business establishments, this is the perfect place to meet upper-class Monterrey women.
Good restaurants and bars to take your date to
Restaurants and cafes are always among the first choices when taking a woman out on a date. So in case you have already found a lovely local girl, you can treat your lady to a nice dinner and drinks at some of the following restaurants:
San Carlos
Coctelería Gabino
El Gran InvernaderoLa Nacional
Major Tom
Final Tips for Picking Up a Monterrey Woman
Be a gentleman
Mexico is still a developing country, and people can't afford luxury and fine dining. So, if you have the means, why not pamper your gorgeous Latina? You can start by paying for a nice dinner or movie tickets. You can also show your romantic side and buy her flowers or a small but meaningful gift.
Respect her religion and family
Religion has always been a hot topic in Mexico. It's fine if you don't practice yourself, but show your respect for her faith and devotion. The same goes for her family. Mexican families are big and very tight-knit, so either be respectful or refrain from passing comments.
Read between the lines
Latinas are very passionate and straightforward women. But sometimes, they say the opposite of what they think or feel. For instance, if you ask her if she is upset, she'll likely say No. She may also drop little clues when she wants something, saying, "my best friend's boyfriend got her an expensive watch for her b-day."
Get used to public displays of affection
Latin women are passionate and sensual and are not afraid to show it. You better get used to kisses, smooches, caresses, and hugs in public. If you were lucky enough to catch the attention of a beautiful Latina, she would show the world how much you mean to her!
Enjoy Dating Monterrey Women
Monterrey is a great place to visit and have a good time. You'll have an even better time with a nice woman in your company. Now that you have all the info and know the best places, you can get in action and start meeting Mexican women in Monterrey. Sign up to one of the dating sites listed above to get in touch with some local ladies!