Are you currently planning a trip to Playa del Carmen in Mexico?
Playa del Carmen, along with other towns along Mexico's Caribbean coast in the Yucatan Peninsula like Cancun and Tulum, is one of Mexico's most popular travel destinations (and the world).
You're just as likely to meet women here from other countries as you are to meet women from Mexico. Trust me, you'll have a blast, but it's important to know where to look!
Here are my top places to meet Playa del Carmen girls.
Date Playa Del Carmen Girls During the Day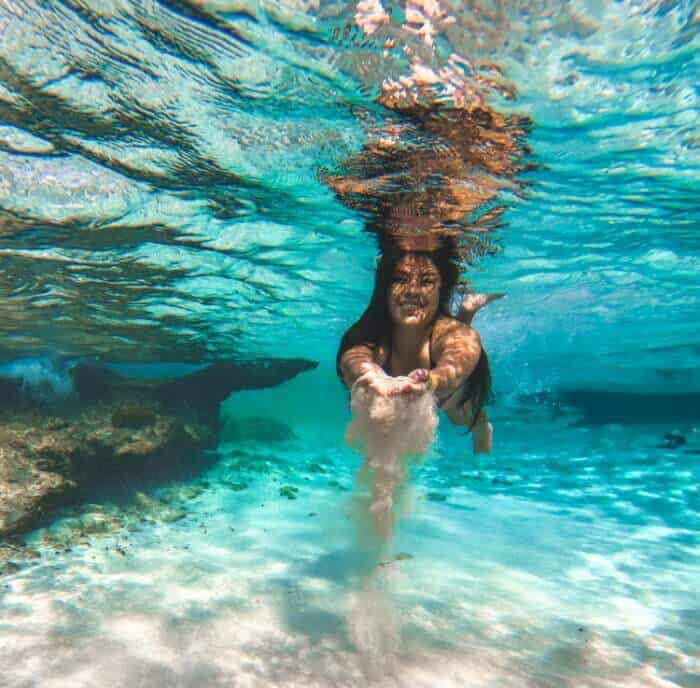 Playa del Carmen is located along the Caribbean coastline in the Yucatan peninsula, in the Mexican state of Quintana Roo. It's one of the most popular tourist destinations in the world because it's also a part of the Riviera Maya, a resort and tourism region noted for its white beaches, lush green jungles, and rejuvenating freshwater cenotes.
You'll likely arrive at Cancun International Airport before traveling the thirty miles south via car or bus to Playa del Carmen.
The best area to stick to in Playa del Carmen to meet people is Avenida 5, also known as Calle Quinta Avenida. This is the most touristy area in the town, with the most cafes, restaurants, bars, and shops to check out. There are also many people here, including lots of single women walking around either alone or in groups.
Shopping malls
Shopping malls and plazas provide you with a great opportunity to meet women going about their day while you're going about your own.
I suggest you check out the following:
Centro Maya Shopping Mall
Plaza Las Americas
Parks and outdoor areas
The main outside tourist attractions in the Riviera Maya region are the cenotes. These are warm freshwater ponds usually located in the jungles, though within walking distance of nearby roads. The well-known ones are frequently visited by tourists and locals alike, and you're likely to meet girls who are checking out the cenotes as well.
Landmarks and tourist attractions
The main tourist attractions in the Riviera Maya are the Mayan Ruins, most of which are within an hour's driving distance of Playa Del Carmen. As with the cenotes, the ruins are frequently visited by local and foreign tourists. When you see a woman catch your eye, just ask her to take a photo of you and get a conversation going from there.
Where to Meet Playa Del Carmen Girls at Night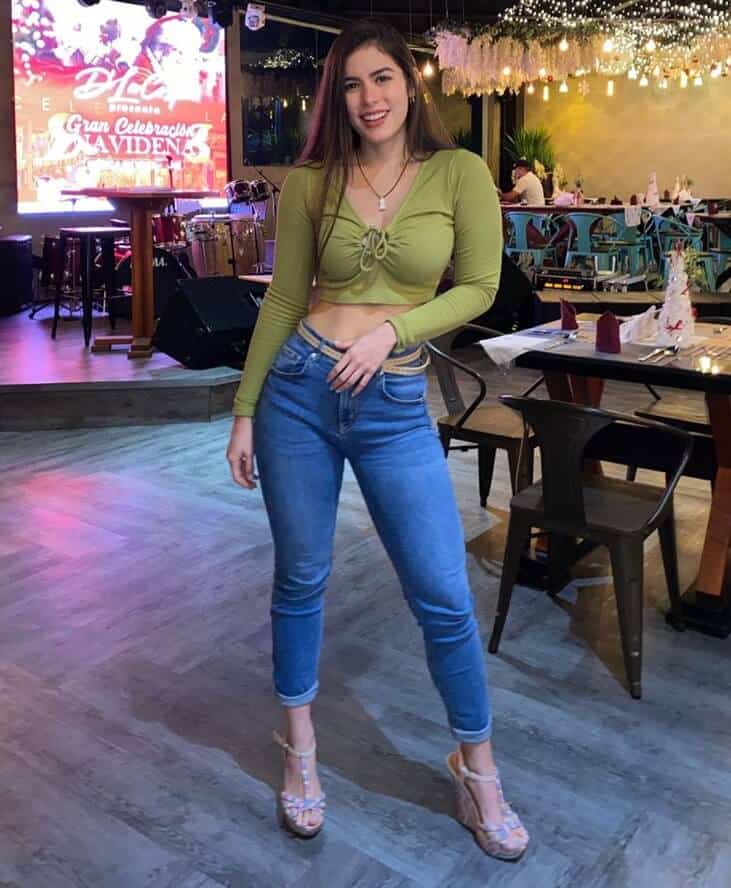 Playa del Carmen is a city that never sleeps, but it becomes even more alive and bustling at night. Again, Avenida 5 is a prime tourist area with many bars and clubs that become a big attraction after night falls.
Alternatively, you can also check out the Calle 10 and Calle 12 neighborhoods. They are both close to the beach, with many cafes, bars, and clubs to check out. If you spend enough time in any of these areas, you'll inevitably meet girls to meet up with later in the week after getting their numbers.
Additionally, most hotels and hostels in Playa del Carmen are located in or within walking distance of these areas.
The best bars and clubs to check out in Playa del Carmen include:
Mandala
Tribeca
Palazzo
Martina Beach Club
COol Beak Club
Santino Bar
Coralina Daylight Club
Dating Playa Del Carmen Girls Online
In existence since 1993, AmoLatina has an active daily user base of over 100,000 members, with most users falling in the 18 to 35 age range. The site allows you to browse other profiles and create your own for free. But to contact other members, you'll need to invest in credits using the pay-as-you-go structure.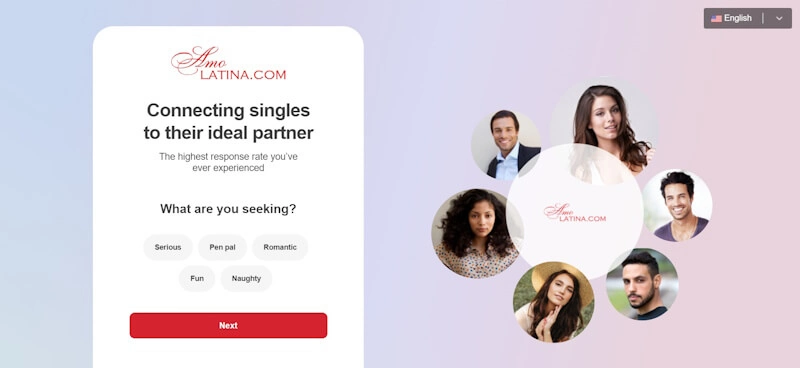 Prices:
1000 credits – $399.00
500 credits – $249.00
80 credits – $56.00
20 credits – $15.99
Pros:
Registration is very quick and easy
Available to use as a mobile app
You can start with a free version to browse profiles and create your own
Cons:
You need to buy credits to contact other members
Most members don't have detailed profiles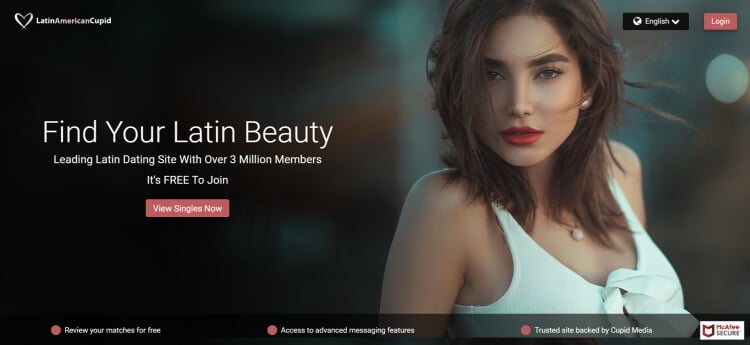 LatinAmericanCupid.com is one of the biggest dating websites in Latin America. It's popular both for those living in the region and those who are visiting. Most users fall into the 25-34 age range, and the moderators do a good job of approving and verifying profiles. It's free to create a profile and browse others, but you'll need to invest in a paid plan to communicate with other users.
Prices:
Gold Membership: $29.98 a month
Platinum Membership: $34.99 a month
Pros:
Profiles are very detailed
No disturbances from pop-up ads
Search options are very extensive
The fraud prevention team does a good job removing fake profiles
Cons:
No option for community or group-based engagements
No app available for users of iOS devices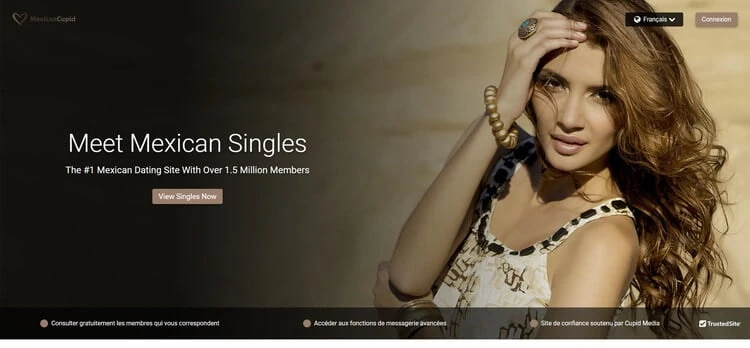 With over 100,000 active weekly members, Mexican Cupid is a good choice for people living in Mexico and those visiting the country. Approximately 40% of its membership base is actually from Mexico, but take note that only about 30% of its users are women. If you're a man using Mexican Cupid, the competition is strong.
Prices:
Platinum Membership: $34.99 a month
Gold Membership: $29.98 a month
Pros:
Most member profiles are very detailed
You can browse other profiles for free
A good choice for those seeking longer-term relationships
Cons:
No app available for users of iOS devices
Male profiles outnumber female profiles by a wide margin
Playa Del Carmen Dating Guide
If the first date goes well and you want to spend more time with her, what can you do? I suggest the following.
Nice places to hang out with your date
Spending the day at the beach is the obvious way to spend a day together in Playa del Carmen. Trust me, there's no shortage of beaches there!
Alternatively, you can also go for a walk in the Los Fundadores Park or otherwise check out any of the cenotes in the area.
Good restaurants and bars to take your date to
After spending the day together, go for dinner or drinks at:
Primo
Oh Lala
Fushion Beach Bar and Grill
La Casa Del Habano
Axiote Restaurant
Patanegra
Final Tips for Picking Up a Playa del Carmen Woman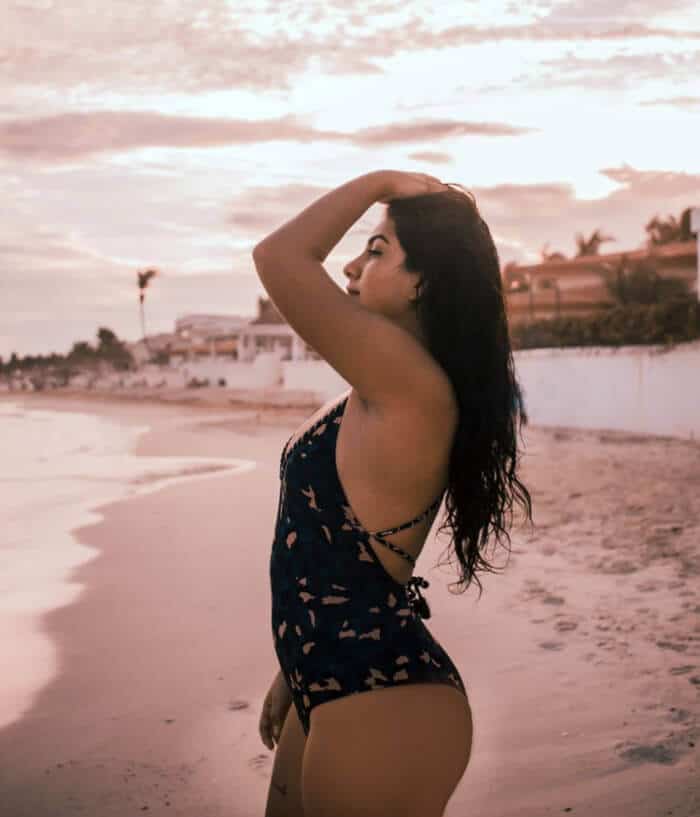 Here are my final tips for picking up women in Playa del Carmen:
Stick to the Touristy Areas
Mexico is a country with a well-known reputation for its violence. The touristy areas are definitely safer than the non-touristy areas (in general), so stick there. On that note…
Be On Your Guard
Practice good situational awareness, and don't flash valuable possessions while strolling through town. Also, make sure the bars and clubs or anywhere else you want to visit are within walking distance of your hotel or hostel.
Visit During Peak Season
The peak season in Playa del Carmen is from December through March. Yes, the prices are higher, and the beaches and city are more crowded, but this bodes well for you if you're going for the dating game.
Remember, you're just as likely to meet and date women from other countries as those from Mexico when you visit Playa del Carmen. Go where (and when) the crowds are, and you'll have more fun!
Make Your Approach Fast
Playa del Carmen is a fast-paced town where people are always doing something or on their way to do something. When you see a girl you like and want to approach her, you can't beat around the bush. Follow the three-second rule where you'll walk up to her and say or ask something within three seconds of seeing her.
Keep the conversation brief and make your interest in her clear, but without being pushy or aggressive. If she says or indicates no, just tell her that you hope she takes your approach as a compliment and then move on and try again.