The pristine beaches of Puerto Vallarta, a small resort town along Mexico's Pacific coast, attract tourists from across the world. If it is your next holiday destination, the company of a hot girl will spice up your trip and make it truly memorable.
As a frequent visitor to Mexico, I am compiling this article to serve as a handy reference to dating Puerto Vallarta girls. Here are the questions I'm going to answer:
Where to date Puerto Vallarta women during the day?
Where to meet Puerto Vallarta girls at night?
How to date Puerto Vallarta girls online?
Which are the best dating spots in Puerto Vallarta?
What are the final tips for dating Puerto Vallarta girls?
Dating Puerto Vallarta Women During the Day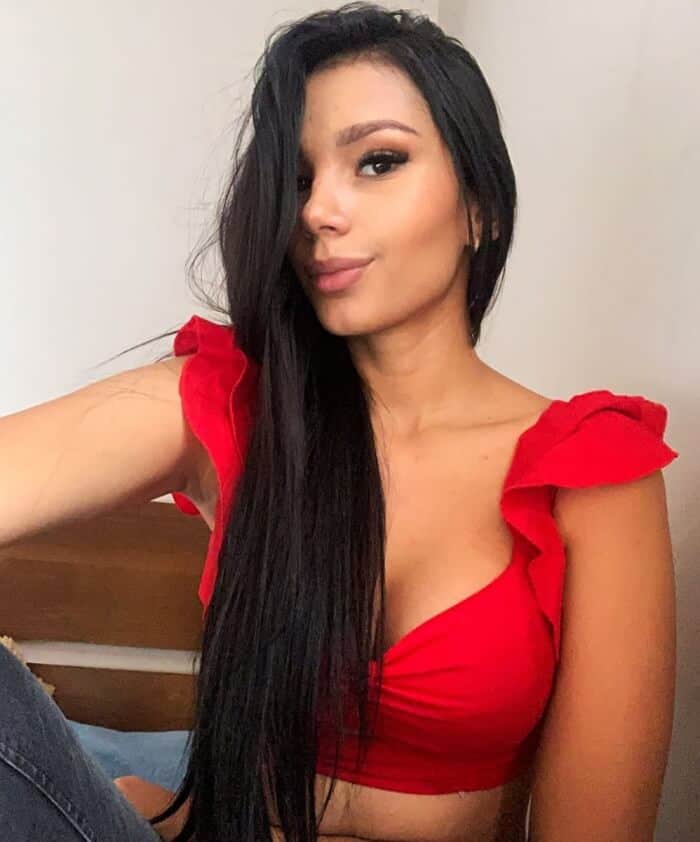 Puerto Vallarta is a small town with plenty of hotspots to keep tourists interested day and night. If you want to meet women during the day, you'll need to plan your game well.
Malecon area is the best bet to land yourself a date during the day. Women love its beaches, restaurants, cafes, and shopping centers. Being one of the town's busiest streets, you will find girls walking around all day. Theme cafes with music are the ideal places to unwind and meet new people.
Before you let your imagination fly, let me give you a reality check. Meeting girls during the day is often more difficult than meeting them at night. That is true for most countries around the world, and Mexico's Puerto Vallarta is no different. Other than time and patience, you'll need to play your cards right. If you're on holiday, I assume you'll have plenty of time, and for getting you up to speed on the dating culture, this guide will be a good bridge course.
Puerto Vallarta is full of tourist attractions, and you can pick your ideal settings to approach girls. Here is a category-wise break-up of the places I'd recommend, from beaches to cafes and shopping centers:
Shopping malls
La Plaza
Plaza Caracol
Peninsula Plaza Vallarta
Galerias Vallarta
Puerto Magico
Restaurants and Cafes
Juan Tiburon
Incanto Vallarta
La Leche
The Blue Shrimp Puerto Vallarta
Mexico Latte
Resorts, Landmarks and tourist attractions
Secrets Vallarta Bay (beach resort)
Friendly Vallarta
Cuale River
Lazaro Cardenas Park
Malecon Walkway
Playa Los Muertos
Where to Meet Puerto Vallarta Girls at Night
Puerto Vallarta is a unique town in many ways, and writing a night dating guide for it is easier than in other tourist cities. It comes alive at night when you have a large pool to play in, and your efforts are rewarded quickly, sometimes instantly!
Whether you are looking to meet girls for quick fun or seek long-term companionship, it is best to set up a base around Malecon or Paseo Diaz Ordaz. Once you find a hotel here, you will never need to look elsewhere for anything – singles hotspots to dance away the blues or beaches to relax. You could spend weeks here and not run out of options.
Two areas get crowded by Puerto Vallarta party girls during the night:
Downtown area Centro
The Old Town or Zona Romantica (Romantic Zone)
Centro is amongst the busiest area of the city after dark. As the Sun fades away, you'll find the nightclubs and bars of Centro lighting up, transporting you into a surreal world where strangers get together and dance the night away. Just walk through the area, and the lively nightlife will surround you. It is an ideal place for pub-hopping, and the general rule is to head to the one with the loudest music and the maximum number of people.
The Zona Romantica is on the other side of the mile-long Malecon. Easy access to beaches is the major factor differentiating it from Centro. Like the Centro, you'll be spoilt for choices regarding bars and nightlife. You could spend weeks here trying a new pub every day and still not run out of options.
Here are some of my favorite places in Puerto Vallarta to meet girls at night:
La Santa
Bar La Playa
Twisted Palms Lounge
Whether you are out during the day or at night, be prepared to approach girls even if they are hanging out in groups. Given the safety concerns, it is common for girls to go out in groups rather than alone, and you have to be confident enough to look them in the eye and ask them out – more on that later.
Dating Puerto Vallarta Girls Online
Most girls hanging out at nightclubs, beaches, and cafes are foreigners or from other parts of Mexico. The local girls may often be too busy with their work and studies to enjoy the nightlife. Online dating is the best option if you want to date native Puerto Vallarta women.
Online dating is popular across Mexico, and Puerto Vallarta is no exception. Although there's no shortage of dating sites in the country, I had the best experience with LatinAmericanCupid and AmoLatina. Here's a quick review of each of them.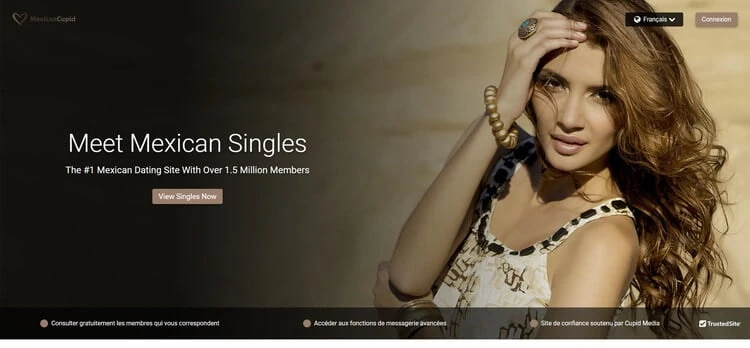 One of the 30+ dating sites owned by the renowned Cupid Media group, LatinAmericanCupid, is well known across the U.S., Mexico, and South America for its Latin user base. Its registration process is a breeze, and you'll be done within minutes. There are some rules to be followed while uploading photographs, which is a good attempt at screening out fake profiles. The bio section asks a lot of fields that, although optional, I'd recommend you to fill out. The more information you give its engine to work with, the better results it'll send your way.
Like any dating platform, fake profiles will find their way to you. You'll have a good time if you can spot them early and stay clear. If you plan to be in Puerto Vallarta for a few weeks, I recommend trying out the paid membership plans. The Gold membership plan starts at $29.98 monthly and comes down to $10 monthly if you pay for the full year upfront.
AmoLatina is another popular website focused on helping ex-pat singles find Latin American partners. It has an attractive interface, modern layout, and a mobile app to keep you engaged on the go. Registration is similar to other dating sites, where it asks you the regular, basic details, partner preferences, and some interesting information.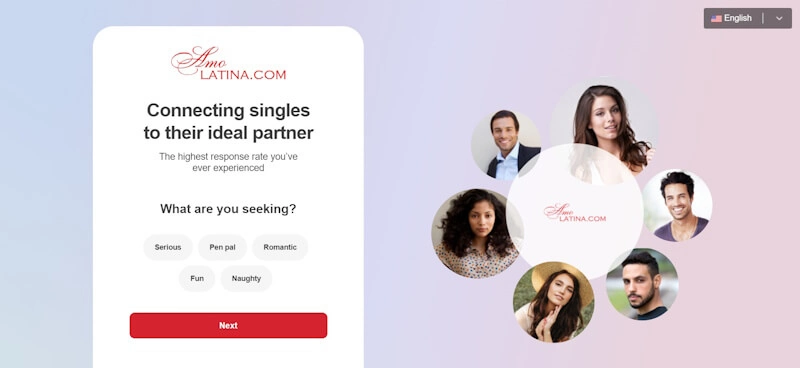 Contacting other users is fast, thanks to its video capability. As soon as you are done with registration, you'll have a list of available, ready-to-chat single girls pop up. There's a large user base, and things move fast here. Hence, leave your shy self behind, make your move, and move on quickly if things do not seem to work with one girl.
Puerto Vallarta Dating Guide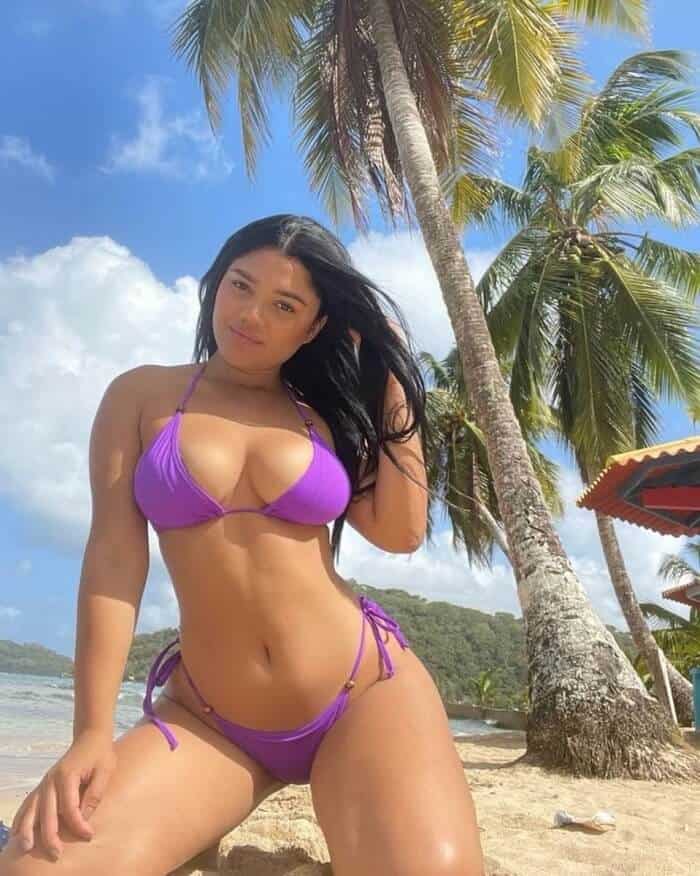 Nice places to hang out with your date
Getting a date is only half the story and sometimes easier than forming a bond and nurturing your relationship. Once you have a partner, you need to step up your game and make the right moves, as one wrong signal can ruin your effort and end your relationship.
You'll need to understand your girl's likes and plan your dates accordingly. She may be someone who likes quiet time on the beach or the kind who likes to party late into the night. Here are a few places that I'd recommend for hanging out with your girl:
Good restaurants and bars to take your date to
Le Kliff
116 Pulpito
Barcelona Tapas
No Way Jose!
Final Tips for Picking Up a Puerto Vallarta Woman
Now that you know the top places to connect with girls in Puerto Vallarta and where to take them once you start dating, let me give you the final few tips on picking them up. Besides the obvious, universal tips on meeting women, you need to know the local dating customs to have the best chance of dating them.
Look good
The first impression is the key to your dating future and can make or break things instantly. Mexican women are well educated and won't just present themselves on a platter at the sight of a foreign man. They like attractive men who are different from locals. Go with a nicely buttoned shirt, jeans, and shoes to stand out from the rest.
Learn Spanish
That will help you throughout Mexico, South America, and even the U.S. and western Europe. It'll be easy to communicate with local women. A well-dressed, Spanish-speaking accented foreigner can be too good to resist for the Puerto Vallarta girls.
Read between the lines
Mexican girls are verbally capable. They can conceal the true meaning of their words by planting a naughty word or two within a normal-sounding sentence. She may move on if you are too slow to take the hint.
Now that you have the complete guide to dating girls in Puerto Vallarta, it is time to step out and put these tips to use. Keep trying, and you'll have a great time!