From my recent visit to Brazil, I picked up some useful tips to help you get through the Brazilian dating culture.
In this guide, I'll cover everything about dating women of Rio you should know:
Best places to meet Rio de Janeiro girls during the day
Where to meet women in Rio at night
Online dating in Rio de Janeiro
Rio de Janeiro dating guide
Want to know more? Read on!
Top Places to Meet and Date Girls in Rio de Janeiro During the Day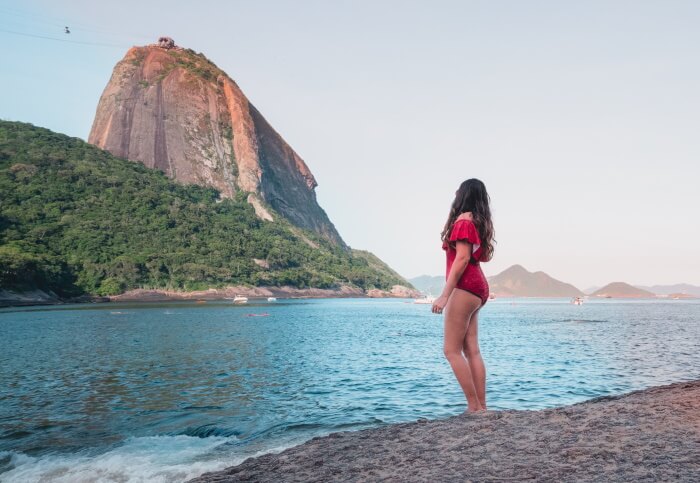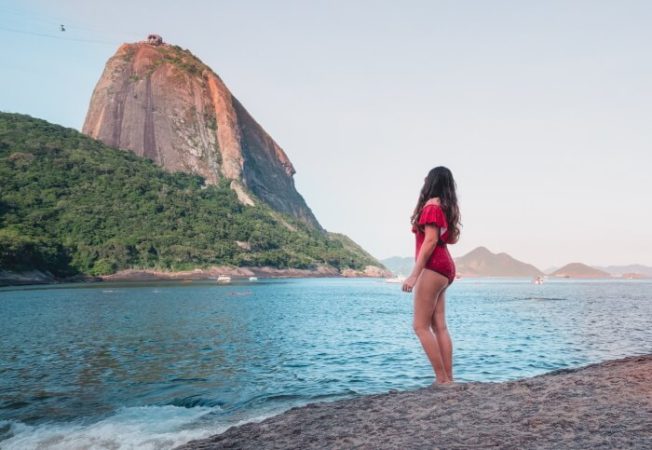 The obvious place to meet local Rio girls is at one of its gorgeous beaches. And out of all the city's beaches, Ipanema beach and Copacabana beach are probably your best shot.
However, it's not always so simple to meet Brazilian girls at the beach, so if you'd rather stay off the sand, you can stroll among the nearby bars and cafés.
Shopping malls
Although the beaches in or around Rio de Janeiro are the finest places to meet women, you can also try one of the many shopping malls, especially if the weather is bad. Finding a spot where you can start a conversation is the main goal, so busy areas are good for finding dates.
Retail Rio Sul, a shopping center adjacent to Copacabana, is the best one in Rio. It's also worthwhile to visit the Ipanema Leblon mall. You should have no trouble finding a ton of attractive women to approach there if you spend some time looking around.
Parks and outdoor areas
The various tourist attractions and well-known sites in Rio are only one of the fascinating and fun things to do there. If you're lucky, you can run into many ladies there, from Brazilian tourists to local Rio females who are on vacation.
Some of the best parks and outdoor areas where you can try your luck are:
Tijuca National Park
Parque Eduardo Guinle
Parque Lage, R. Jardim Botânico
Landmarks and tourist attractions
Rio has one of the most stunning natural backdrops for a city in the entire world. These are the ones definitely worth visiting:
Lapa Arches
Teatro Municipal
Prainha Beach
Barra da Tijuca Beach
Parque Lage
Lagoa Neighborhood
However, be aware that during the high tourist season, they might become very crowded on the weekends.
Where to Meet Single Women in Rio de Janeiro at Night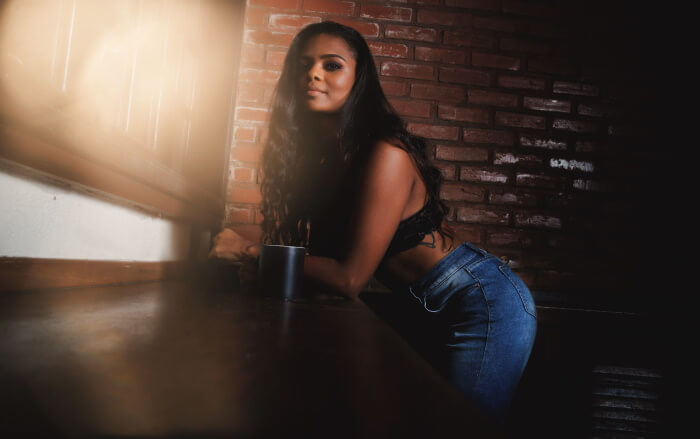 The ideal time to meet Brazilian women is unquestionably at night. Your first choice for a hook-up should be the Copacabana neighborhood. The area is active, safe, and has a good vibe overall. In the evening, the beach also offers a romantic ambiance. Checking out the Lapa district nightlife is also worthwhile.
Best nightclubs for hooking up in Rio de Janeiro
Rio Scenarium
Casablanca Night Club
Dolce Vita
Portal Club
Teatro Odisséia
Best bars for picking up Rio de Janeiro women
Bip Bip
Explorer Bar
Beco das Garrafas
Bar e Restaurante
Bar Bracarense
Meza Bar
Trapiche Gamboa
Meet Single Girls in Rio de Janeiro Online
Here are the best Brazilian dating websites and apps where you can meet beautiful Brazilian women.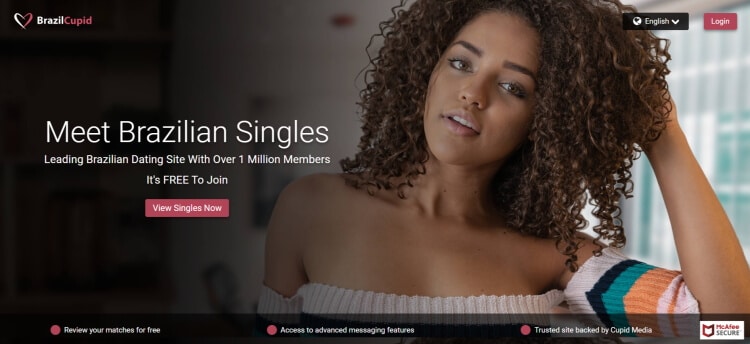 As one of the top Brazilian dating apps, Brazil Cupid features translation services, simple account creation, video and text chatting tools, member verification, and much more.
However, you'll have to become a paying member to access all the features and use the platform without restrictions. For either a Platinum or Gold subscription, a single month will set you back between $29 and $35.
The best thing about this online dating site is how easy it is to highlight your greatest qualities and develop passionate relationships with Fortaleza and Brazilian women, even if you are not from those countries.
You can use your iOS or Android smartphone to access BrazilCupid.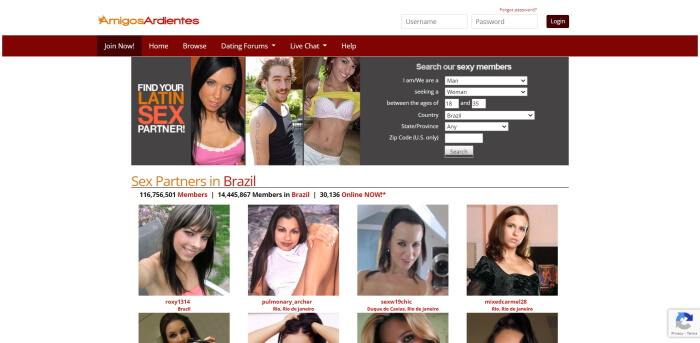 Amigos Ardientes is a dating site welcoming and accepting of all people, especially the LGBTQ+ community.
Some of the great features on the site are virtual gifts, webcam chat, and advanced search filters.
Since the site doesn't offer any trial membership options, you'll need to pay for a premium subscription starting at $20.
The site has extra security measures to ensure that the people you connect with are real. For this reason, all posted profile pictures require manual approval, while user profiles aren't visible to users who aren't signed in.
The app is currently not available for Android or iOS devices.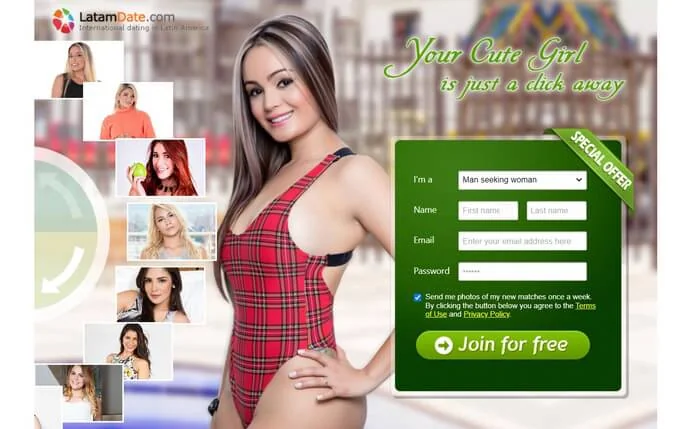 LatAmDate is a very popular dating site among Brazilian single girls looking for a serious relationship.
The site offers many basic free services for standard members, such as viewing profiles, viewing public photos and profile information, contacting support, creating a list of favorites, and initiating conversations.
To access advanced features, however, you'll have to upgrade to a premium subscription. Upon registration, you'll receive some welcome credits that you may use to send emails and love letters, chat with others in real time, make video and phone calls, or send virtual gifts.
There is an app available for Android devices.
Rio de Janeiro Dating Guide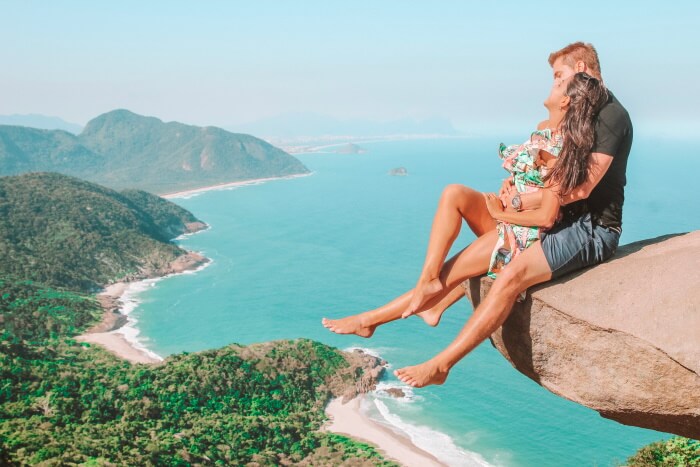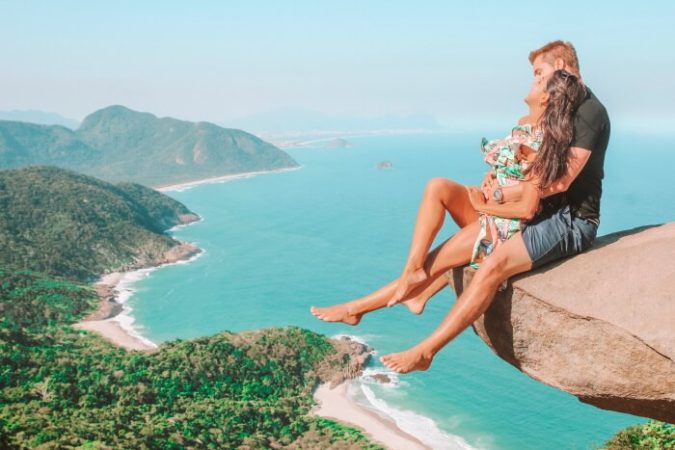 Meeting a Rio de Janeiro girl is only the first step; now, you'll need to take her on a date. Don't fret; I've got plenty of romantic restaurants and bars to recommend, so read on!
Good restaurants and bars to take your date to:
Lasai
Explorer Bar
Pergula
Gurume
Cipriani
Don Camillo
Adega Pérola
Nice places to hang out with your date
Hanging out at the beach is always a great idea, but there are also some other romantic places to take your Brazilian date to, such as:
Jardim Botanico
Ilha Grande
Parque Lage
Cachoeira do Horto
Pedra Bonita
Sugarloaf Mountain
Christ the Redeemer Statue
Joatinga
What You Need to Know Before Dating a Woman from Brazil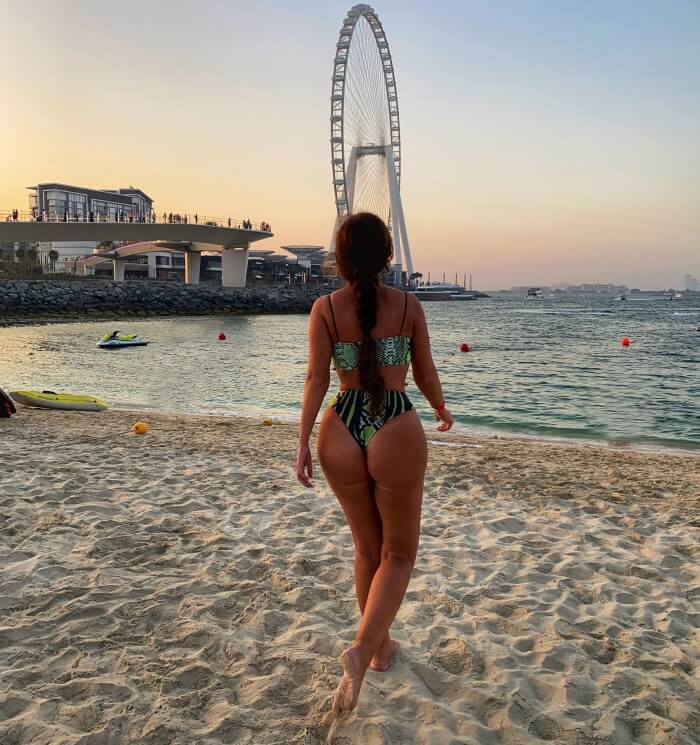 Many men assume that these women are eager to date anyone simply because they have attractive body types and are flirtatious. But for these girls to reciprocate, men need to put forth some effort.
Here are some essential details concerning Brazilian women that you need to know:
Brazilian culture is lively and upbeat. The heated temperament of ladies in this Latin American nation is one of a kind. They have an optimistic attitude toward everything in life.
Brazilian ladies aren't afraid to show their emotions. They genuinely enjoy life, are funny, and constantly find an excuse to throw wild parties.
Beautiful Brazilian girls are independent and value freedom. Although they are amicable, they take romantic relationships very seriously.
Make sure to read this post to know how to impress Latina.
Important Tips For Visitors to Rio
Most people know that Brazil is a dangerous place, so every travel book will advise staying in Ipanema or Copacabana. The majority of tourists choose to lodge in these safer and nicer-looking regions. Having said that, you should still stay vigilant because this city really has rough edges. You can use the metro or get a taxi if you decide to go downtown.
Although safer, staying in these tourist regions is very expensive, so finding a cheap hotel may be challenging. Also, many hotels charge an additional fee if you want to host guests.
Getting a flat or Airbnb instead (after confirming that visitors are permitted) is typically a better choice than a resort or hotel.
The best time to travel to Rio is during Carnival, which is held annually in February or early March. This event is on many people's bucket lists and may be the largest party you'll ever see.
Enjoy Dating Rio de Janeiro women
Rio is a fantastic destination with lots of opportunities for having fun. With a nice woman by your side, your time will be even more enjoyable. If you read through the guide, you should now be fully informed and aware of all the best locations in Rio de Janeiro to meet single women. To connect with some local girls, register with one of the dating sites mentioned above.
If you plan on extending your stay in Brazil make sure to read where to meet and date Sao Paulo girls!