Brazil is a country that has it all: beautiful beaches, nice weather throughout the year, and attractive women. If you're already packing your bags and wondering where you can meet single women in Sao Paulo and make the most of your trip, stick with me!
I've visited Sao Paulo a couple of times and spent enough time in the city to learn everything about its dating scene. So read on and find everything there is to learn in this guide.
We'll cover topics like:
Dating Sao Paulo girls during the day and at night time
The online dating scene in Sao Paulo
What you need to know before dating a Brazilian woman
Tips for tourists and ex-pats in Sao Paulo
Let's dive in!
Best Places To Meet Single Girls in Sao Paulo During the Day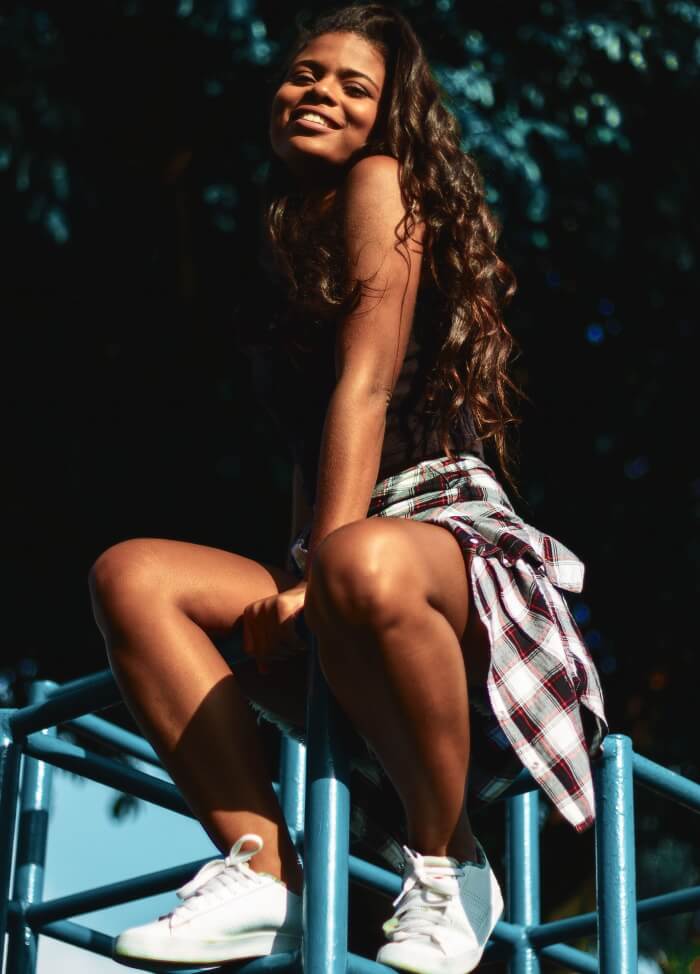 Playing a day game here isn't impossible, but there are certain considerations you should make beforehand to succeed.
The first is that there are a lot of people living here, and in large cities like this, people are frequently in a hurry and don't want to be disturbed. This implies that it won't be so simple to identify appropriate spots to approach ladies.
Additionally, Brazil isn't exactly known for its safety, so if you approach a Sao Paulo girl who doesn't know you, she could assume you're attempting to rob or con her.
While I'm not suggesting you should never try your day game, I advise that you do it cautiously and with our tips from this guide in mind.
So, where are some popular spots in Sao Paulo to meet single ladies during the day?
Since this city is all about big business, a lot of professional ladies can be found in Pinheiros, the Business District, and all across Jardins. Your best chance to meet them would be in the nearby cafes, pubs, and restaurants during lunchtime or around 5 or 6 o'clock.
Shopping malls
When it comes to meeting ladies indoors, shopping malls are the obvious choice. The following are the ones you should check out:
Aricanduva shopping centre
Rock Mall shopping centre
Shopping Cidade
Parks and outdoor areas
If the weather is nice, checking out Sao Paulo's parks will bring you a ton of chances to meet a local girl. Make sure to visit the following ones:
Ibirapuera Park
Trianon Park
Landmarks and tourist attractions
The touristy places may be overwhelming at times, but there you may meet not only local Brazilian girls but foreign women as well. These are the ones I recommend visiting:
Contemporary Art Museum
Farol Santander
Football Museum
Where To Meet Sao Paulo Women at Night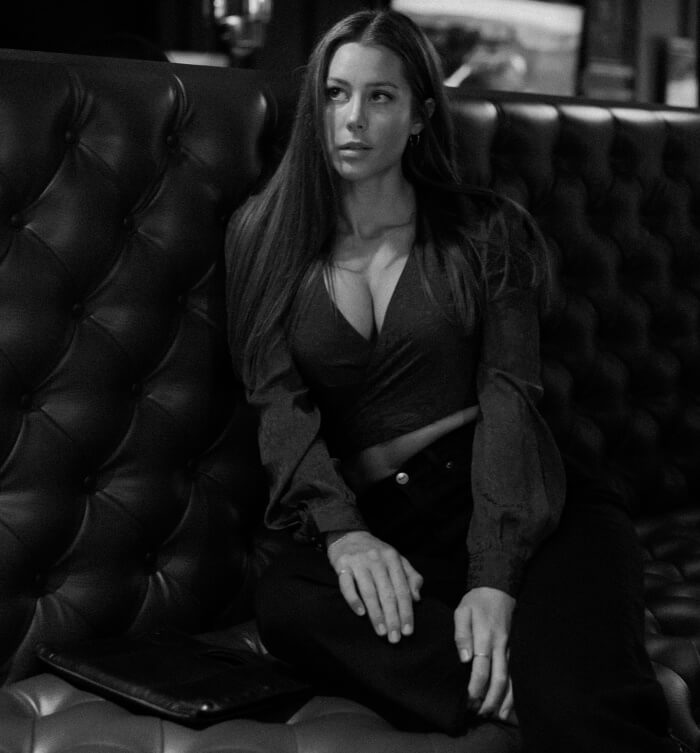 Whatever your budget, Sao Paulo offers a vibrant and diverse nightlife scene that will suit your needs. It's also one of a handful of places on the planet where the party never stops. Every night, you may find people having fun in the city's numerous bars, live music venues, lounges, nightclubs, karaoke bars, art galleries, restaurants, and pubs.
There are a couple of things you may do to dramatically improve your odds of hooking up here. Learning Portuguese would be the first step.
Secondly, and most importantly, learn to dance samba. Brazil is famous for its carnivals and wild parties, so everybody there seems to dance like a pro.
If you want to up your night game, start by learning some moves. A foreigner on the dance floor in Sao Paulo will catch every local girl's attention. Even though it will take effort to hook up with girls, knowing how to move to local tunes will greatly improve your chances!
There are many places to go out and party in Sao Paulo, but Pinheiros is typically regarded as the best neighborhood for visitors to stay in. It is a great part of town, has many restaurants and singles pubs and clubs, and is generally safe.
Paulista, Jardins, Itaim Bibi, and the area surrounding Vila Olimpia are other areas with good singles nightlife. Many of those areas are found in or close to Pinheiros.
For those seeking fun outside of the city, Campinas is an hour's drive away, and Foz do Iguacu is another fun place to try to meet women in Brazil.
Best nightclubs for hooking up in Sao Paulo
These are the best nightclubs in the city where you can meet Brazilian girls:
Le Rêve Club
Lions Nightclub
D-Edge
Terraço do Leo
Lab Club
Ursound
Yacht Club
Morfeus Club
Best bars for picking up Sao Paulo women
Checking out these bars is also worth a shot:
O'Malley's
Bear Bar – Paulista
Balsa Bar
Bar Charles Edward
Guarita bar
Must Bar
Meet Single Girls in Sao Paulo Online
The best way to meet women in Sao Paulo is the same as anywhere else in the world today – on online dating sites. The followings are the best and most popular Brazil dating apps and sites among singles.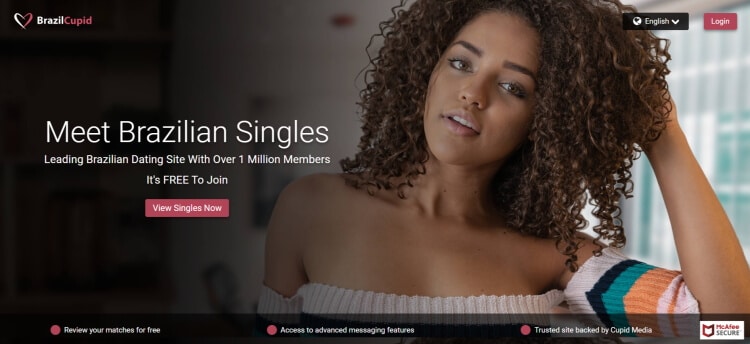 Brazil Cupid is an international dating site that focuses on bringing Brazilians and individuals from other countries together. More than 1.5 million people use this service, and they come from various parts of the world.
Brazil Cupid has a simple, free, and quick signup process that only takes a minute. A new user may also register using their Facebook account.
Even though this service offers many great communication features, most are only accessible to premium users. The site offers two paid subscription plans with different features.
You get access to all the premium services with a Platinum subscription, including online translation, advanced search, concealing your profile, and unlimited chatting with all users. The price for the Gold package is $29.98 per month, while the Platinum plan is $34.99 per month.
You can download the BrazilCupid mobile app on the Google Play App Store without charge.
This popular dating service aims to connect Latinas with potential partners from all over the world. One reason this premium Latin dating site is so popular among its users is the high success rate in making good matches. People with all sexual orientations and ethnic backgrounds are welcome on the website.
The registration process is totally free. It usually takes around 8 to 10 minutes to set up an account and begin using the many features the dating platform offers.
The website is simple to use, and there are no problems with crashing features or links from third parties. The search function is rather sophisticated and specifically designed to pair you with compatible singles.
Since the website relies on credits, you'll have to pay for almost all of the platform's activities. Various credit packages are available, depending on your spending limit. I suggest getting a beginning package of 60 credits for $299 so you can test out the services.
Although LatinaBeautyDate doesn't have a dedicated mobile app, the mobile version of the website loads perfectly on all devices.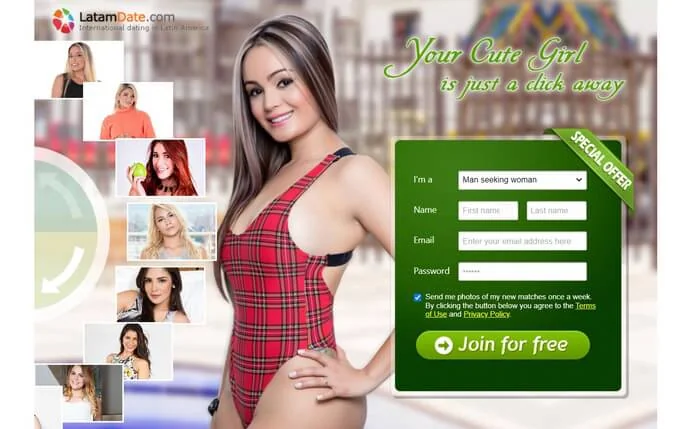 LatamDate is an online dating service that caters to single Latinas looking to date single Westerners. Since its founding in 1998, the site has assisted many single individuals in finding their true love.
LatamDate, like the majority of online dating sites, prohibits non-registered users from seeing profiles or sending messages to registered members. Although the registration procedure is quick, you must wait until your profile is confirmed.
The site charges a price for all its features, including messages, video conversations, and advanced search options to locate a compatible match.
This website gives users credits and payment for the features, in contrast to other online dating services that rely on paying for a membership. For instance, viewing one photo costs 1.5 credits, a conversation costs 0.5 credits every 5 minutes, and audio messages cost 0.3 each.
There is a mobile app available for free for IOS and Android devices.
Sao Paulo Dating Guide
Now that you are aware of all the top locations to look for single women, it is time to take a look at our dating guide.
Good restaurants and bars for a first date
Here is my selection of Sao Paulo's most romantic restaurants to take your date to:
Ruella
Cantina Gigio
Consulado da Bahia
Dona Vitamina
Figueira Rubaiyat
Terraço Italia
Most of these restaurants are found in the Pinheiros or Jardins neighborhoods. If you'd want to have your date somewhere more laid-back, like at a bar or lounge, you may try:
Brasserie Le Jazz
Bar do Biu
Bar Barreto
Nice places to hang out with your date
If you'd rather take her on an outdoor date, there are various parks nearby, such as Ibirapuera Park, which make a wonderful place for a day date. Alternatively, you might go to the beautiful area known as the Sunset Square, popular among tourist and local couples alike.
There are numerous excellent museums in the city. The Museum of Art of Sao Paulo and the outdoor markets on Paulista avenue would be ideal for a date day. Also, if she likes sports, you could visit the Football Museum together.
What You Need To Know Before Dating a Brazilian Woman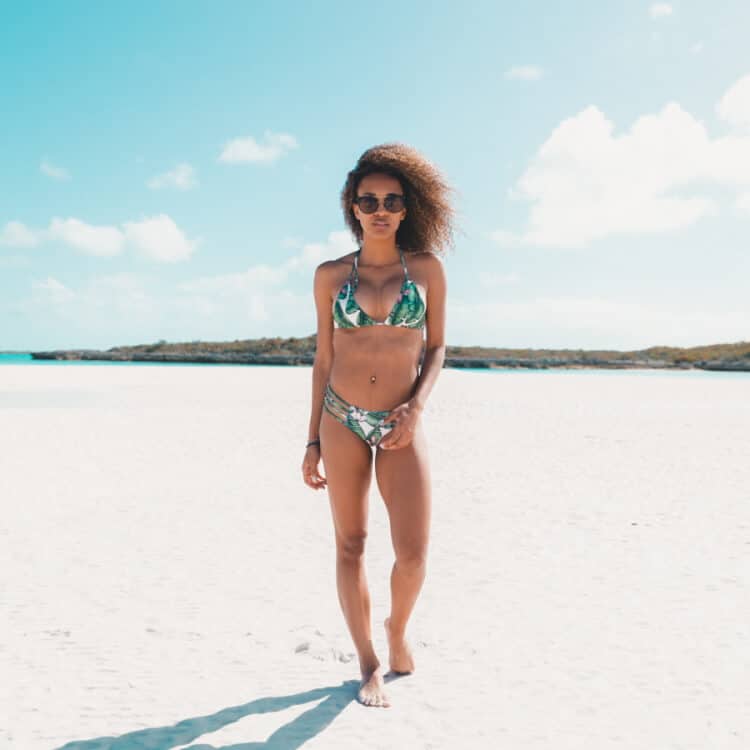 Here are some things to keep in mind before you take her on a first date:
A Brazilian woman will go above and beyond to appear stunning when she has a date.
Make sure you look presentable and take her to a reputable restaurant at the very least. Brazilian ladies tend to focus more on how tidy and well-groomed you appear than the clothes you wear.
A Brazilian woman wants a man who can carry on a stimulating conversation.
Almost all Brazilian women lament the shallowness of Brazilian males, so this is your chance to stand out. Display your diversity of interests and take an interest in her life, goals, and aspirations. Encourage her to pursue these goals and aspirations. She will appreciate it more than you know.
Brazilian women are quite certain of their desires.
She will provide you with a lot of signals throughout the date. Brazilian women also like seducing Western men and being in charge of the situation, something they are unable to achieve when Brazilian men are in charge. Make her believe that your life is in order and that you are aware of your goals.
Tips for Tourists and Ex-Pats in Sao Paulo
This is not the kind of city where you can leave the pub drunk and take walk home alone after it gets dark. Since safety in this city is a major concern, try to spend time in a safe neighborhood such as Pinheiros.
If you have the money, order a taxi from a reputable company such as Taxi Alex or Taxi Guarulhos and avoid spending more than a few minutes on the streets at a time. To avoid being caught in the awful traffic in this city, become familiar with the metro map. Since the airport you'll be flying into is rather distant from the city, riding the subway into the city or out of it will save you a ton of money.
Enjoy Dating Sao Paulo Girls
Sao Paulo is definitely one of the best places to visit and have a great time. And with a nice woman in your company, your trip will be even more unforgettable.
You now have all the info and know all the places where you can meet and date single Brazilian women in Sao Paulo. Sign up for one of the dating websites listed above to get in touch with some local women!
If you plan on extending your stay in Brazil make sure to read where to meet and date Rio de Janeiro girls!