Tijuana is a relatively unexplored border city situated along Mexico's Pacific coast. Read on if you are looking for a handy guide with top places to meet girls in Tijuana.
A visit to Tijuana can be fun if you are at the right place at the right time. In this article, I've outlined the city's single hotspots to be visited during the day and night. That makes for a customized Tijuana dating guide that will come in handy during your visits.
This guide would not have materialized if my friend had not insisted that I explore Tijuana during one of my routine trips to the U.S. Once I explored the city, there was no stopping me, and I just couldn't get enough of it.
Tijuana is a hidden paradise if you want to mingle with local women. I've been on many dates with them, and each outing gave me a different perspective on the prevailing dating norms. However, you must play your cards right and know where to look.
In this article, I've condensed my years of dating experience across Tijuana into the following short sections:
Where to meet Tijuana girls during the day
Where to date girls in Tijuana at night
What are the best online dating sites in Tijuana
My best tips for picking up Tijuana women
Let me get you up to speed with the Tijuana dating scene without further ado and offer some handy tips to impress the women you pursue.
Where to Date Tijuana Girls During the Day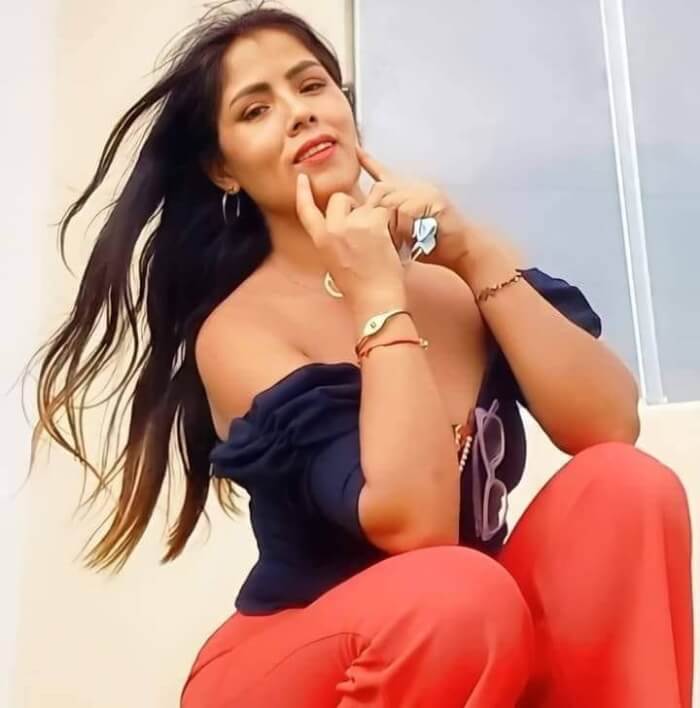 Before you step out to explore the city on your own, be mindful of your surroundings and minimize jaywalking. Tijuana is not the safest place to be walking around, especially for tourists. Dress casually, avoid carrying cash and expensive gadgets, and do not flaunt wealth (jewelry).
Scared?
Let me reassure you that all is not doom and gloom in the city. There are plenty of safe places to scout and meet single women. Your best shot at meeting single women during the day is around busy streets and shopping centers.
The beaches and busy areas such as the Zona Rio, Zona Centro, downtown, and Zona Norte are some of the safest tourist areas. Here is a category-wise list of places where I had some of my best experiences:
Shopping malls
Otay Mall
Plaza Roma Bonita
Galerias Hipodromo
Plaza Comercial Pavillion
Parks, Beaches, and outdoor areas
Parque Morelos
Amistad Park (Parque de la Amistad)
Playas de Tijuana
Landmarks and tourist attractions
Tijuana Cultural Center (CECUT)
Avenida Revolucion
Estadio Caliente Xoloitzcuintles
Mullme
El Popo Market
Casino Caliente
Estadio Gasmart
Where to Meet Tijuana Girls at Night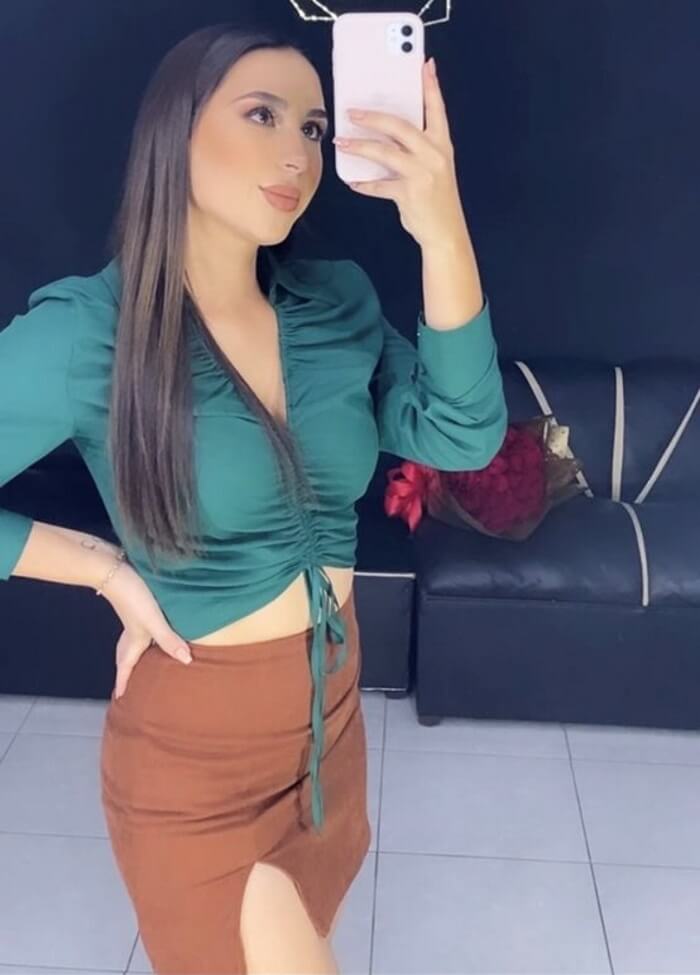 The night scene will pleasantly surprise you if you find the day game underwhelming. Some areas spring to life after dark. Before letting your imagination loose, keep in mind that this is not the safest city, and you need to be more cautious after sunset.
Whether visiting the city for the first time or having been here, you will have a great time around Avenida Revolucion. I'd strongly recommend sticking to this area if you are new to the city. It is a commercial center and attracts a lot of working single girls after office hours, both locals and ex-pats. The restaurants, cafes, and nightclubs in the areas have perfect settings and offer many opportunities to interact with single women looking for company.
You need to be careful of the rampant prostitution, which also comes alive after dark. Though there are dedicated red light areas that I won't talk about (because this is a dating guide!), it's common for sex workers to scout their customers in reputed clubs.
Here are some of the most entertaining hangout places in Tijuana at night:
Marko Disco
Deck22
Club Fusion
El Bohemio
Escape Club
Border Psycho Brewery
Cerveza Fumes
Club Extasis
Dating Tijuana Girls Online
Online dating is a great way to utilize your time and have a few contacts handy before landing in the city. Basis personal experience, I would restrict my recommendations to the following two sites, though there are plenty of them to explore Tijuana girls.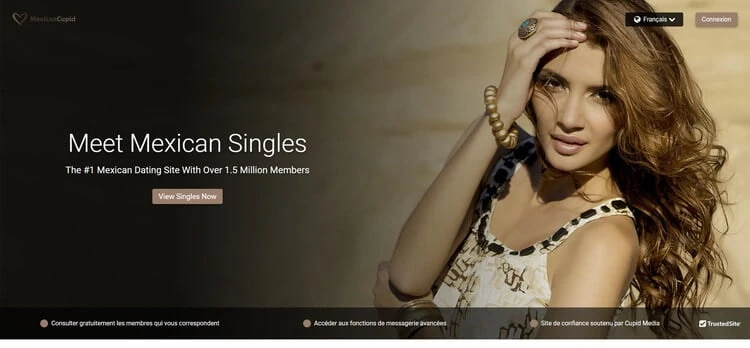 Mexican Cupid is a platform focused on connecting single Mexicans with the world. Given the high tourist footfall in Tijuana, this is the perfect website to find yourself an exciting female company.
There are over 350.000 members on the website with a near-even gender distribution, and the 25-34 age group is the majority. Although men dominate the activity, there are enough females to pursue if you are smart with your filter selection.
The registration process is so easy that you don't even need to verify your email, making it easier for fake profiles. However, there is strict moderation in place to weed them out. Free membership is a good way to test the waters, but the real value lies in its Gold or Platinum plans, starting at $11.25 per week. The site is known for stable, long-term relationships.
AmoLatina has everything you want in a dating site – a large, diverse user base, easy registration, and a lot to do for free members. Founded in 1993, AmoLatina is tailored for international users such as you, seeking the companionship of Central and South American singles.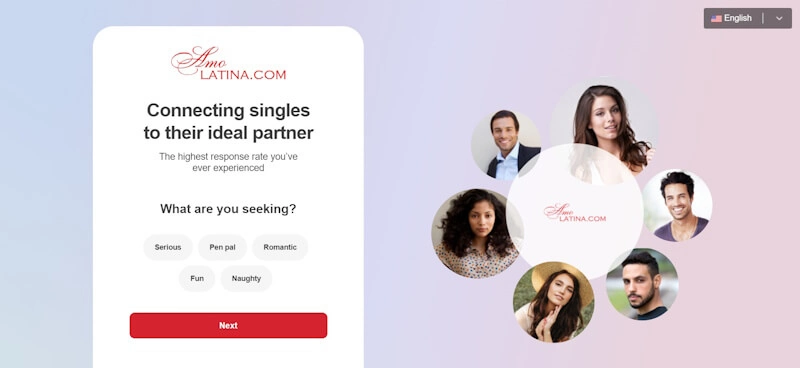 Its mobile app, available for Android and iOS, is icing on the cake, particularly if you have a busy schedule. The site has evolved into a tech platform that offers various communication modes, media exchange, and much more. Whether you are looking for a long-term partner or a short fling, there is something for everyone.
You'll find plenty of filters to zero in on matching profiles. However, the paid version is where the real action is. Its virtual currency (credits) based membership starts at an affordable $15.99. The site's strict stance and prompt action on reported offenses make it safe for tourists, though a bit of caution never hurts.
Tijuana Dating Guide
Getting a date is just the beginning of your relationship. To nurture it into something meaningful and have an unforgettable international dating experience, you need to pick your spots thoughtfully. After all, you would not like to take your date to the same noisy nightclubs and bars you first met her.
The setting for your initial dates should be romantic without being too quiet. It should promote conversation and have light music to set the tone for the evening. And yes, it should have a cuisine that appeals to her taste buds.
Here are some interesting places to take out your date to:
Mission 19
Villa Saverios
Fin de California
Lorenza
Lobby Bar (Tijuana Marriott Hotel)
Final Tips For Dating Tijuana Women
To ace the dating game, you need to know the universal norms and local customs. While there's plenty of literature about the former, there are precious little offering dating tips specific to Tijuana.
In this section, you will find a combination of both to get the best out of your dating experience.
Be a good listener
"Mexican women talk a lot" is a stereotype that might have some good reason behind it. Without probing it further, let me tell you that you do your chances no harm at all by listening to her. It will make her comfortable and set the tone for long, interesting conversations.
Take the lead
Given their traditional upbringing, Tijuana girls like men who are in control. Whether planning an outing or deciding what to watch, be assertive with your choices (without acting like a control freak). They like their men to be in charge; things will be spicy if you act like one.
Compliment her
Women like to put in extra effort to dress up. What they like even more is their efforts to be noticed. Once you compliment her for the little experiments she does with her looks; she'll know she has your complete attention.