Bogota is a vibrant, bustling city that offers countless opportunities for meeting and dating Colombian girls. If you're planning a trip to the city and are wondering where you can meet single women in Bogota, stick with me because, in this dating guide, I will share everything I have learned from my trips to Colombia over the years.
I'll cover:
Where to meet and date Bogota girls during the day
Meeting singles in Bogota at night
The online dating scene in Bogota
Tips for dating local girls
Let's dive into the Bogota dating world!
Best Places To Meet and Date Girls in Bogota During the Day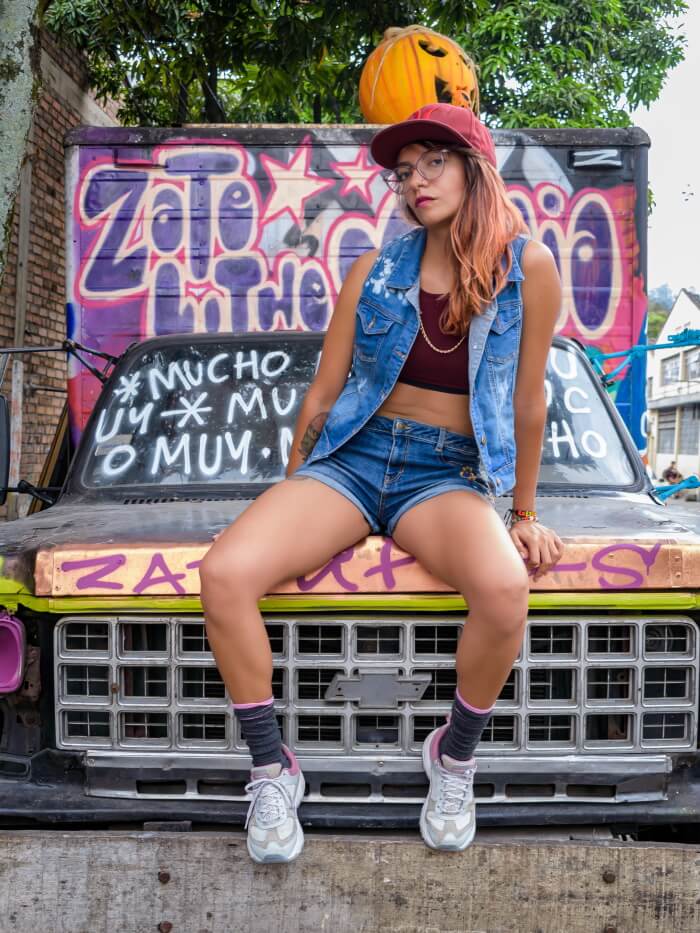 Bogota ladies are communicative, easy-going, and extroverted, so your chances of finding the ideal woman to spend time with are pretty good. There are several locations where you may meet Colombian ladies if you're staying in this flourishing metropolis.
Zona Rosa, aka Zona T, and Chapinero are the more upscale neighborhoods in Bogota with lots of exclusive nightclubs, bars, and restaurants. Another great option for meeting ladies is La Candeleria, which is a popular tourist destination in the Old Town area. There, you can meet both local and foreign women, which significantly expands the dating pool.
These three areas are also the safest in the city and have the highest concentration of women who can speak English.
Shopping Malls
Shopping centers are always a great area to start looking for women to date in Latin America (and anywhere else, for that matter). Bogota women frequently shop alone or with their best friends, depending on the mall. In any case, just approach them, ask a casual question to break the ice, and start chatting. If you know some Spanish, that would be a huge plus!
My favorite malls to check out are:
Andino Mall
Plaza de las Americas
Shopping Mall Atlantis Plaza
These are some of the busiest shopping areas in Bogota, and they will definitely provide you with a fantastic opportunity to meet ladies while you're there.
Parks & Outdoor Areas
It's crucial to keep in mind that crime is widespread on Colombia's streets, so the country isn't exactly the safest in the world. For this reason, I wouldn't recommend spending too much time in suspicious places only for the sake of meeting ladies.
The good news is that the city has a lot of safe parks and outdoor gathering places where you will get plenty of opportunities to meet Bogota ladies. So make sure to visit at least some of these places:
Metropolitan Park of Simon Bolivar
La Candeleria
University of La Salle & Catolica
Parque de la Independencia
Again, I advise avoiding going there alone at night if you're unsure about the neighborhood.
Landmarks & Tourists Attractions
Going to some of the city's most well-known monuments and tourist hotspots is another way to meet Bogota ladies. The following places are definitely worth visiting:
Zona G
Paloquemao Fruit Market
The Bolívar Square
Santa Clara Museum
Since these places are among the most popular tourist attractions in Bogota, they are perfect for meeting local and foreign women as well.
Where To Meet Single Women in Bogota at Night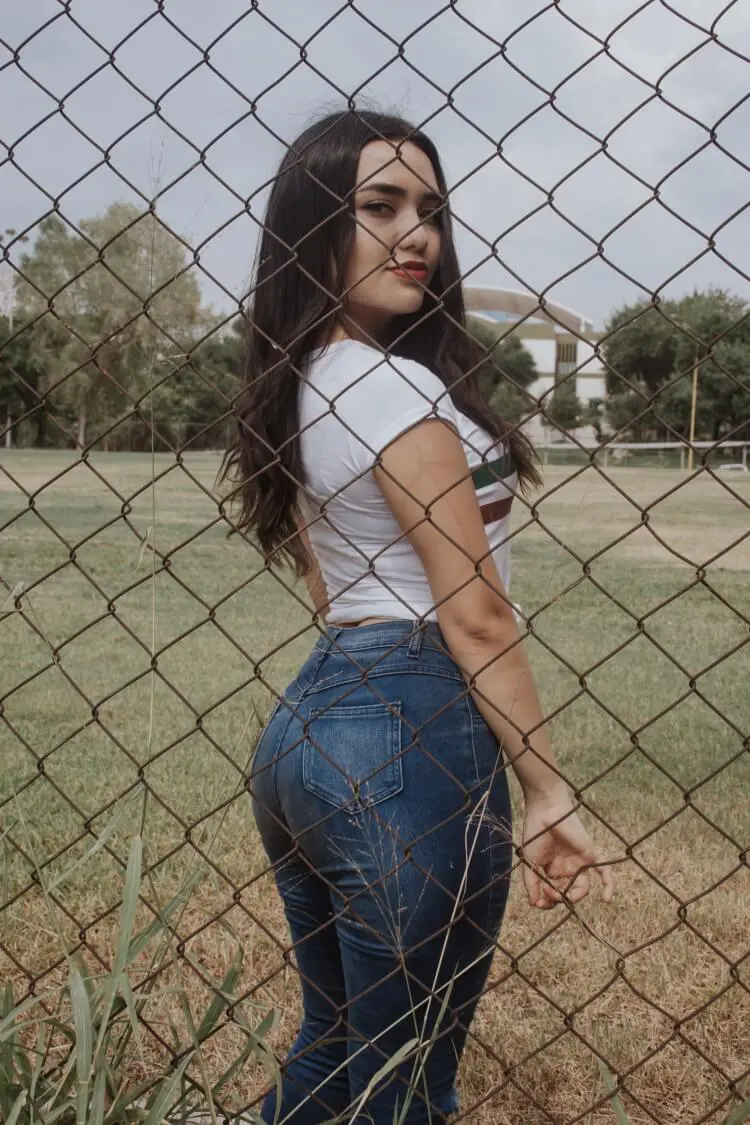 Despite Medellin being more well-known for partying, Bogota has perhaps the best nightlife in Colombia.
Again, the ideal locations to stay in are Zona T (as close to Calle 85 as possible) and La Candeleria, which I mentioned in the section above. In addition to being safer than other areas of the city, they have all the bars and clubs you'll need for meeting local ladies, and most of them are within walking distance from each other.
Don't forget to visit the Chapinero neighborhood, which is home to some of Bogota's several colleges. There are some student bars in the area that would be interesting to check out as well.
Best nightclubs for hooking up in Bogota
There are many places where you may meet Bogota ladies at night because of how vast and bustling the city is.
Here are the best nightclubs to meet Bogota girls:
Clandestino Club
Video Club
Theatron
Kaputt Club
Bar La Santa Club
Disco Jaguar
Sutton Club
Best bars for picking up Bogota women
If you'd rather spend a night in a more laid-back atmosphere, you should check out these bars:t:
Bar la Negra
Yumi Yumi
The Red Room
Drunken Fox
Simona
Huerta Coctelería Artesanal
Presea Bar
Vintrash Bogota
Meet Single Girls in Bogota Online
If you'd like to have a few dates set up by the time you arrive in the city, you should check out some of Colombia's most popular online dating websites. I had the best results with Colombian Cupid, but LatamDate and Latin Women Date are worth checking out as well.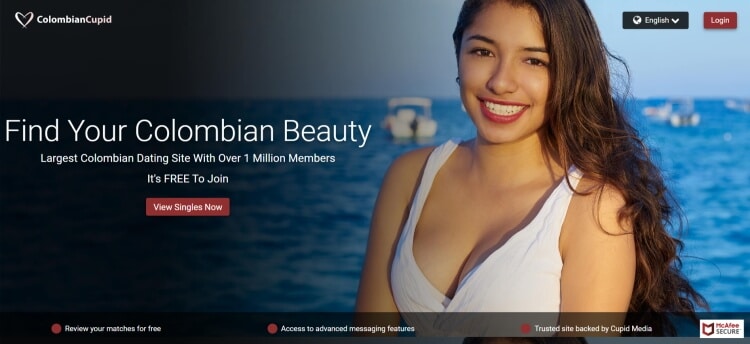 Colombian Cupid has been operating for more than 20 years. It was first created to link single Colombian women with men from Western countries. Today, it runs as a global platform with over 50,000 weekly active users.
New users can register for free on the website. There is no profile verification, and the entire signup process takes a maximum of 5 minutes.
The leading Colombian dating site offers some advanced features that are exclusive to this site, such as Cupid Tags. These are essentially labels members want to share about themselves, and they are an excellent way to meet singles with similar interests. For example, you could search for a label like "partying" to filter out girls who might want to have a good night out on the town.
To access all the possibilities the site has to offer, you'll have to get a paid membership. There are two available packages – Gold and Platinum. Full access to the website's functionality is provided by the Platinum membership, while the Gold edition only offers a few capabilities. Prices begin at $31 per month.
An Android app is available, which is very similar to the main website in terms of functionality and design.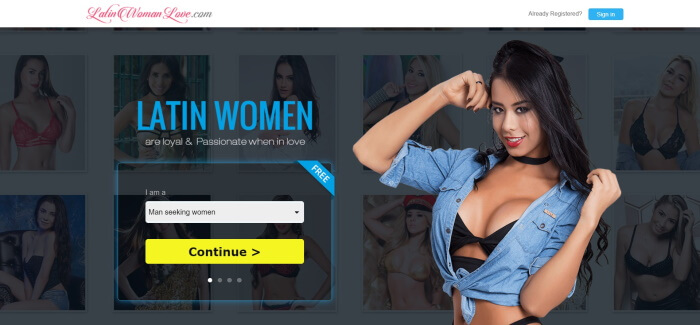 LatinWomanLove is the most well-liked dating site among American guys who are considering dating ladies from Latin America. The site's signup process is among the easiest and most convenient I've tried, and it only requires a few easy steps.
It is important to note that compared to other dating websites, LatinWomanLove offers a lot more entertainment and conversation options. Voice messages, attachments, stickers, and animoticons are all supported in its chat feature.
The website offers a ton of free services, including viewing profiles, viewing full-size profile images, expressing interest in other members, and utilizing search tools. Although you need to pay for it, communication alternatives are quite reasonably priced.
Similarly to LatamDate, this website also uses a credit system. Credits start from $15.99 for two credits (your initial two credits may be purchased for $3.99).
There is an app available for both Android and iOS users.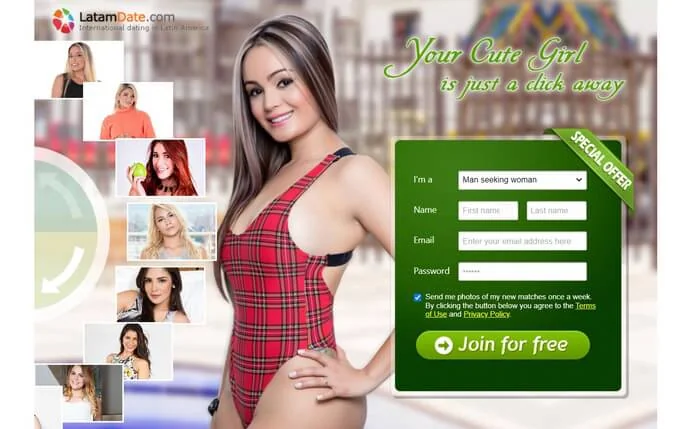 LatamDate is an online dating site for Latinas wishing to date single Westerners. Since its launch in 1998, the website has helped a lot of people find their true love.
The registration process is simple, but you have to wait for your profile to be verified before you can start meeting people. All website services—including messaging, video chats, and sophisticated search tools for finding appropriate matches—are fee-based.
In contrast to other online dating services that rely on paying for a membership, this website uses a credit-based system and charges different "prices" for its functions. Prices for services start from 0.3 credits.
There is a free app available for iOS and Android devices.
Bogota Dating Guide
There are always going to be many ways to have fun with women in a big metropolis like this. Our Bogota dating guide will look at a few of my favorite ideas.
Good restaurants and bars to take your date to
Try these restaurants or bars for your first date:
Casa San Isidro
El Bandido Bistro
La Poularde
Amarti
El Patio
La Fabbrica
Andres DC
Nice places to hang out with your date
There are several cafés where you may go on a casual date throughout the day, but to spice things up, you might want to do something more than get coffee. If you want to impress your girl, go somewhere a little more "cultured." It will make things more interesting and provide you with plenty of things to talk about.
The Multiparque is a fantastic site to visit on a bright day, but the following places are also great for a daytime date:
Gold Museum
Planetarium
Tejo de la 76
La Pista
Lake Guativita
What You Need To Know Before Dating a Colombian Woman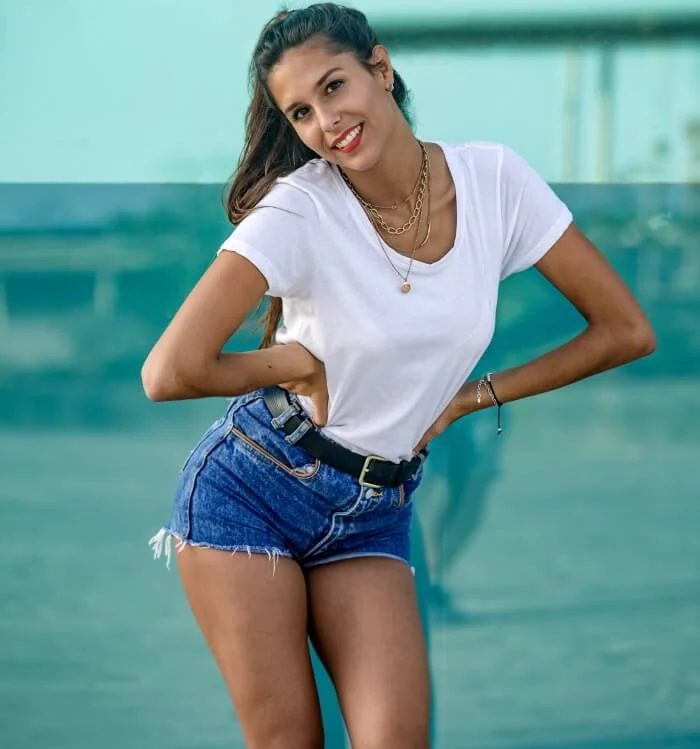 Before you begin dating a Colombian lady, there are a few things to keep in mind.
Colombian women are fun
You won't ever become bored with a Colombian woman. They don't fear the unfamiliar and absolutely love trying new things. Any crazy date idea you throw out will probably be accepted on the spot! If you're more introverted, their bubbly personalities will take some time to get used to.
They are authentic
Colombian women are genuine and very open about their feelings; you may even tell how your girl is feeling just by looking into her eyes. This can be a good and a bad thing – you'll always know what she's thinking, so you don't have to guess, but you'll also always know when she's upset with you for some reason.
These girls have style
Colombian ladies understand what looks good on them and how to highlight the best parts of their physical appearance. They love to dress to the nines and have no problem flaunting their curves. When going on your first date, make an effort to look just as good!
Colombian women cherish family highly
Colombian society is traditional and family-oriented, even if not all Colombian women live with their families. Locals value strong family ties and work to keep them intact throughout their lives. If your relationship progresses to the next level, this is something you need to keep in mind.
Tips for Tourists and Expats in Bogota
The biggest issue tourists and ex-pats in Bogota may face is safety, so try to spend as much time as possible in one of the previously discussed neighborhoods. While Zona T, Chapinero, and La Candelaria will all be rather safe, you should exercise caution when exploring other parts of the city on your own and avoid walking alone at night.
Unfortunately, there isn't a great train system in this area, but you may take one of the Transmilenio buses or a reasonably priced cab if you wish to use the public transit system.
Enjoy Dating Bogota Women
Bogota is one of the best cities in Colombia for single guys. In this cityt you can have a lot of fun – there are plenty of things to do during the day, and the nightlife is pretty amazing too. Just remember to stay safe when exploring this vibrant city on your own.
If you don't want to wait until you get to Bogota to meet girls, try the online dating sites I mentioned above. My first recommendation is to sign up with Colombian Cupid and then go from there.
Either way, I hope this guide can help you make your trip to Bogota a memorable one! If you drop by Cartagena, then have a look at this Cartagena women dating guide.