You're in for a treat if you decide to travel to Cartagena, both in terms of the city's Spanish-inspired architecture and the stunning Colombian women that call it home.
On my most recent trip to Colombia, I stayed a week in Cartagena. After spending the week exploring the city, I have some knowledge about the best spots to meet local women to share with you.
Here's what you're going to learn in this dating guide:
Where you can meet Cartagena girls during the day
Meeting single women in Cartagena at night
Online dating in Cartagena
Tips for dating Colombian women from Cartagena
Read on!
Best Places To Meet and Date Cartagena Girls During the Day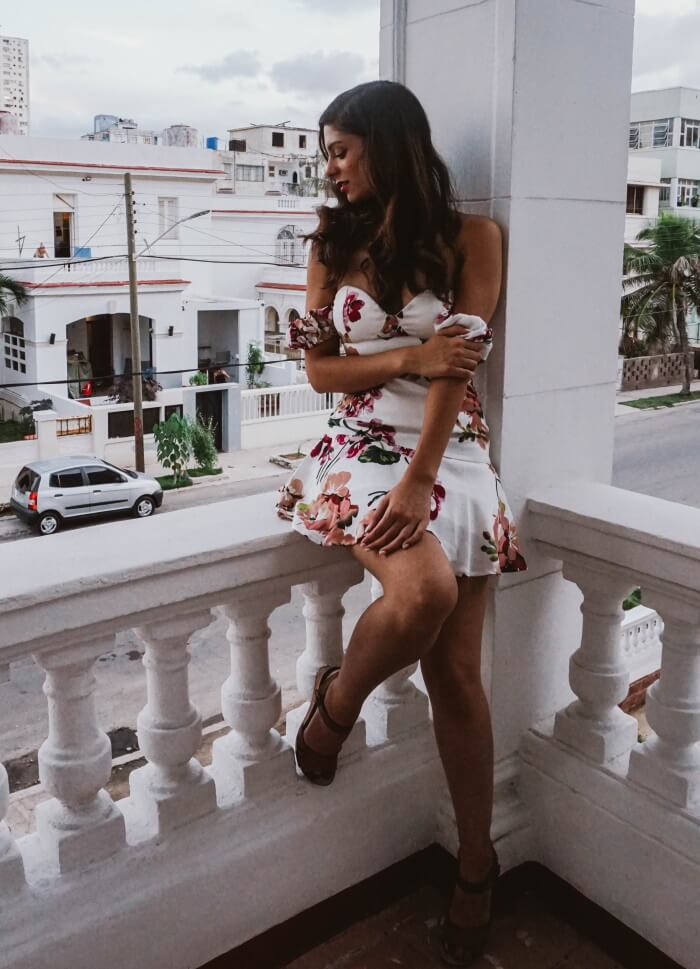 You shouldn't give your trip to a coastal town like this too much thought. Why do girls travel to this city? To visit Cartagena beach, of course! And this means the best places to meet local girls in Cartagena are the gorgeous beaches.
The most popular beach is Bocagrande, which is crowded with attractive ladies relaxing in the sun during the high season. Another great place you should check out is the Amare Beach Club in Playa Linda Tierra Bomba.
You will see many beautiful women if you stroll along the beach, the boardwalk, and the cafés or stores in these areas. The Old City, another great location for day games, will have a ton of foot traffic as well.
Shopping malls
Though it is around 30 minutes away from the main tourist area, the Castellana Mall is a great place to meet ladies during the day.
Other shopping centers to meet single women include:
Mall Caribe Plaza
San Fernando Mall
Plaza El Castillo Mall
Parks and outdoor areas
If you'd rather spend your time outside, I recommend opting for any of these Cartagena's parks and outdoor venues:
Centenario Park
Parque de la Marina
Espíritu Del Manglar Park
Apolo Park
Alcatraces Monument
These spots will allow you to smell the sea and the grass and experience Cartagena's beautiful sunsets.
Landmarks and tourist attractions
Because Cartagena was the first city that Spain founded in the Americas, this underrated town is noteworthy historically. You can meet both local and foreign women if you check out the following landmarks and tourist hotspots:
Torre del Reloj
San Felipe Castle
Zenu Gold Museum
Isla Grande
Getsemani
Where To Meet Single Girls in Cartagena at Night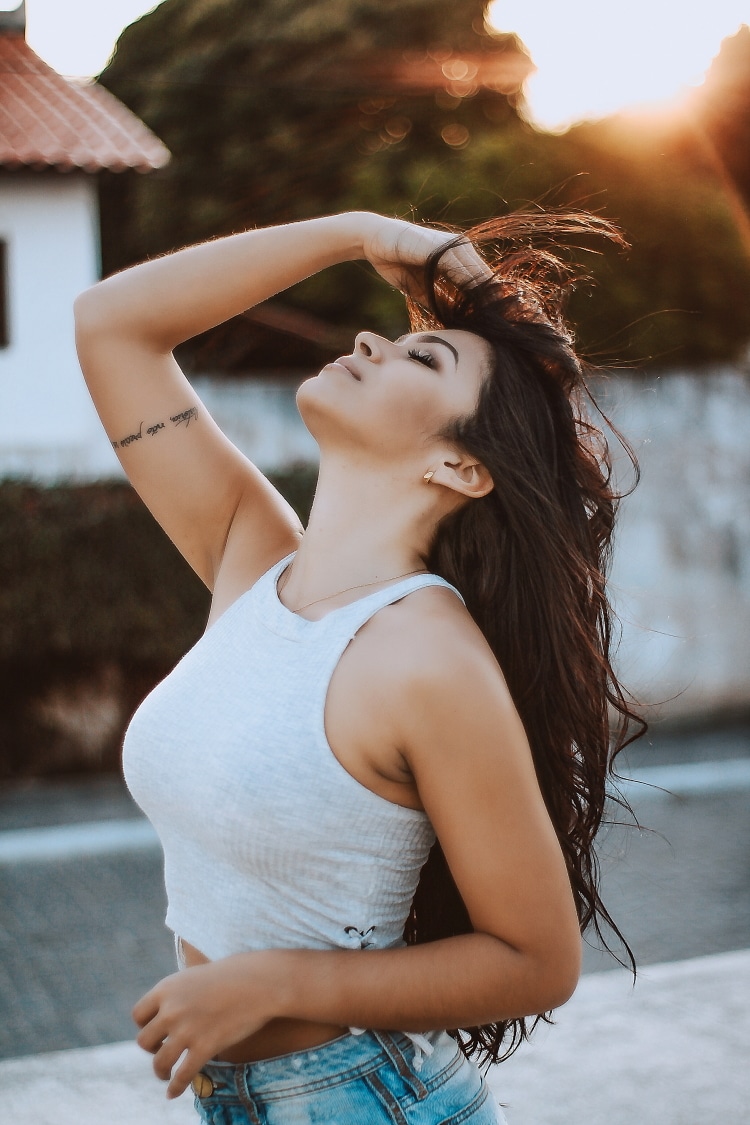 The Old Town is the best place for singles to meet girls in Cartagena. It is the safest area in the city, and all the bars, clubs, restaurants, etc., are close to each other. The Old Town has some great hotels and hostels, which is why most tourists choose to stay here.
Getsemani, a tiny neighborhood inside the tourist district, is home to Café Havana and Mister Babilla, some of the well-known tourist establishments for those seeking to meet local singles. You have probably already read about both of them if you have Googled the night scene in this area.
You may also enjoy some excellent nightlife in the area close to Castellana Mall, where many local women go out to party. There are a few well-liked bars there, such as Vueltabajero or Green Moon.
There is also the Storyland Dance Festival – a major party on January 2nd that lasts for several days, which might be a wonderful opportunity to meet women.
Best nightclubs for hooking up in Cartagena
Here's a list of my favorite nightclubs to have a blast and meet a hot Cartagena woman:
Eivissa
Seven 7 Times
Andrés Cartagena
Media Luna
Barzuto Social Club
Best bars for picking up Cartagena women
My pro tip for meeting Cartagena ladies at night is to learn some salsa moves and dance the night away at one of these bars:
Donde Fidel Salsa Bar
Tu Candela Bar
The Clock Pub Cartagena
Cafe Havana
Tu Candela Bar
Mirador Gastro Bar
Meet a Cartagena Woman Online
Going to the local clubs and partying all night long isn't for everyone – it's far easier to join a dating service and communicate with women in Cartagena online.
Here are the top dating sites in Cartagena to meet single women.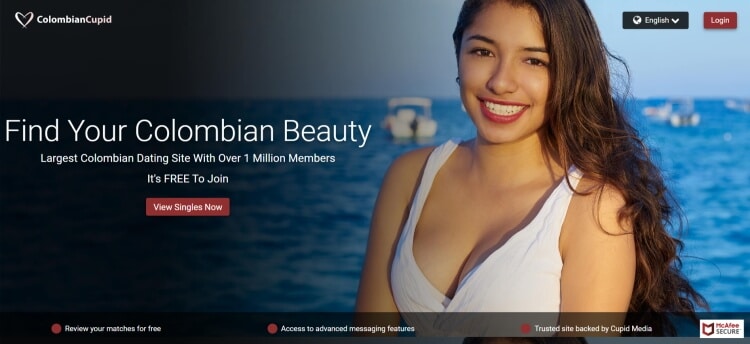 Colombian Cupid is one of the most popular websites in Colombia for guys looking to date Latina women. Granted, the site looks a bit old-fashioned, but the 50 000 active weekly members more than make up for it.
There are a few free services, such as basic match-making and communicating with paying members, but most services can be used with premium membership only.
I love the exclusive search filters like Cupid Tags that allow you to look for profiles based on a specific keyword (such as party animal or music lover). It makes finding suitable matches a lot easier!
You can choose between three paid plans – Gold, Platinum, and Diamond. You need at least a Gold membership to contact women who interest you.
There is an Android app that works similarly to the main website in terms of operation and appearance.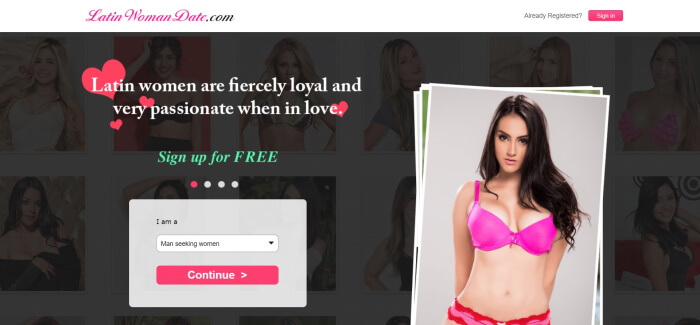 Latin Women Date is a popular dating service for Western men who want to meet girls from Latin America. There's nothing unique about the site, but I found a few interesting women there during my stay in Cartagena.
The site is pretty small and has only about 5000 active weekly members. That said, if you put some effort into creating your profile, you'll find that the matching algorithm works pretty well and highlights only the most compatible profiles.
The portal has all the basic services like instant chat, video calling, and virtual gifts. Paid members also get access to advanced search filters that allow you to filter profiles based on things like age, location, hobbies, etc.
One annoying thing about the site is the credit-based system it uses. You do have a membership option that costs $9.99 per month, and you get two welcome credits for $3.99, but from there on, credit packages start at $15.99. There's nothing more annoying than running out of credits mid-sentence, and communicating via chat can get expensive!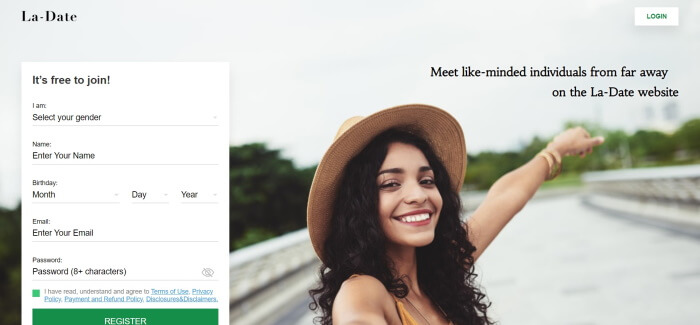 One of the newest players in the field of dating is La-Date. As such, it might not have the largest user base among all international dating sites. But if you want to meet single Latinas in a convenient and safe setting, this is definitely a website to check out.
Like many websites in its category, La-Date does not really enable you to see any of its female users before creating an account. The registration process is fairly quick and simple, though, and won't take more than five minutes. Upon finishing the signup process, you will receive twenty welcome credits.
You can only send winks and like or follow profiles if you have no credits on your account. So, after using up your welcome credits, you can opt for any available credit package. Prices start at $19.99.
Cartagena Dating Guide
Now that we've talked about where to meet women in Cartagena let's discuss a few ideas for where to take your date.
Nice places to hang out with your date
Take advantage of the fact that you are in a coastal city. You might as well join the girls relaxing in the sun at the beaches all day long! If you're more adventurous, you can also rent a boat and go snorkeling or scuba diving.
Here are a few popular tourist attractions that are interesting to see:
Palace of Inquisition
Del Cacao Museum
Museum of Modern Art
Good restaurants and bars to take your date to
There are several romantic eateries and drink lounges in the Old Town, and there are more across the city. Consider bringing your date to one of the following places:
La Langosta
The Rum Box
Restaurante 1621
Club de Pesca
Buena Vida
El Barón
Club de Pesca
Alquimico
What You Need To Know Before Dating a Colombian Woman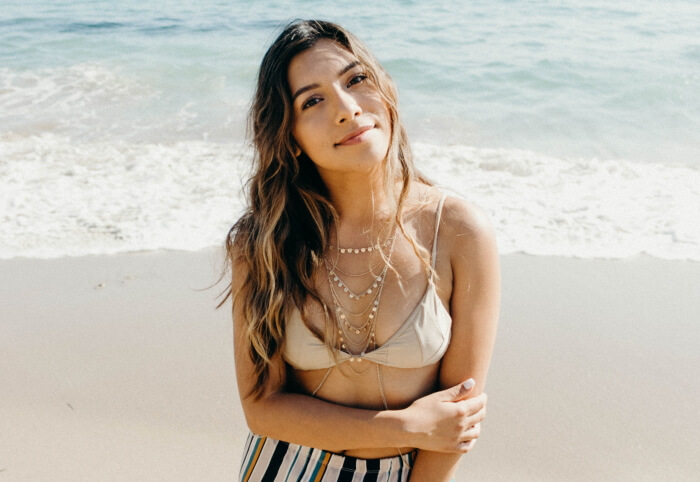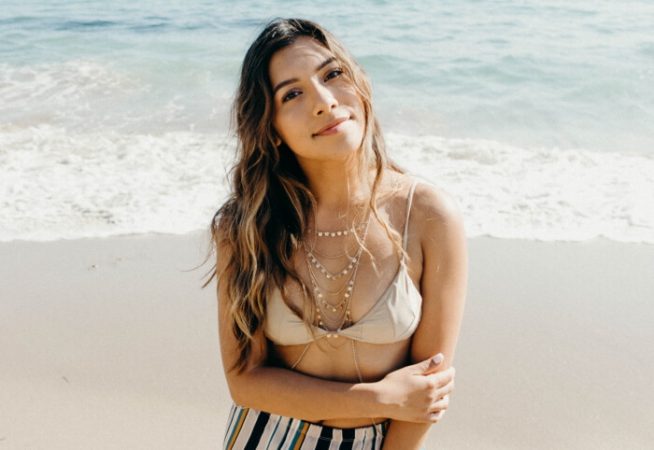 Here are some things you should know about Colombian women before you start dating one.
They are warm, devoted, and caring
It's so simple to approach and converse with these ladies. They are neither harsh nor superficial like many Western women. They can charmingly carry out any conversation!
They adhere to conventional family values
Colombian women are taught how to be decent spouses and partners from a young age. They adhere to monogamy and are devoted to their husbands. Their families, religion, and marriage are what matter most in their life.
They have a positive attitude to life and are joyful
Colombian women are experts at cheering you up when you're feeling blue. They love to make their partners happy at the end of a difficult day since they are natural cheerleaders. Even in the most trying circumstances, they will bring you happiness.
They are spirited and diligent
Colombia is a predominantly masculine nation. However, these women have mastered the art of being ferocious, powerful, and independent. When it comes to doing their duties, they are tenacious and diligent. They work hard and are eager to take on any problems that may arise. Once they make a decision, they don't back down!
Tips for Tourists and Expats in Cartagena
These are some things to keep in mind before arriving in Cartagena.
The Old Town is your safest bet for a hotel, which should be very evident by now. Keep in mind, though, that the cost of living in this city is significantly higher than that of its neighbors. This makes sense, of course, considering how popular it is with tourists. My point is you may need to up your budget if you want to stay somewhere decent.
Another thing you should know is that salsa dominates the local nightlife. Watching some tutorials on salsa dancing to learn the basics should prove useful before showing off your new skills.
And finally, since most Cartagena ladies won't be able to understand your English, learning some Spanish before you arrive will get you a lot more chances with local women.
Enjoy Dating Cartagena Girls
Now you're equipped with all the necessary information for meeting and dating women in Cartagena. All that's left for you is to learn some Spanish, work on your salsa moves, and sign up for one of the dating sites I mentioned above. Since Cartagena is one of the best cities in Colombia for single men to visit, you should have a nice time there!
So pack your bags and enjoy your time in Cartagena! If you decide to visit Bogota, then make sure to read our Bogota women dating guide!