In 2017, I spent some time in South America, wandering around the continent and meeting beautiful Latinas. I've visited almost every South American country by now, but Colombia has left the biggest impression on me.
If you're wondering which cities in Colombia are best for single men, you've come to the right place. I've gathered everything I've learned over the years and put together this list of the best cities in Colombia for single guys.
Prepare to explore the beauty of Colombian cities and their even more beautiful female residents with the help of this guide.
Buckle up, as we are going to land in the Colombian party nightlife and dating scene!
Bogota for Single Guys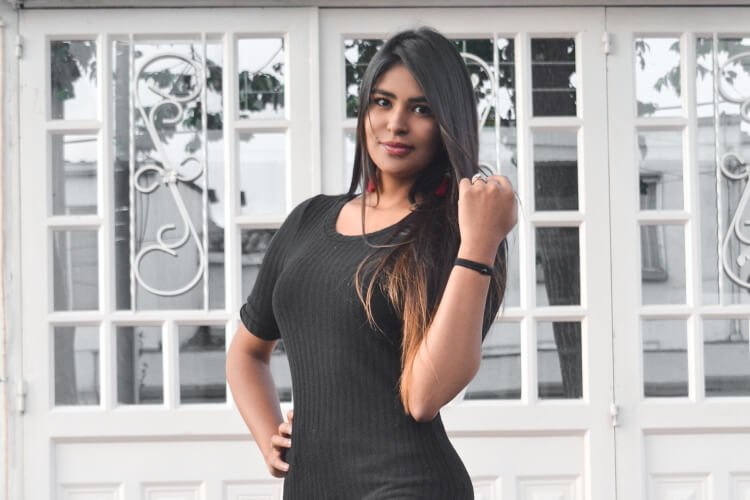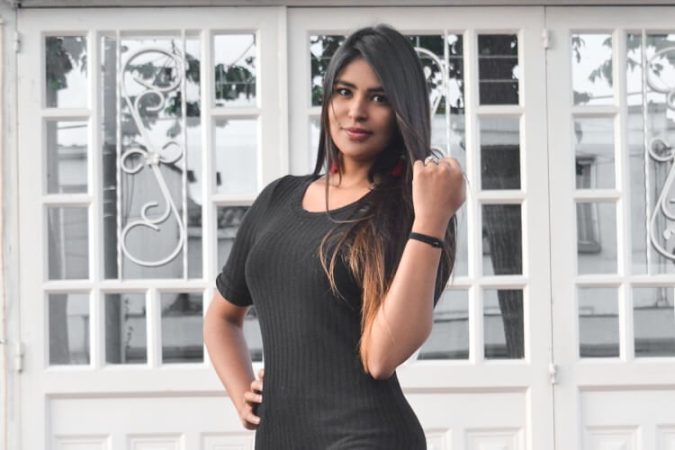 Being the nation's capital and its biggest metropolis, Bogota is one of the greatest cities for meeting and dating Colombian women. With so many choices for meeting ladies throughout the day and at night, the dating scene is definitely worth exploring.
Bogota during the day
Vibrant, passionate, and sprawling, Bogota offers many options for your day game.
To help you narrow your search, here are the best areas you should visit if you want to meet single Bogota girls during the day (also applies for the nighttime):
Zona Rosa (also known as Zona T) – a posh neighborhood with several nightclubs and pubs along Calle 85 for meeting ladies.
Chapinero – the most upscale neighborhood in Bogota, home to several exclusive eateries, pubs, and clubs.
La Candeleria – a popular tourist destination in the city's old area.
These neighborhoods are the safest in the city, and women are more likely to speak at least some English there.
The cultural life of the city is at a high level. It has an old university and many libraries, which is why many call it the "Athens of America." So checking out the areas around La Salle University, Javeriana University, and Catolica University is a great starting point for meeting Colombian girls.
The city is among the top ten in the world with the most art galleries, museums, and cultural institutions, which is perfect if you're an old-school guy who prefers culture to partying (or is just seeking inspiration for a day date).
These are my favorite places in Bogota to visit and meet girls during the day:
Museo del Oro (the Gold Museum)
MAMBO – Museo de Arte Moderno de Bogotá
Simon Bolivar Metropolitan Park
Independencia Park
Bogota Botanical Gardens
Nightlife in Bogota
The abundance of pubs, restaurants, clubs, and other places to hang out at night makes the Bogota nightlife scene fantastic. Given how big and crowded Bogota is, there are a ton of nighttime spots where you may meet Bogota women.
Just like during the day, the best areas to stick to are Zona T and La Candeleria. Not only is it safer than other parts of the city, but more ladies speak English too. Plus, there will be more tourists, which may increase your chances of meeting foreign women as well.
Here are the best nightclubs and bars to meet Bogota girls:
Video Club
Armando Records
Armando Records
Quiebra Canto
Disco Jaguar
El Chango Bar
Andres Chia
Don't forget to check out the Chapinero area, where some of Bogota's many universities are located. There are a number of student bars in the neighborhood that could be worth visiting too.
Cartagena for Single Guys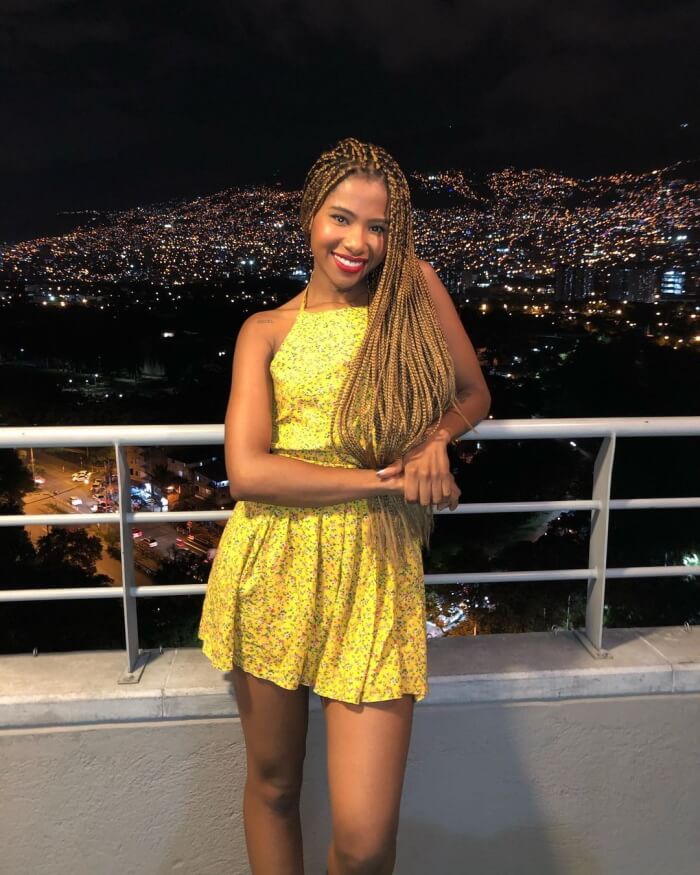 Beautiful beaches, an old town that can be explored on foot, and stunning colonial architecture can all be found in Cartagena, a picturesque fishing town on Colombia's Caribbean coast. It comes as no surprise that it's a popular port of call for cruise ships, given that it's also among the safest areas in the nation.
Cartagena during the day
Perhaps your best chance to spontaneously meet ladies during the day is at one of Cartagena's many beaches.
Bocagrande is the best one to start off your search. Since it is one of the busiest beaches for both locals and foreigners, finding and meeting attractive women from all over the world shouldn't be a problem here.
Bocagrande also has a promenade, several cafés, stores, and restaurants in addition to the famed beach and the ocean. You can stay here all day without getting bored.
If you want to explore the city's interior, I recommend going to "Old Town" or "Old City." Like Bocagrande, this area is a tourist-friendly part of the city and a great place to meet women from all over the world.
To up your game, you can visit a handful of Cartagena's shopping centers, such as:
San Fernando Mall
Caribe Plaza
Here you'll find many ladies going about their daily lives who you may approach.
Cartagena also has many famous landmarks that are definitely worth visiting. These places include:
Museau del Cacao
Castillo de San Felipe de Barajas
The Palace of Inquisition
Nightlife in Cartagena
As you can see, there are plenty of options to meet Colombian women during the day in Cartagena. But after the lights set, this city really heats up.
When it comes to nightlife, Old Town is the best area to stick to. It is without a doubt the safest area in town at night, which is important if you're visiting this city alone.
It is also quite welcoming to tourists. In addition to Cartagena girls, bars and clubs in this area have girls from all over the world.
Most of the town's most well-known tourist pubs are concentrated in the little area around Getsemani in Old Town. There's a good possibility you'll meet a nice girl there if you stick around.
You can also try your luck in these bars and clubs:
Bonche Bar
Pley Club
Mister Babilla
Elvissa
Green Moon Isco
Cafe del Mar
La Movia
Elektra Club
Barranquilla for Single Guys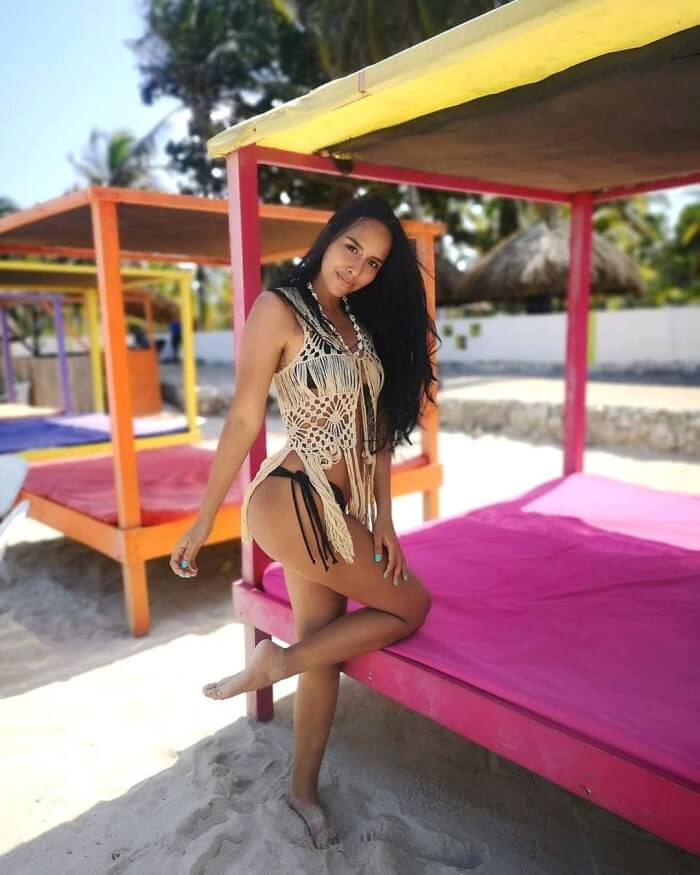 Being more industrial and less well-known than Bogota, Cali, or Medellin makes Barranquilla not that popular touristic spot. But every year in February or March, the Carnival transforms the lovely city into a huge party location!
Barranquilla during the day
You only need to know one thing about Barranquilla women: they like foreign Western men.
As you would expect, the city's industrial background hasn't exactly made it the top tourist destination. Therefore, compared to ladies from other Colombian towns, they haven't had as many chances to meet guys from the West or Europe.
Since seeing foreigners isn't common in Barranquilla, the chances the women there will find you attractive and desirable are pretty high. In fact, rather than the other way around, you should find a lot of girls gazing at you and wanting to meet you.
Being open and approachable, especially towards foreign Western men, you will find it easy to meet Barranquilla women. The best place to go if you want to meet those ladies throughout the day is a mall where you may approach women doing errands or even meet attractive girls working there.
Some of the best malls you should check out are:
Unico Outlet
Vica Centro Comercial
Miramar Mall
Although it is simpler to meet women indoors, you may still try some of the well-liked outdoor locations, such as Plaza de San Nicolas, The Botanical Gardens, or Sagrado Corazon. You might also visit the zoo or one of the nearby beaches, like Puerto Salgar.
Nightlife in Barranquilla
Although the city may be more relaxed during the day, it is bright, alive, and wild at night. So, every Western male traveler will surely have a good time at Barranquilla!
You can discover many groups of Barranquilla girls ready for a good night out on the town if you go out after dark (while being safe and mindful of your surroundings).
Unlike most other cities, where there is a concentrated area for singles nightlife, the best nighttime places here are scattered, so you'll have to know where to look.
Don't worry; I've got you!
These are my favorite bars and clubs for meeting women in Barranquilla:
La Troja
Trucupey
Discolo
La Cueva
Kapitol
Frogg
The girls you'd find in these bars and clubs are all about having fun. They are open, approachable, and very eager to meet a self-assured, attractive Western man.
However, knowing how to approach girls in a group may be challenging. My advice is to politely approach the group with an ordinary question that can get an interaction going and then try to get close to that particular girl you like in the group.
Medellin for Single Guys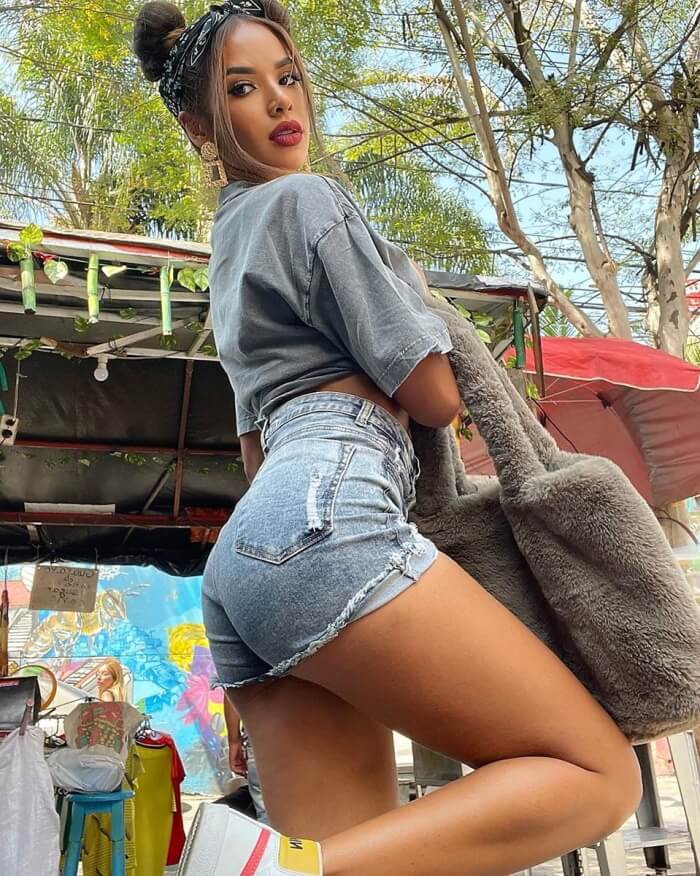 One of Colombia's largest and most significant urban areas, Medellin, draws a sizable number of tourists – both for the incredible experiences this developing city has to offer and the wonderful chances there are to meet single Medellin ladies.
Medellin during the day
The city is a great place to have fun, and there are plenty of chances to meet single ladies naturally as well. You just need to know where to start your search.
Shopping malls are fantastic locations to meet Medellin ladies because you may see many women going about their daily lives there. All you need to do is approach them and ask a simple question to start a conversation that, ideally, results in you gaining her phone number.
Here are some shopping malls worth checking out:
Unicentro
Santafé Mall
National Palace Mall
Generally, I'd advise staying in the El Poblado neighborhood. Since this part of the city is highly welcoming to tourists, the women are accustomed to encounters with gringo guys. On the other hand, outside of El Poblado, women could feel more uneasy and less open to meeting foreign guys.
Places like Playa Botero, Parque de Los Pies Descalzo, and Arvi Nature Reserve are great outdoor spots for meeting Medellin girls as well.
You will undoubtedly run into many foreign women if you visit tourist hotspots and museums such as El Castillo Castle, Explora Park, El Castillo Museum, and Antioquia Museum.
Nightlife in Medellin
Once again, El Poblado is the best neighborhood for nightlife and meeting gorgeous Medellin women, particularly around Parque Lleras. With many bars, clubs, and hostels that make it simple to meet people, this is the most social district in the city for tourists. Additionally, it's where the majority of singles go to hang out and party.
You can make friends and create a group to go out on the town together if you stay at a hostel. In addition to being significantly safer, approaching a group of Medellin women while with other guys in a group also becomes much simpler.
Keep in mind that you will find some working girls in this area. The difficulty is that many of them won't demand payment until after you've carried out the deed, so exercise caution and trust your instincts. There are many Medellin ladies that will just be interested in your money; however, not all of them are prostitutes.
These are the best clubs and bars you should check out in Medellin:
Zenith
Son Havana
El Cielo
La Chula
Salon Amador
Miranda Disco
Cali for Single Guys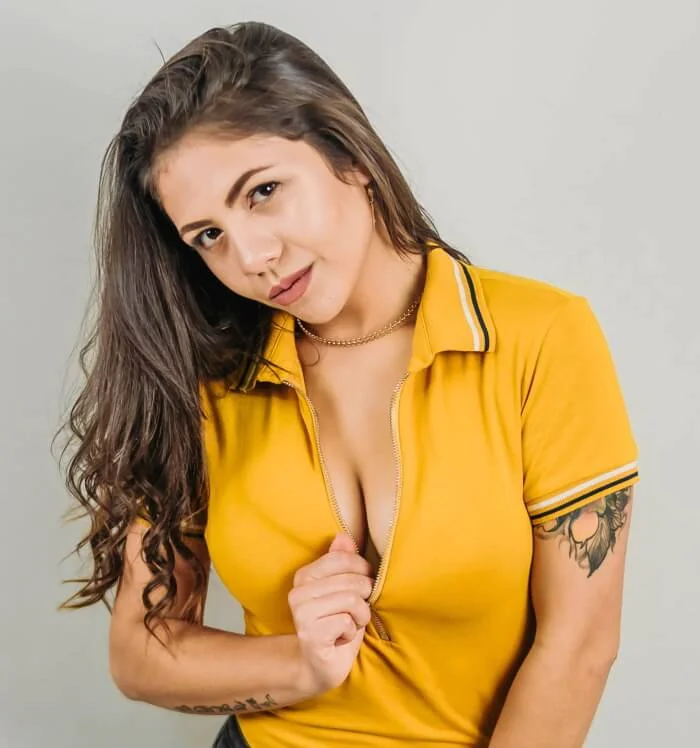 Southwest Colombia's most populated city is Santiago de Colombia, also called Cali and the "salsa capital" of the world. The ladies of Cali are stunningly attractive and quite friendly, so if you're considering traveling there, you're in for a real treat!
Cali during the day
Due to the city's various shopping centers, coffee shops, parks, plazas, and busy streets, day game is more than feasible here. Just be aware that Cali is not the safest city in the world and can become quite hot, so you might only want to go out for a few hours at a time there.
Grenada and Barrio San Antonio are the nicest areas of Cali to explore. Both provide a selection of hotels and hostels for tourists and are safer than most other regions.
And because these areas feel safer and have lots of tourists, Cali girls in this area should speak better English and be more open to chatting with you.
Since the weather is typically rather hot, the ideal place to meet ladies in Cali is indoors. The ideal locations for it are shopping malls, such as:
Unicentro Mall
Jardin Plaza
Palmetto Plaza
Chipichape Shopping Center
If you want to spend your time outside, there are many parks and other outdoor spaces where you may meet Cali Colombia females. Make sure to check out places like:
Downtown San Antonio
Parque del Perro
The Orquideorama orchid garden
Loma de Cruz
Nightlife in Cali
Cali women are more approachable throughout the day, but this shouldn't discourage your night game.
During the day, Cali women feel more at ease being approached by and interacting with guys they don't know. This is because Cali becomes somewhat dangerous after dark, so girls get cautious and reserved. Out of concern for their safety, they also visit pubs and clubs in groups or with their male friends rather than alone.
For these reasons, I recommend getting a girl's number during the day. You could also try arranging a meeting using one of the many Colombian dating websites if you are only visiting the region for a short period and want to party with a Cali lady.
Given that Cali is regarded as the salsa capital of the world, it should be no surprise that salsa dominates the city's nightlife. Your greatest options for nighttime dating include bars, clubs, and locations featuring salsa dance. So put on your dancing shoes and head to any of these bars and clubs:
Chango Club Discoteca
Jala Jala
Bourbon St. Pub
Calenas Club
Zaperoco
Club Colombia
Lolas Club Colombia
The Living Club
Safety Tips for Expats and Tourists in Colombia
Nowadays, traveling to Colombia is safer than a few years ago, but it still has its risks, just like anywhere else. Here are some things to keep in mind if you want to have a safe and fun stay in Colombia.
Take a taxi at night
After nightfall, street robberies can happen in tourist locations. Even if you don't have far to walk, taking a taxi is always preferable because neighborhoods like La Candelaria are busy by day but dead silent at night.
Use a taxi app
Since many Colombian taxis have a taxi app available, there is no excuse for taking a taxi off the street in the middle of the night. Ask your hotel, bar, or restaurant to order you a taxi if you don't have phone data, and they will gladly do it.
Master some Spanish
Although being able to communicate in Spanish won't stop you from getting robbed, it will make you feel more at ease and discourage others from attempting to take advantage of you because you are a foreigner.
Watch out for phony plain-clothed police officers
Some people have reported coming across thieves impersonating plainclothes police officers who checked foreigner's passports or money, declared them fake, and "confiscated" them. If you are approached by such criminals, either call the nearby uniformed police officer or insist on speaking with one.
Things to know about Colombian Girls
Now that you know how to stay safe, here's a list of a few things to know before dating a Colombian woman:
They put family first
Colombian families are close-knit, and it's usual for multiple generations to live in the same home. You would need to first gain the family's blessing if you wanted to start a family with a Colombian woman.
They hold traditional values
This comes from the traditional Roman Catholic upbringing and the values that the elders have instilled in Colombian women. But do not for a second imagine they are simple to attain and dominate just because they seem quiet and introverted.
They are very polite
Colombian girls are a true representation of traditional societies where being polite is the norm. You should definitely get used to Colombians waving and greeting people on the street!
They love dancing
Colombian women are natural dancers who would not pass up the chance to have fun and let their hair down. They will dance to pretty much any song with a solid rhythm, not just salsa, so you can enjoy their moves anywhere.
Enjoy your time in Colombia
All in all, a Colombian Latina could be your ideal friend, girlfriend, or wife, depending on the kind of connection you seek! Although always dancing and having fun, a Colombian woman will reveal herself as a compassionate, family-oriented person after you get to know her better.
We hope this guide will help you win the heart of your Latina girl as we have gathered all the information you need to date these girls successfully.
Regardless of the place you choose to visit, there is always something fun and thrilling to do in Colombia. So, make the most of your trip with an attractive Colombian lady by your side!